This is one of the easiest and quick Easter craft ideas. Paper flower Easter eggs look gorgeous and original. We all think first of colored and decorated eggs or eggs made of chocolate, but this is a new and creative approach to have adorable Easter decoration with minimum of efforts.
Creative Easter craft ideas – original and easy paper flowers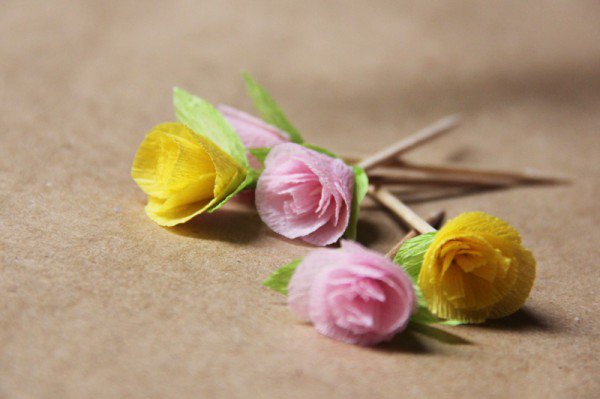 You can craft the paper flowers in just minutes. With the help of these fantastic Easter craft ideasyou can organize a small completion for a kids party and the children would love to take part in crafting the festive decoration. Besides – it is a lot of fun! For the paper flowers you will need crepe paper sheets, toothpicks and glue. To make the paper flowers, follow these simple instructions: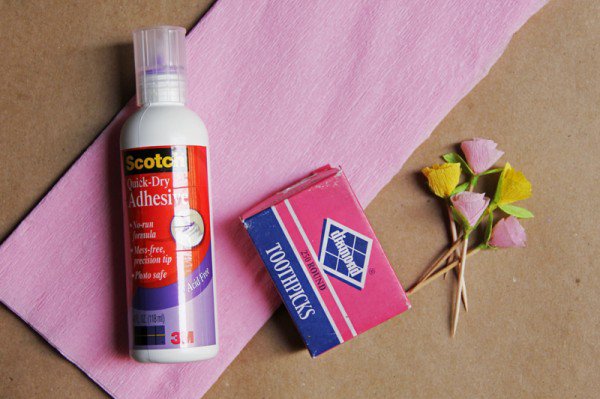 Cut a small stripe of crepe paper and cut fringe in one side of it. For the petal shapes use crepe paper as well. Add a small amount of glue along the solid edge of the flower center and carefully roll it onto the tooth pick. Glue each flower petal by gently wrapping the base around the toothpick. After that add two leaves using the same technique – apply a small dot of glue and carefully wrap them around the base of the flower.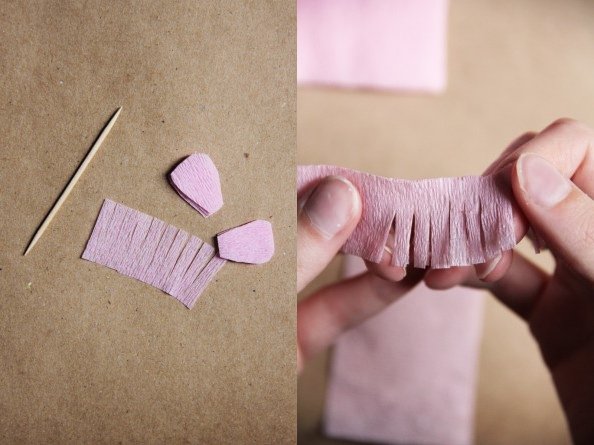 Creative Easter craft ideas – golden eggs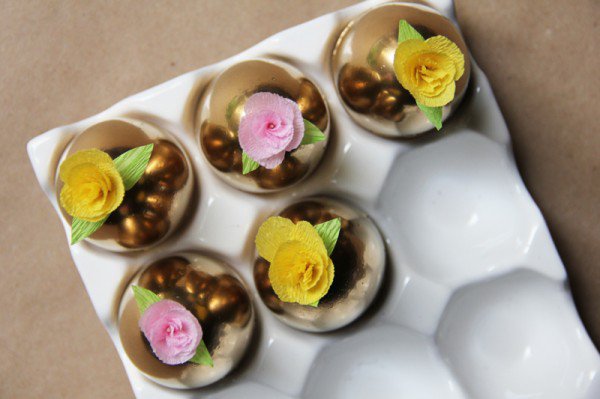 To make the golden eggs you need plastic eggs and some gold spray paint. Spray the paint and let the eggs dry. To assemble your paper flower golden Easter eggs, just poke the flowers through the hole in the top of each egg. These gorgeous eggs would be the perfect place cards and will add glamor to your Easter table decoration.