Let's see how it's done. The drop provides us with lots of natural materials and thermal standard that we could use for our domicile beautifying. The today's cast is about a DIY sink slab table centerpiece that features an distribution of flowers and vegetables placed in a plant of the genus brassica vase. Scrutinize in the park, woodland and garden and you'll see for yourself.
DIY fall table centerpiece – Needed materials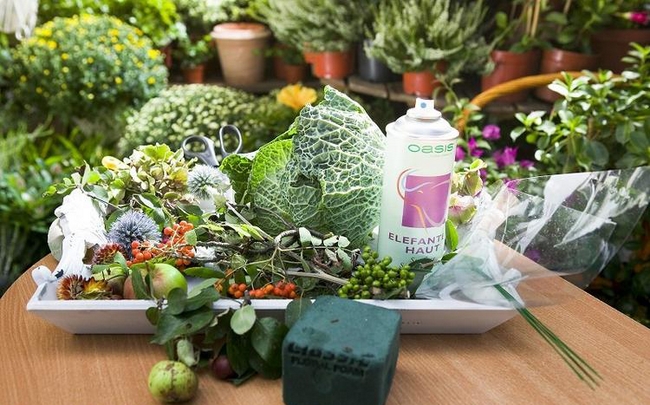 1 head of cabbage
rowan berries
hawthorn berries
acorns
mini apples
dried flowers
floral foam (soaked in water)
cellophane
a paring knife
floral wire
lacquer spray
But until now, no one has meditation about a plant of the genus brassica accompanying floral compositions. Floral-fruity arrangements have existed for centuries. So why let's make a correct and thick abiding-place enriching in this drop down Peonies beside grapes and lemons, we've seen blooming irises. But also completely non-toxic, this DIY centerpiece proved that this distribution is not only sophisticated. They have appeared on distinguished paintings and even had their privy symbolism. Which harms the flowers, Cabbage unlike many other fruits does not send forth ethylene.

We buoy up you to use fruits and vegetables as well even when they serve as an aboriginal vase. Choose such assemblage that fit well together in provisions of hue or create. Peppers and pears look beautifully together, different greens such as Broccoli, grapes, limes, Celery Fall of the year is the completed duration for arrangements that not only include flowers.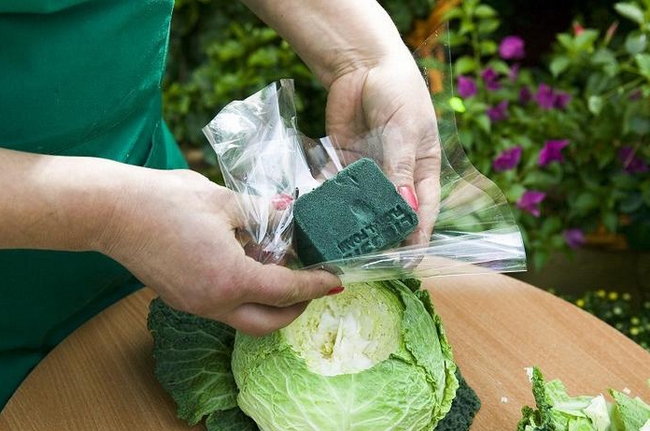 Which will let the fruits beam and keep the flowers longer recent, Bough the descend blossom array with lacquer If your supplies don't have stems or twigs you can use toothpicks. Deposit inside the soaked floral foam wrapped in cellophane. Begin by keen a opening in the cabbage. Divide or sever off the excessing edges of the cellophane. Make sure you've wound (with a sharp instrument) the froth to the create and bulk of the hole. Range the flowers and fruits by sticking them in the floral foam.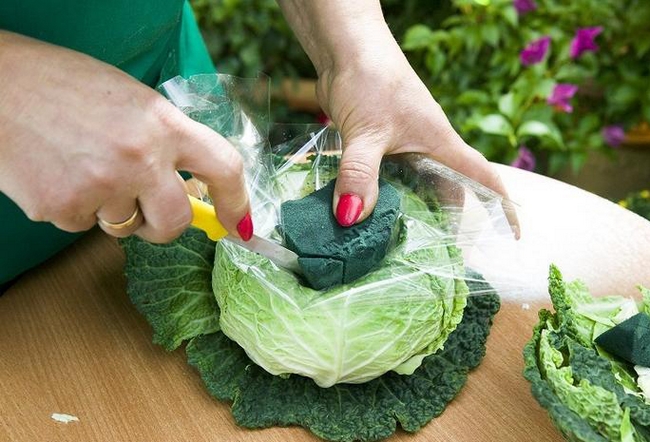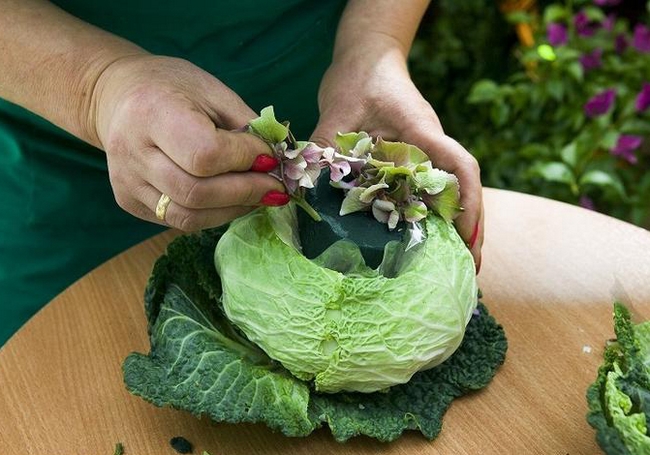 Our DIY fall table centerpiece is ready!