If you have a large spacious balcony or patio, use glass jars to make some garden lantern. Intercept the neck of the jar with a wire hoop or Twine on both sides, so as to form a handle or after throat wrap with ribbon, attach it to the S-shaped hook, so you can put the lantern on the ropes of the firmament. Inside the jar pour some sea sand or pebbles and place the tea candle.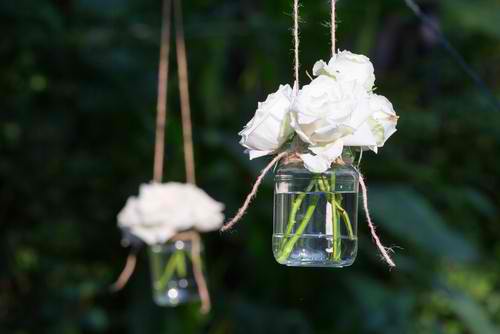 Glass jar

for

better organization of

the kitchen

.

Use glass jars with screw caps to organize products in the kitchen. In larger store legumes, pasta, rice, and the smaller you can use different spices. Another option is to rub the glass with glue and wrapped around the jar Twine or yarn. Finally place the jar all wooden utensils you use in the kitchen.
Gallery "lamps jars"