Love is in the air!  Why not give some of that love with these cute love potion Valentine Idea!
Super fun test tubes filled with a sugar-free drink pack mix!!  Kids think they are great because they are not the normal valentine!!!  These are super easy to make and you can download your very own FREE printable of the gift tags for yourself!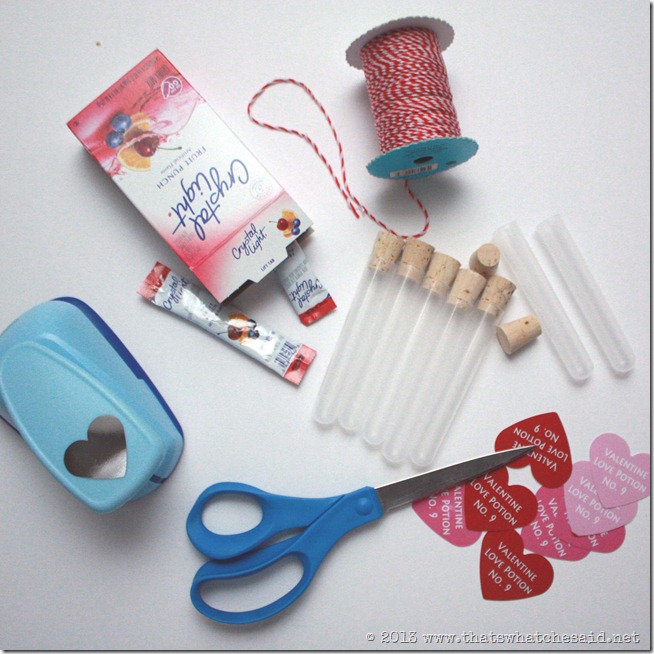 Supplies Needed:
Plastic test tubes with corks*
Packets of Crystal Light Drink packets, preferably in a pink or red flavor
twine or string
sheet of my free printable love potion tags (printed on cardstock)
scissors or heart punch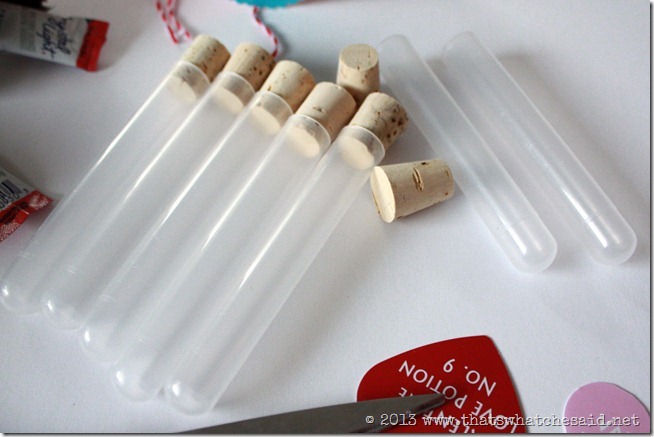 I purchased the plastic test tubes and corks from Mindy Mae's Market.  The fabulous ladies at MMM told me that they have plenty of these in stock and they are quick shop items so if you hurry, you could still get yours by Thursday!  My apologies because I meant to post this project sooner!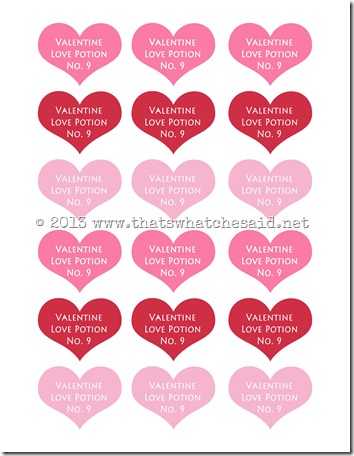 Note:  I first tried Target brand (Market Pantry) drink mix packets and they DID NOT FIT in the test tubes!  Next I purchased the Crystal Light kind because they are longer and a bit more slender and they fit perfectly!  So be sure to either go straight for the Crystal Light kind to save yourself some time!
Start off by filling the test tubes with the drink packets and put a cork in each.  Print off the love potion tags and cut out using a punch or scissors!  I have included two different printables of the of the tags:  one for use with a punch (square tags) and then one that is the hearts themselves to be cut out with scissors (hearts).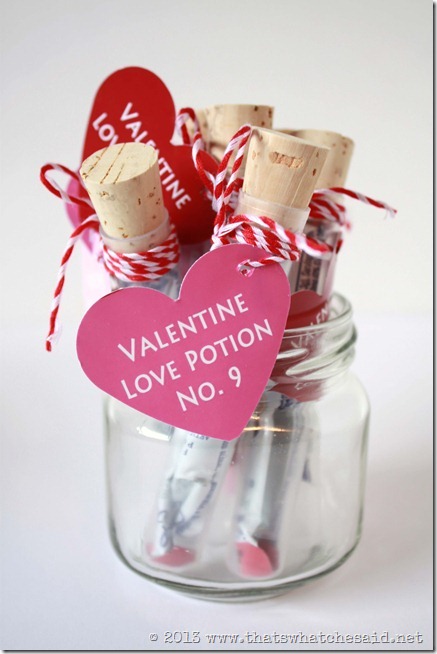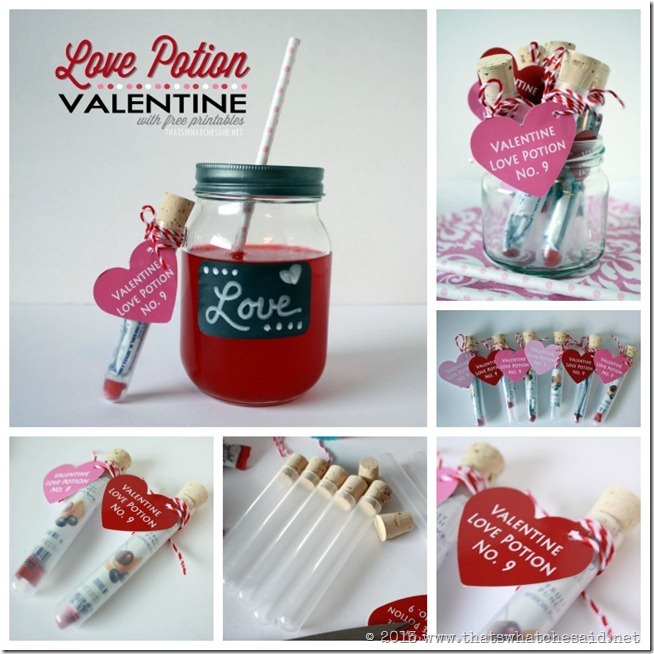 Tie the tags onto the top of the test tube with some cute twine or ribbon!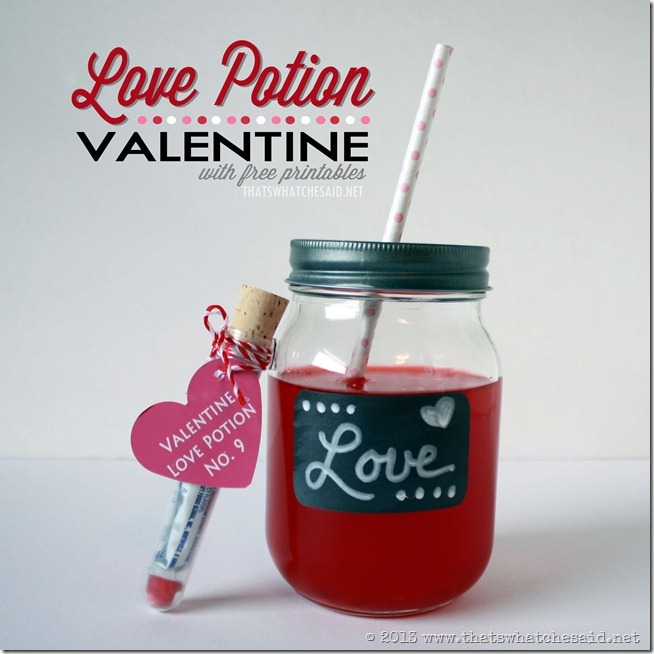 I really liked the look of the twine on the test tubes, I thought it dressed them up a bit.  I found my twine in the dollar bit at Tar-Jay!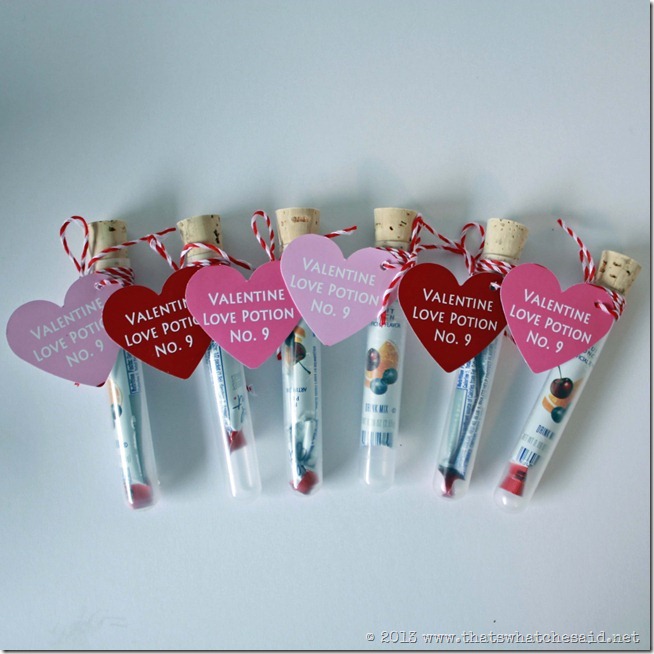 If you are interested in the rectangle chalkboard labels you can find them in my shop!
As always these printables are free for personal use only.  Please feel free to link back to this post but do not republish the printables or directly link to the download.  I appreciate your help with this!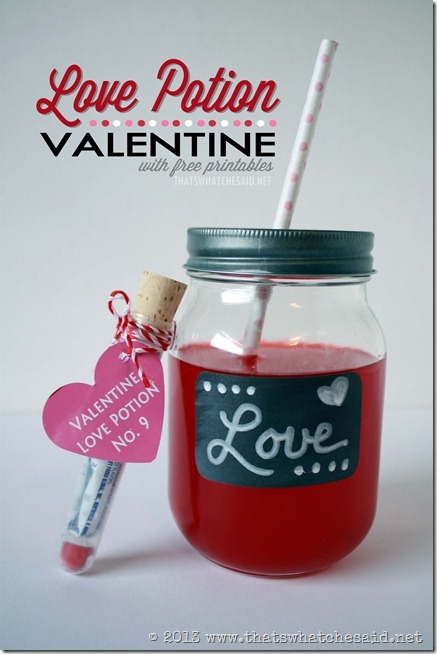 Image Courtesy: http://www.thatswhatchesaid.net
Source: http://www.thatswhatchesaid.net