We present you a very beautiful DIY Christmas tree topiary – a lovely idea which you can try this year. Тhis little gem can be used as festive table decoration during the Christmas holidays.
DIY Christmas tree topiary – Golden glamour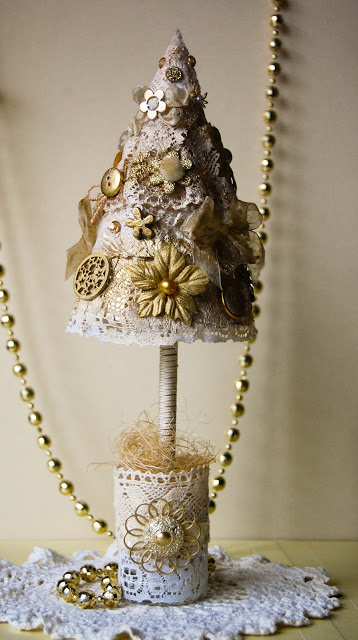 We will need the following materials :
1 sheet of paper or cardboard
Wooden stick about 30 cm long
A glass or any other small container
Some cereal or rice (to add weight and keep tree from falling)
Sisal fibres
Ribbon
Glue
Lace
Acrylic paint (white and gold)
Gold spray (it should be saturated, not transparent to paint completely the details)
A variety of beads, buttons, flowers, rhinestones etc. (all elements you want to decorate your DIY Christmas tree topiary)
Glue gun
Sponge
Scissors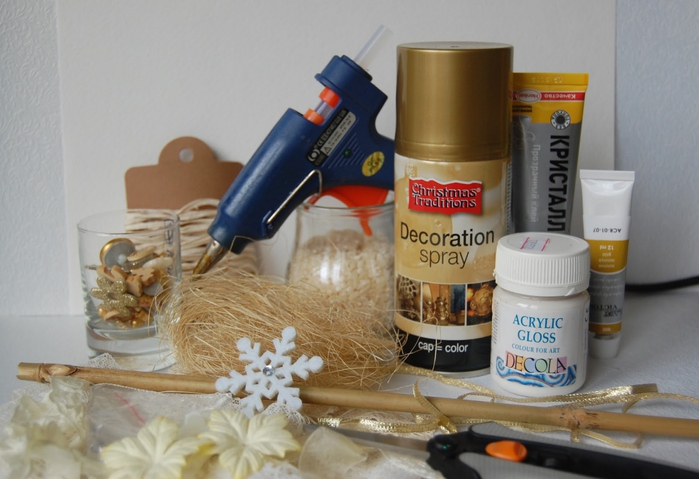 1. Twist the paper into a cone, glue the ends and cut off the excess.
2. Now take the wood stick, cover it with glue and wrap with the ribbon, beginning back from the ends by a few inches. These parts will not be visible.
3. Create your DIY Christmas tree topiary. Put a drop of glue on the inner tip of the cone and insert the stick. Hold for 30-60 seconds until fully glued.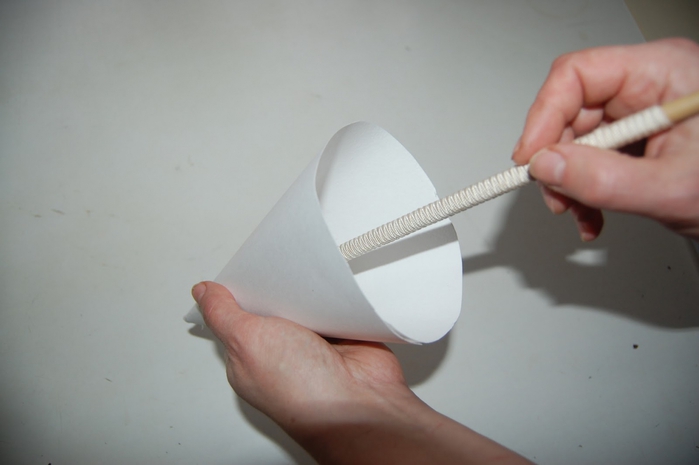 4. Squeeze glue at the bottom of the small glass, insert the other end of the stick, and fill with rice or pebbles. Wrap the glass with lace and decorate with an old golden brooch.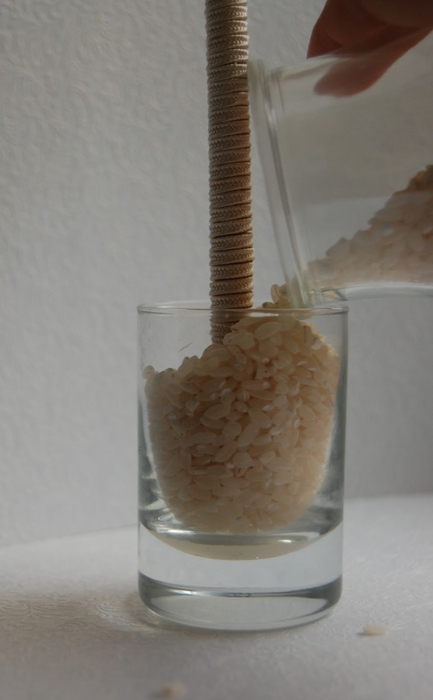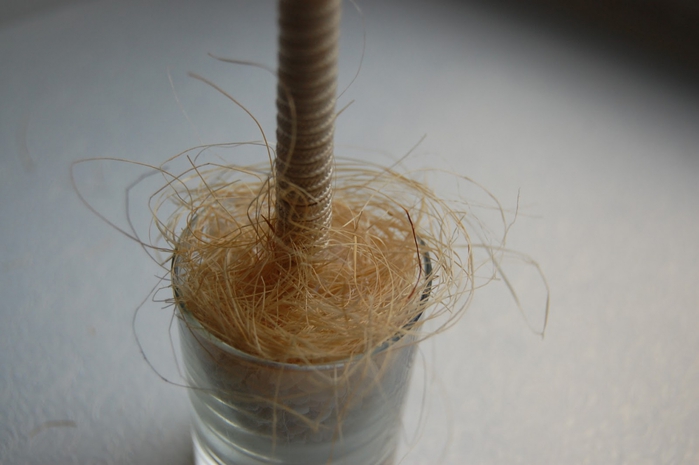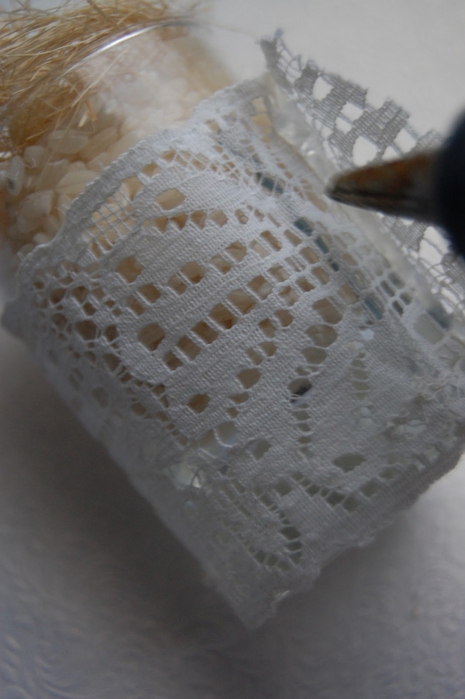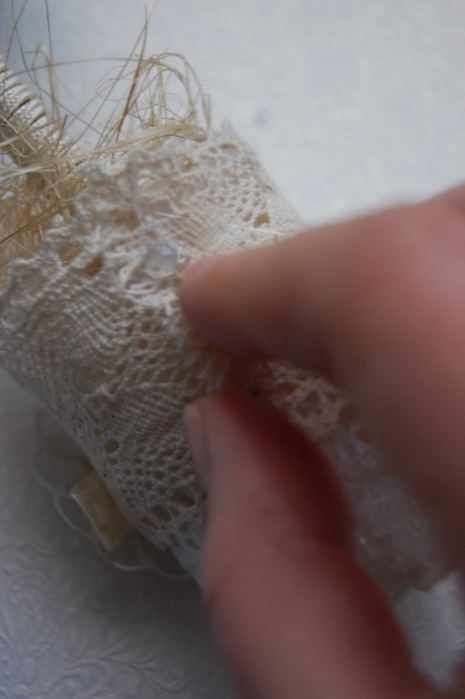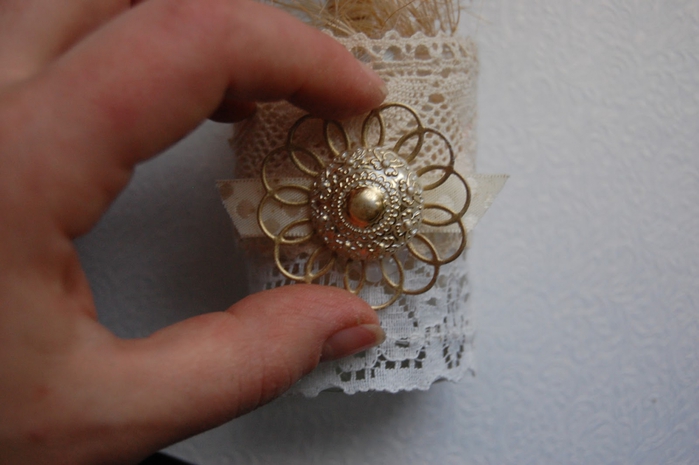 5. Our Christmas tree is ready for decoration. Use a glue gun wrap the cone with white lace. This should not be perfectly flat, but with folds and small overlaps – this will give the tree an interesting volume.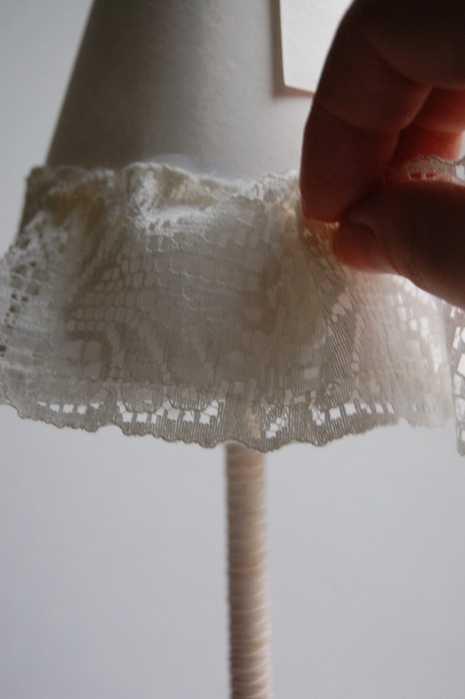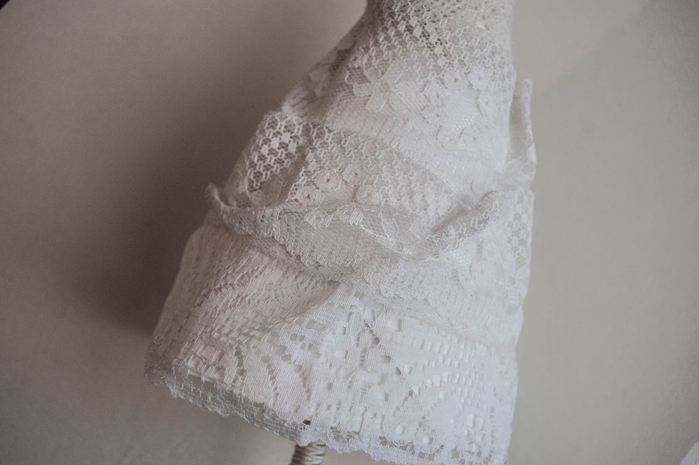 6. Mix white and gold acrylic paint to give our tree a pleasant colour. Use a sponge to cover the cone completely with the mixture. Wait until the acrylic paint dries.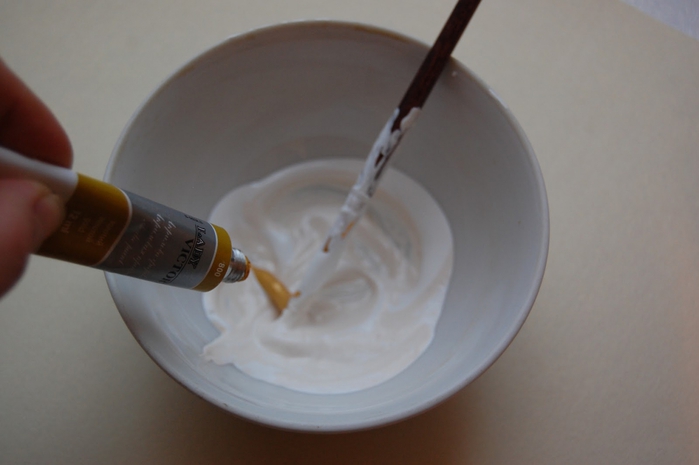 7. Sprinkle a little golden spray on your DIY Christmas tree topiary. Do not forget to use a newspaper or something else for protection, otherwise you might make everything around you gold!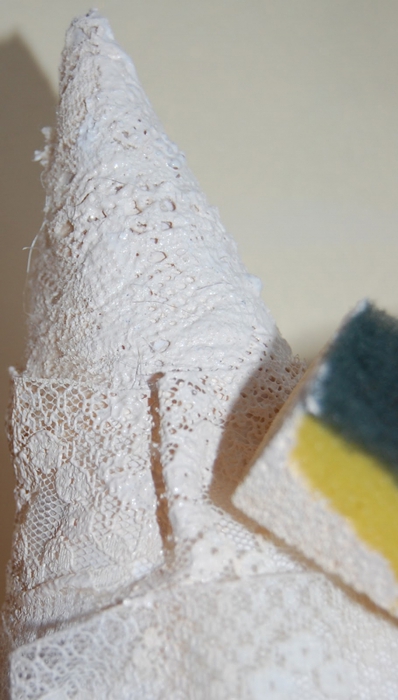 DIY Christmas tree topiary – how to decorate
8. And now with the help of various decorations arrange your beautiful fantasy.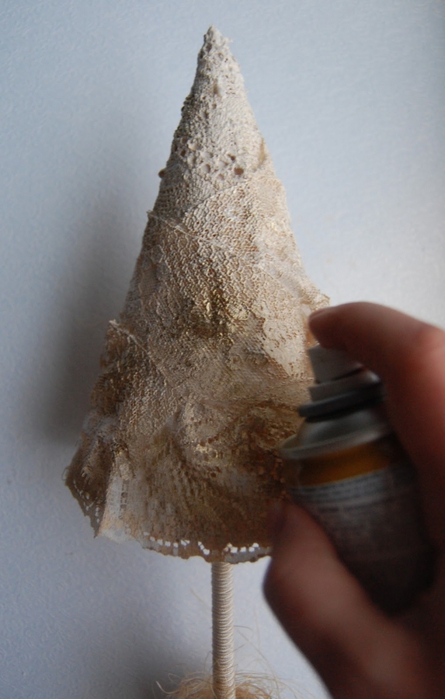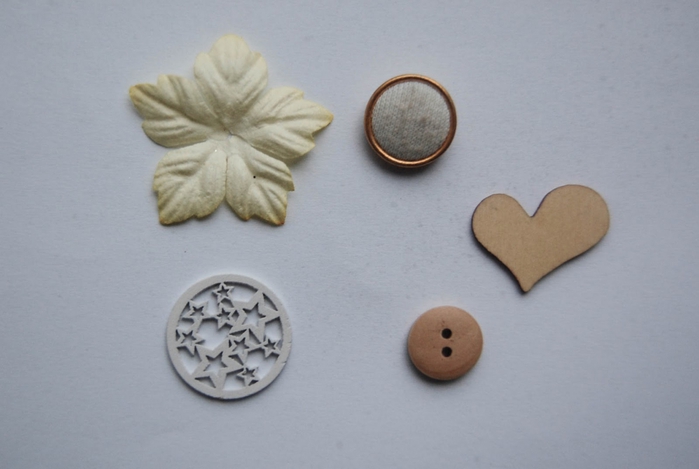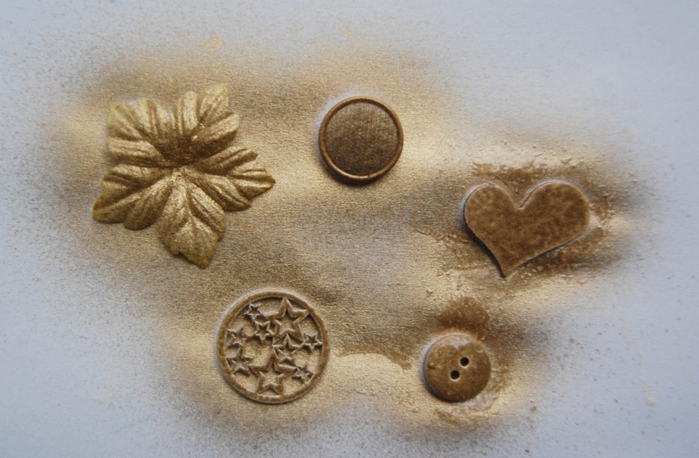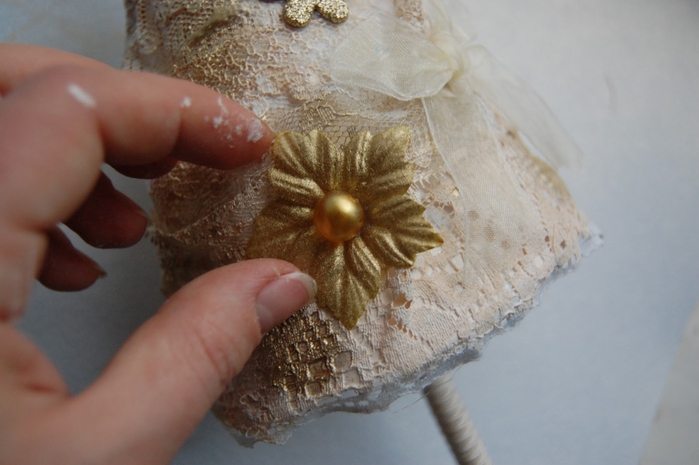 9. Finally give the accents a gold glamourous look with the spray.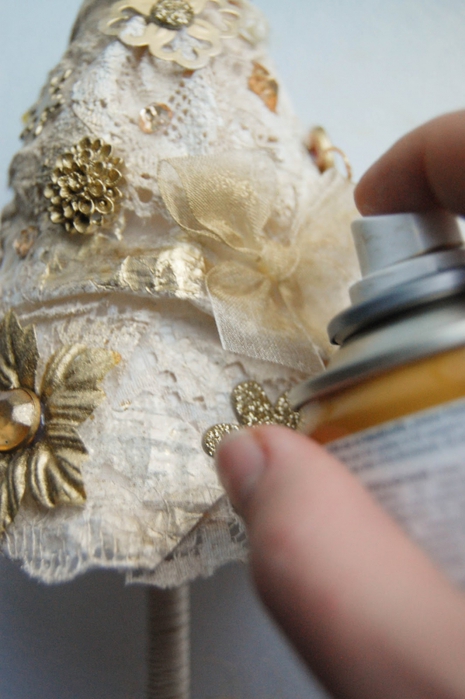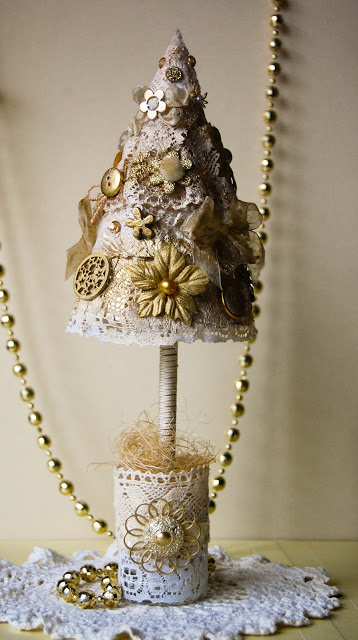 Our Christmas tree is ready!