Did you want to make chocolate themselves have always wanted? Then you can do this with our current recipes. This is to vegan recipes that allow you, unlike the chocolate from the store, can determine what comes into your dessert. Decide you can do so by choosing from our ideas, the right one for yourself and then make the perfect vegan chocolate itself.
Make vegan chocolate itself with fruits and nuts

Make the vegan chocolate itself you can in a few simple steps. You can expand each chocolate by adding the ingredients and, for example, nuts, raisins and coconut Add to obtain an especially delicious taste. The more cocoa use, the more bitter the chocolate will also.
Make vegan chocolate itself – Simple Recipe Ideas

Very popular are also ingredients such as cinnamon, chili, dates or other dried Frücht but also Amaretto. All these things you can consider when you make your vegan chocolate itself. Although some ingredients you seem at first glance to be odd, it's worth it, they try it. You never know what could one like so new.
Recipe ideas

– 125 g cocoa butter or coconut oil
– 50 g cocoa powder, unsweetened
– 2 tablespoons agave syrup
– To taste the marrow of a vanilla pod
– Possibly nuts or other ingredients
A water bath

The cocoa butter, respectively, the coconut oil is melted in a water bath. Pay attention to the fact that the water is not warmer than 50 degrees. If everything has become liquid, you can use the cocoa powder under stirring until no lumps are present. Then add the agave syrup and taste, until you reach the desired sweetness. Instead Agavendicksaft You can also use a different sweetness (as maple syrup). However, avoid sugar if you make vegan chocolate itself. This is namely unhealthy.
Solidify chocolate

Enter then the liquid in any form. You can improvise here, such as with an ice cube tray, or buy a special chocolate mold. While the chocolate is still liquid, you can add extra ingredients when you make the vegan chocolate itself. Then she comes into the refrigerator. They must be pretty tight. This takes about 2 hours. Since the homemade chocolate melts faster at room temperature than the purchased, store it later also in the refrigerator.
Mint

Would you like a fresh kick, then choose mint as an ingredient. These add the chocolate added in the form. If you make this vegan chocolate itself and serve on a special occasion, you can decorate the dessert with some mint leaves, so that the chocolate looks the same even more appetizing.
White chocolate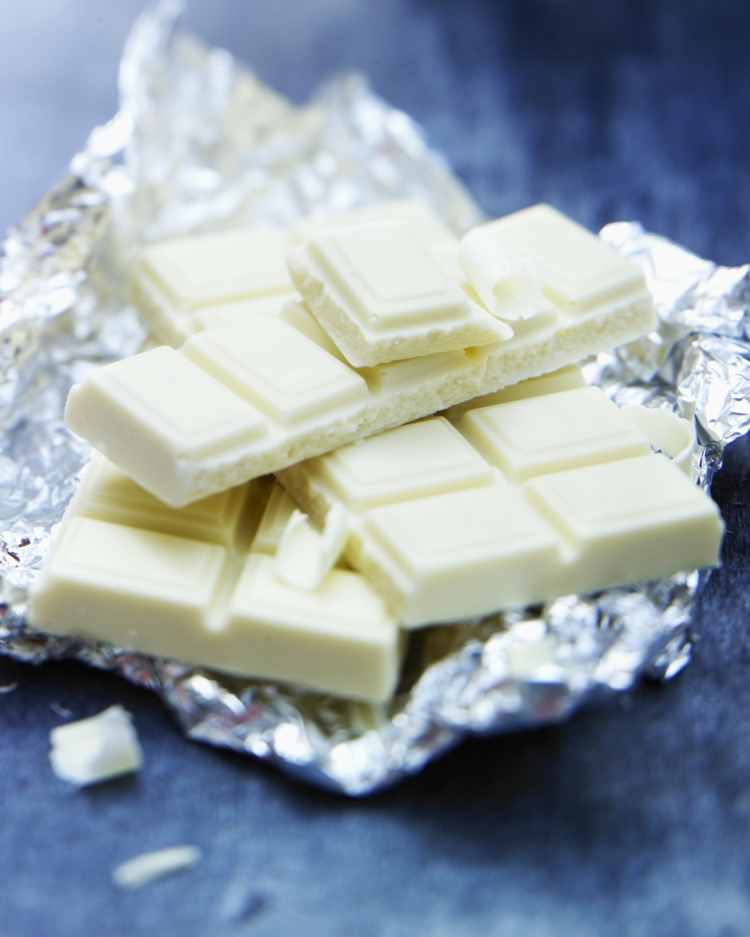 Do you like white chocolate, you can also make this vegan chocolate itself. In principle, you do this by using the same ingredients, except that you need Mandelmus instead of cocoa powder. Otherwise, the recipe is just as easy to implement. How exactly, you know now:
Ingredients for White Chocolate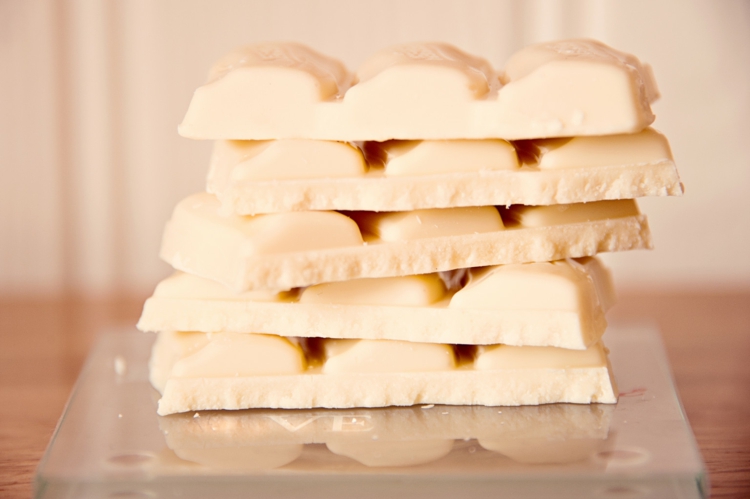 – 80 g of cocoa butter
– 30g coconut oil
– 50g of white almond
– 1 pinch of ground vanilla pod
– 50 g agave syrup
Vegan Dessert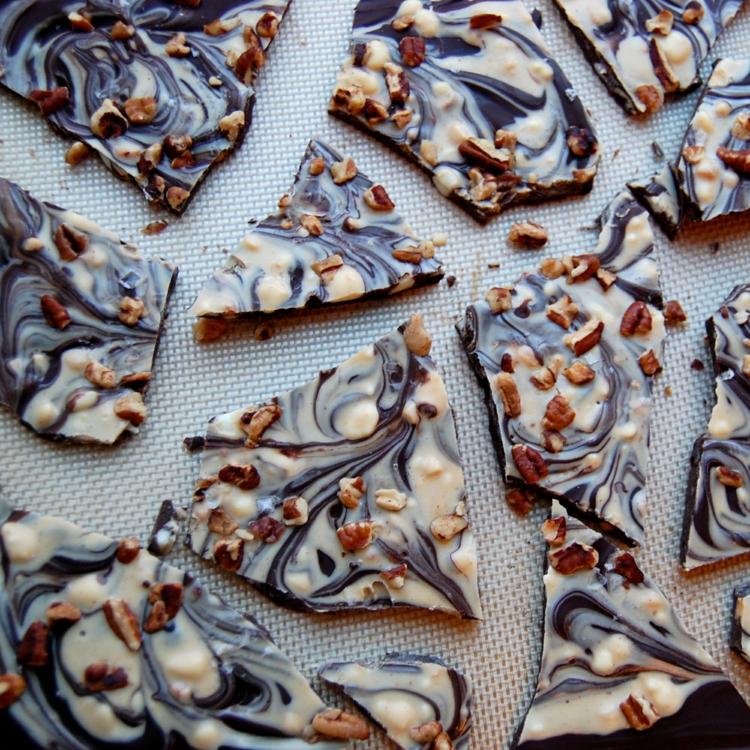 In order to make the vegan chocolate itself, melt the coconut oil and cocoa butter again first in a water bath. Everything is fluid, the almond, the agave syrup and vanilla can be added. Stir everything be well together and pour the finished liquid in any form and let them best in the refrigerator overnight.
Chocolate with Quinoa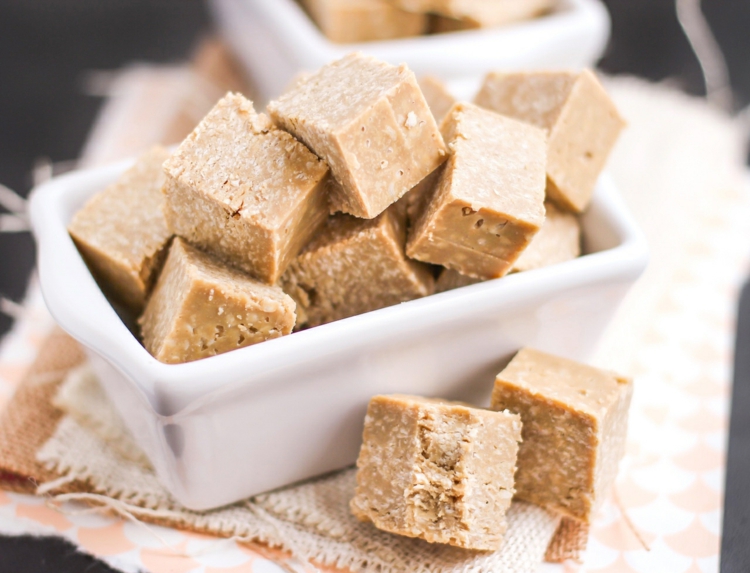 Do you want others ingredients Add if you make the vegan chocolate itself, you can do that, of course, as long as the chocolate is not hard. Especially like quinoa is selected. But there are also sunflower seeds or sesame, or a mix of all three ingredients.
Mix white and brown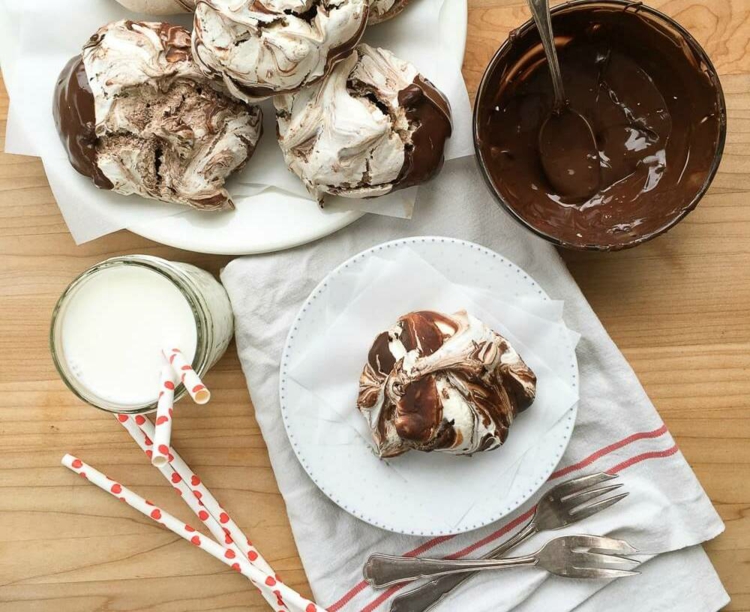 You can not decide between the white and brown chocolate? Well, then prepare quite simple to both variants. A great idea is, both to mix with each other. It creates interesting marble effects. If you make the vegan chocolate itself, you have a variety of design options available.
Vegan chocolate as a gift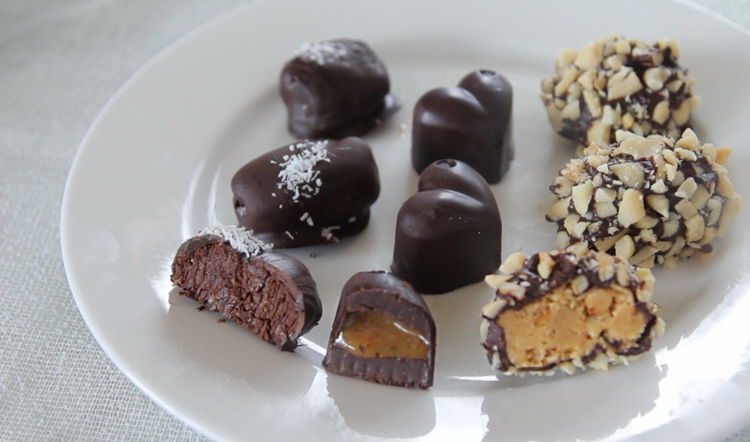 Chocolates can be presented. Are these also still homemade, the gesture is particularly nice. Do you dare to, why not try out for a couple of chocolates when you make the vegan chocolate itself. You may also fill any size. Create to only a hollow body, you then fill and seal them with chocolate.
lollipop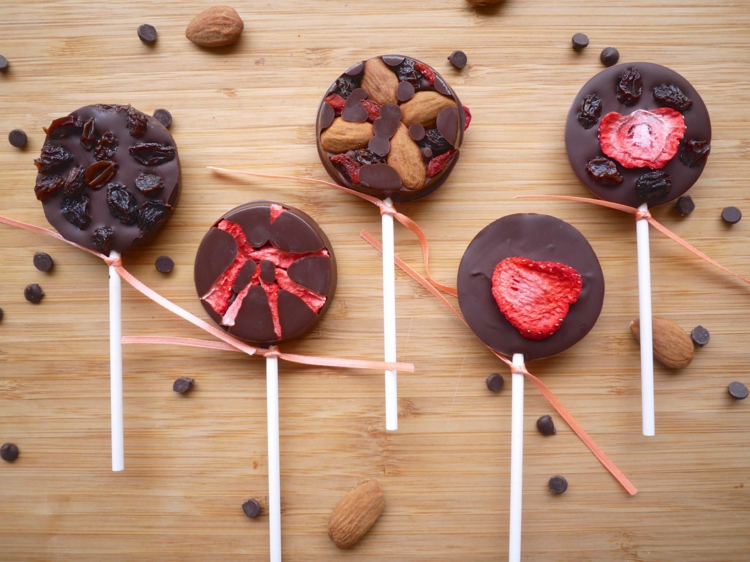 Would you like to make a vegan chocolate itself and turns away, these lollipops variant is a great idea. Obtain stalks that you put in the still liquid chocolate. Decorate with nuts or fruit and let the chocolate harden again. With Lollipops make children and adults happy. Another delight is Lollipop bouquets.
Chocolate bar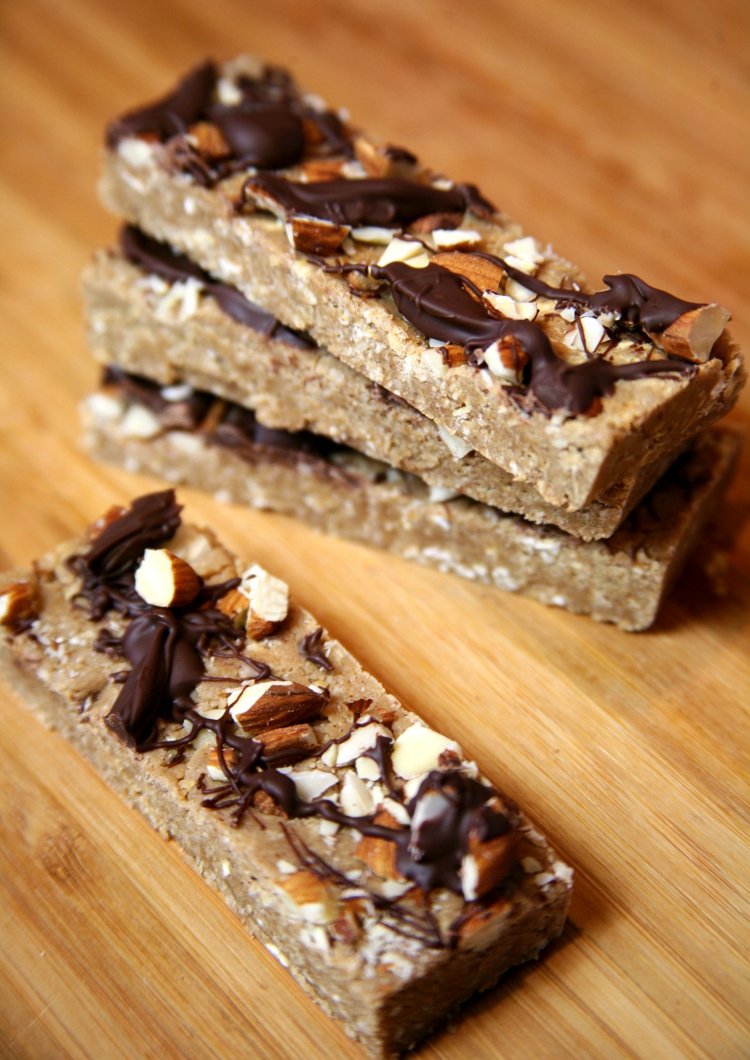 Make the vegan chocolate itself, you can also take the form of bars. This works both with white, as well as with brown chocolate. For this you can also use muesli, cornflakes or other similar, additional ingredients. A delicious snack for in between!
Granola bar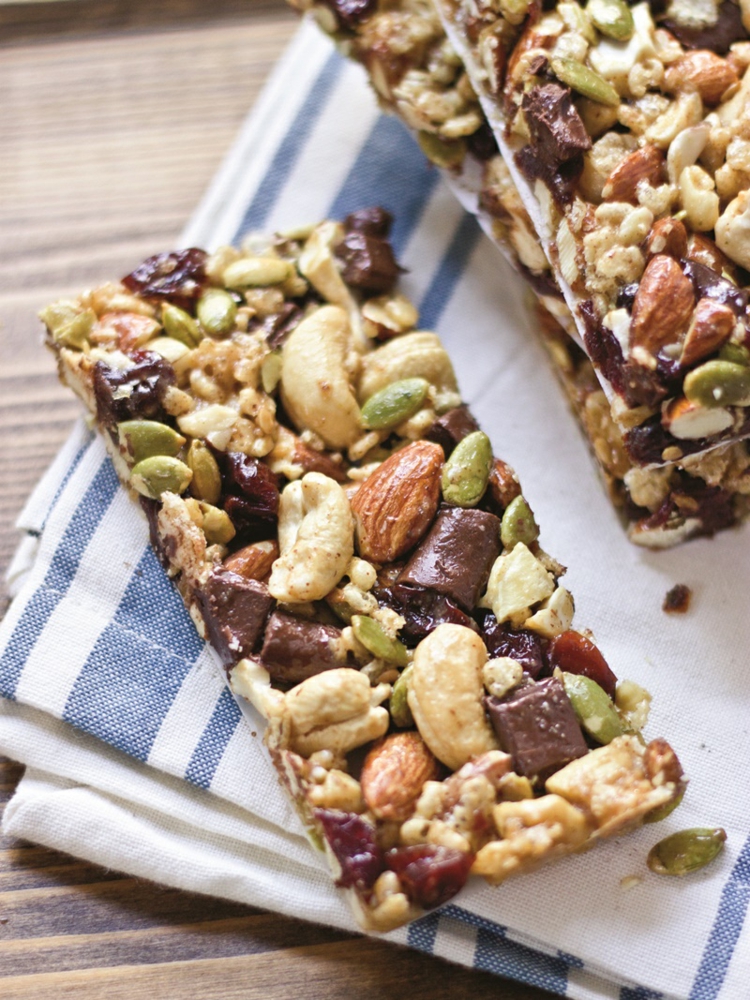 Would you rather have a real granola bars, chocolate should occupy a smaller portion of the latch. It is used in this case only to hold together the cereals, nuts, fruits and all the other rough ingredients. The granola bars that you produce after you make the vegan chocolate itself, you can cook to your taste.
Healthy chocolate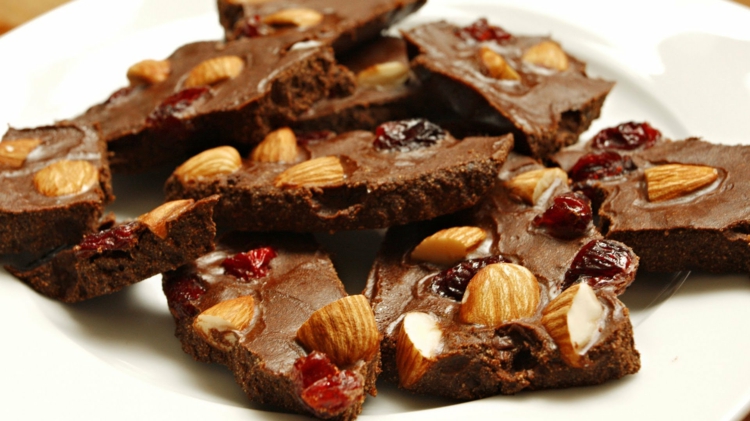 The fact that you only use herbal products and no sugar, if you make the vegan chocolate itself, it is healthy, as the conventional and even more than the bought chocolate. Also homemade food always tastes much better, right? Put together with the whole family here, so one of his favorite ingredients can add the chocolate.
Ideas for forms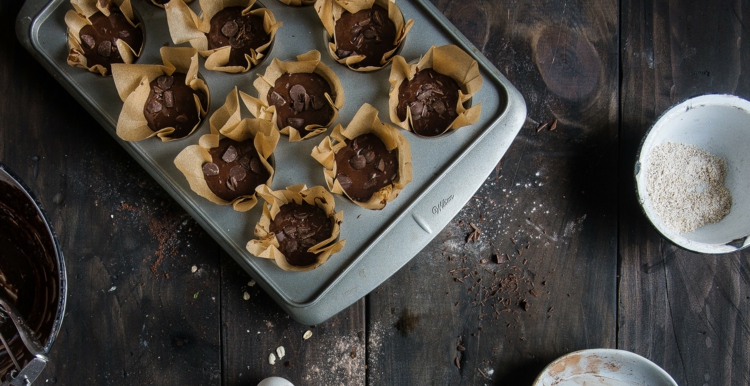 As already mentioned, no special form must be obtained for the homemade chocolate. You have guaranteed sufficient other baking utensils, which you can use for this purpose. So also the muffin tin. This you should interpret in advance with baking paper, so that the chocolate can easily be removed later. The form can in fact not as bend the ice cube tray unless you are using a silicone mold.
Paper cases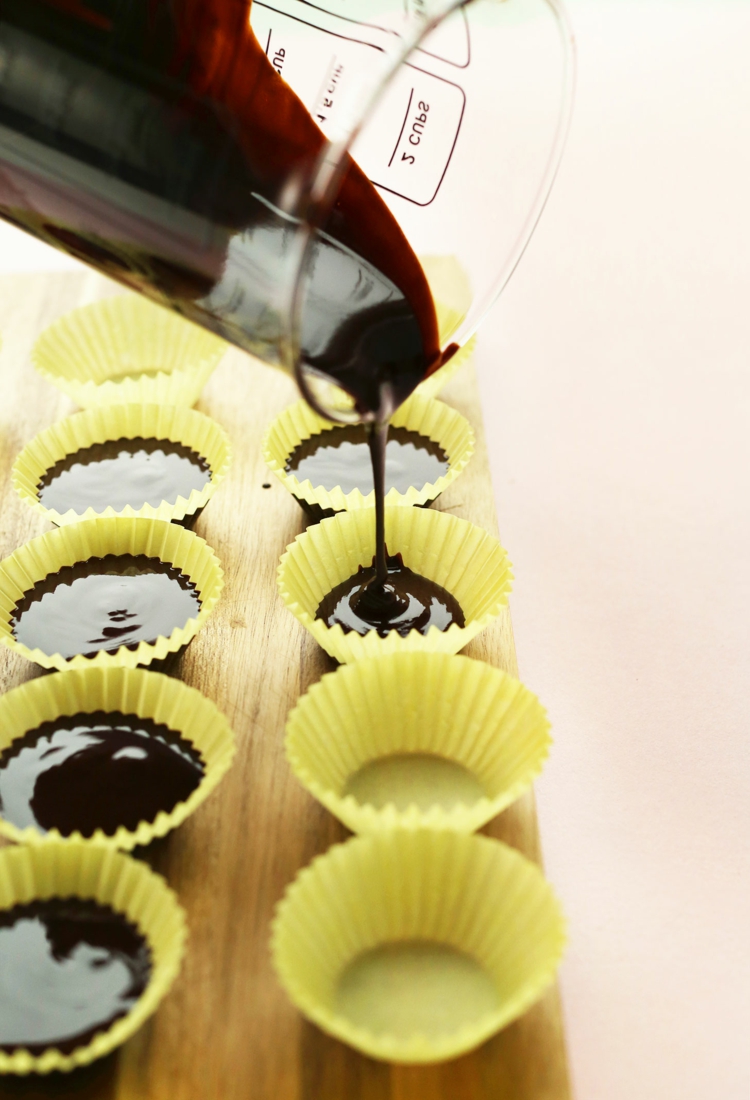 Handle even easier if you make vegan chocolate itself, are paper cases, which are also used for muffins or cupcakes. The practical is with this idea that you can serve with the same molds and they provide a decorative effect on the table.
Vegan chocolate for cocoa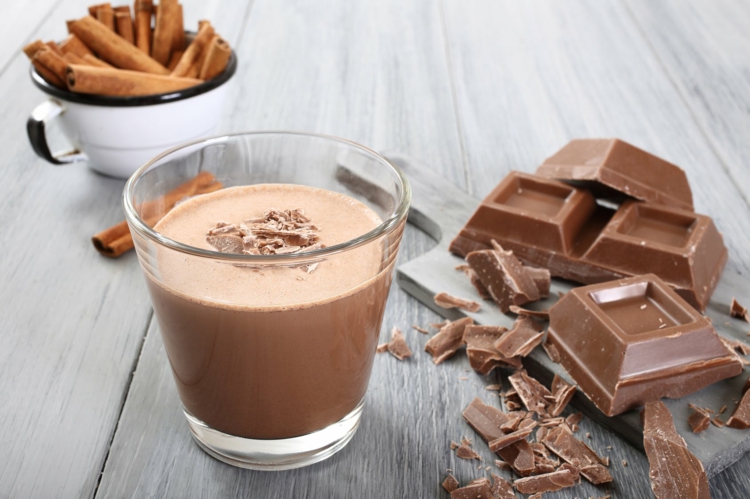 How do you make the vegan chocolate itself, you know, now this. Instead this but simply to consume so, you can also prepare a delicious cocoa. Take any vegetable milks such as almond milk and heat it. Then you can pour in as many pieces of chocolate. Stir until the chocolate has melted. Come and enjoy in addition to it lightly cinnamon.