Small bathroom is a common problem in the furniture and decor of the home.
Here are some helpful ideas and tips on how to deal with the modest size of a small bathroom.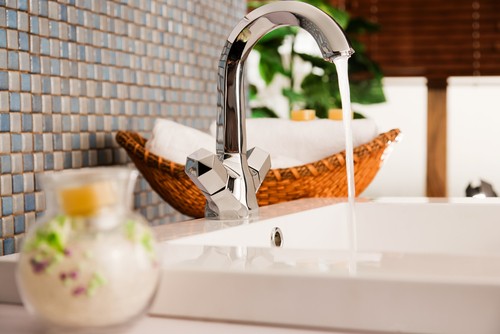 The colors of the small bathroom
The colors of the small bathroom are occasions for discussions among interior designers. Most are of the opinion that here, the rules for furnishing and decor of the little house – namely a bright and neutral tones to the room looks bigger. Allowed only the color palette of pastel colors. It is also suitable cool range of colors that completely fits the purpose of the room. If you want to make your bathroom more colorful, choose bright accents.
Gallery "Ideas for small bathroom"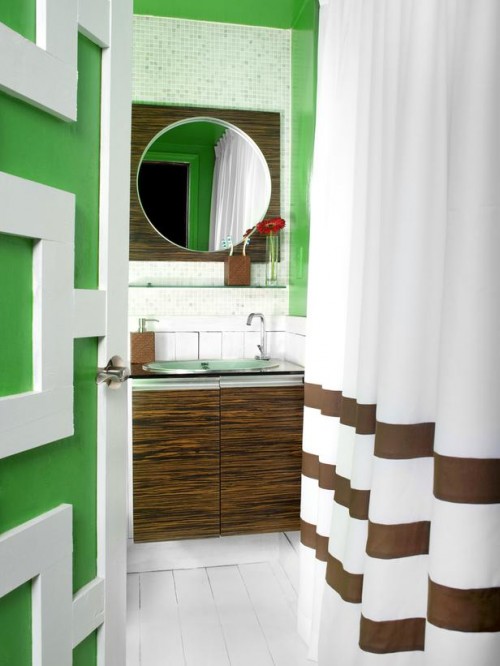 On the other hand, some designers advise to be bold and to experiment by selecting more saturated colors instead of their pale shades. Instead sky bet on cobalt or turquoise, beige sand instead choose dark brown and combine it with white and deep green.
Gallery "Bathroom for every taste"
 Interesting are the contrasts that also arouse controversy. Some believe that this is the correct strategy to not look drab and plain bathroom. Others argue that such optical narrow room. We encourage you to make a compromise and combine the two pastel colors or combine two shades of one color.
Of course, the ever present option of Bath, all in white – so the room will look more bright and spacious.
Gallery "design ideas for bathroom"
Decor and furniture small bathroom.
In the decor and furnishings of the small bathroom it comes down to the choices that you do not lack for opportunities.
If you have a boiler, consider making it a horizontal rather than vertical to win your seat in the corner. Namely the corner of the bathroom is your secret weapon against small area. There you can mount the shelf or to position the sink to keep your place in the country of her. In the corner may hold and basket for dirty laundry or clean towels.
Gallery "Bathroom in pink"
As the size of a small bathroom does not, more likely to be missing out on your dream bath in which to relax. Most people set a shower, but even in some cases it can make the room more narrow and claustrophobic . However, if you opted for such an option , the designers advised to take the shower from the rest with a glass "wall" to keep visible spacious bathroom . The most convenient option, however, is the use of shower curtain – participates as an element in the decor helps zoning of the room and can always be retracted to make the bathroom larger and freedom.