Being

original

Valentine

is not easy

.

Valentine's

Day

has become

one of

the most commercial

festivals

in the world.

This does not

stop us

to

celebrate

and

to plan

how

to surprise

your spouse

on 14

February

.
To be most useful, made a short selection of various surprises and suggestions for celebrating Valentine's Day.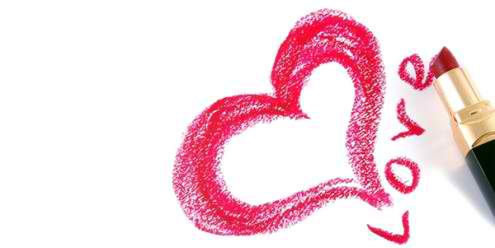 Candles, dinner, romance
Does not sound original, but imagine you are sitting in the middle of the room, you extinguish electricity you put delicious food on a tray or table, you lit candles, eat and talk. Different, right? Not the same as watching TV and eat, commenting on the news. Create an intimate and relaxing atmosphere and will be charmed by the result.
Weekend only two
This year, Valentine's Day is on Saturday. This makes the possibility to escape from the daily grind extremely convenient and easy to implement. Choose your favorite, or unvisited corner of the country or abroad and make a reservation. Even if only for one night, you will enjoy the holiday and will diversify.
Massage for two
Now most renowned spa salons offer the service "massage for two." Why not indulge in this pleasant pampering exactly Valentine. Admit it, you've often thought about it, but you never solved. The organization is easy, and will relax and enjoy incredible.

Bungee jump
If you're into extreme experiences, bungee jump will make your holiday lovers really exciting. Be aware of where closest to where you live, you can bungee jumping and do it. Definitely remembrance will remain unforgettable.
Spectacular declaration of love
If you want to do something really stunning, find the most original way to serve it your greeting St. Valentine. This may be a radio greeting specially commissioned collage or even a whole billboard, if you are brave and have the financial capacity. Can be painted his car with something that easily rubs.
You can even book a recording studio or a radio that offers this service to record a special song for you. You will give information about the two of you, and professionals will prepare a special text and appropriate musical arrangement.

Make a perfect plan for the day / weekend.
As we said, Valentine this year on Saturday. So you have complete freedom da9138_1.jpg planning your day as you see fit. If you have time and desire for special organizations can just spend an incredible day just two. Make a plan in advance where you want to go, what places to visit, where to eat. Visit all your favorite places in the city in which you live – skating; go to the cinema or theater; visit your favorite restaurant; whether a fine restaurant or a fast food restaurant; go to the place where you met (if possible); walk in the park; visit your favorite shop … Each couple has their favorite "rituals" that binds with warm and romantic memories. Just earn them on 14 February.
Live your love and happy Valentine's Day! Not so important how and where, and that you are the person with whom you feel happy and satisfied every moment. Valentine's Day is just a date in which to remember how to love.