The more approaching ideas for Easter, the festive mood going around. We offer 7 ideas "do it yourself", with which to craft an impressive Easter decorations for the home.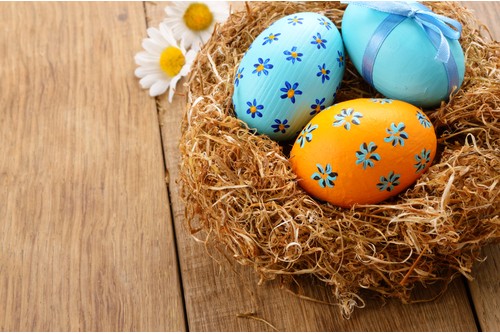 Napkin ring
To make Easter napkin ring you need a simple napkin ring, artificial nest egg (maybe of paper grass) and a paper clip or staple a little. The only thing to do is to attach the socket using a paper clip to developments napkin ring so that it sits securely. Finally place in the nest few chocolates in the shape of an egg.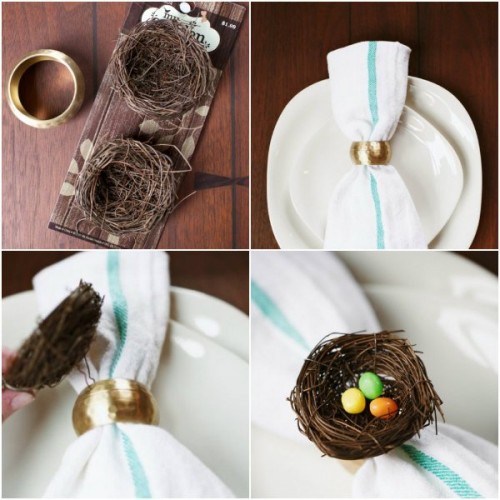 Easter table decoration
To crafted green Easter decorations for the festive table you need a suitable container, sponge to saturate with water, green blades of grass or twigs (can and artificial), ribbon, garden moss or germs and several artificial eggs.
DIY: Easter table decoration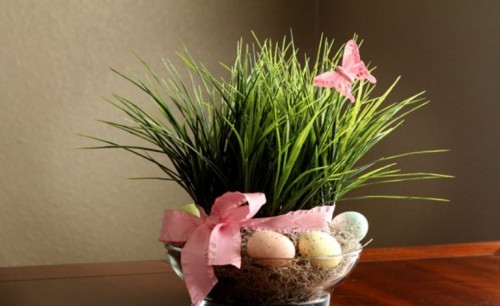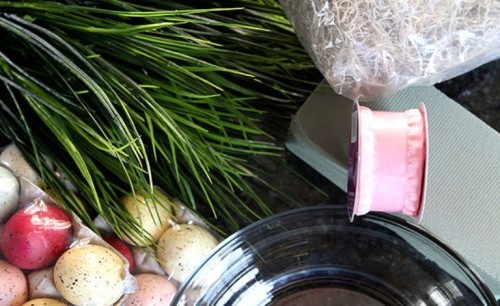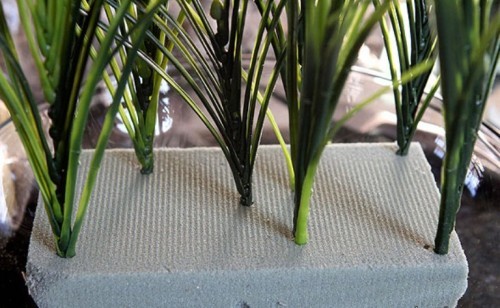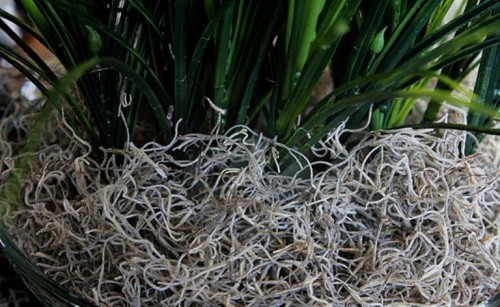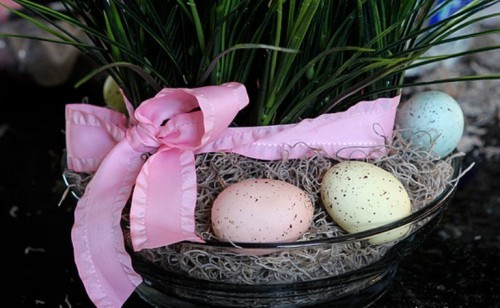 For this purpose, moisten the sponge with water and place it in court. In her push the stems and foliage cover the sponge with moss sprouts or artificial grass. Tie a ribbon around the grass and put Easter eggs in the bowl.
See also how to make Easter wreath for the door again with a little greenery, artificial Easter eggs and old, empty picture frame.
How to decorate a table for Easter?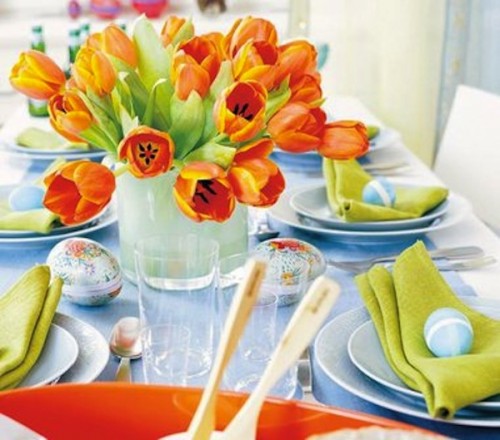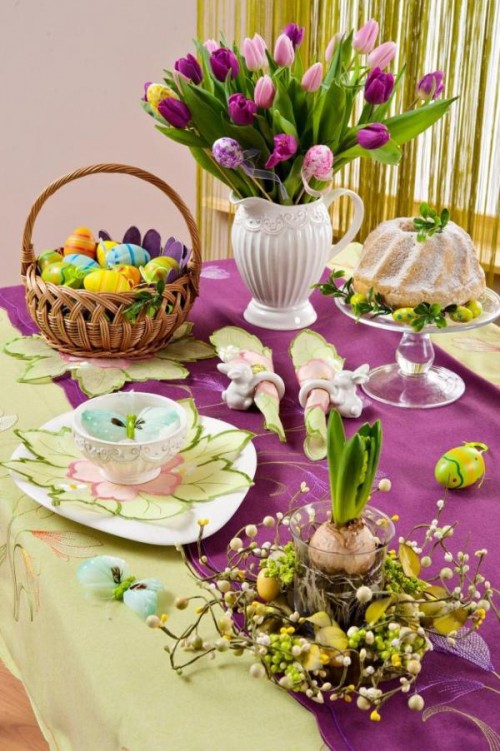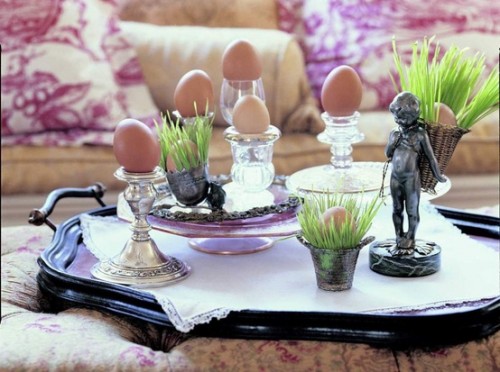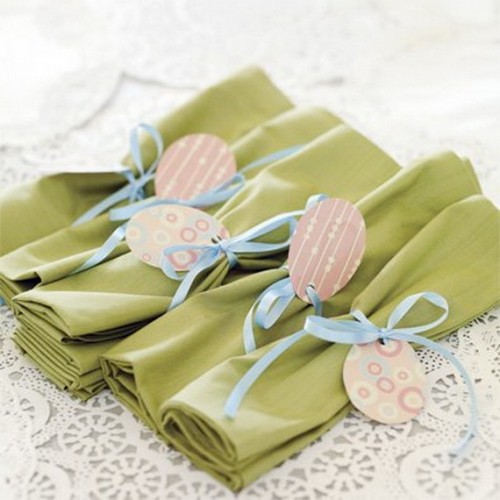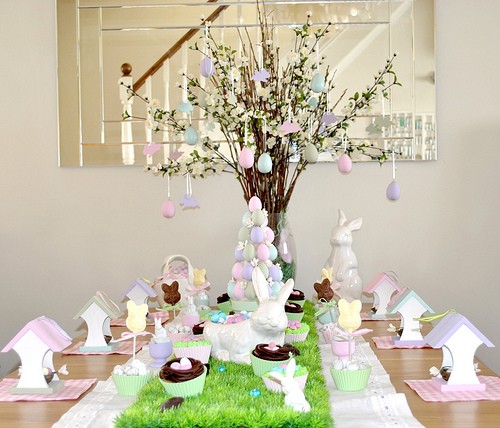 Easter decoration with decoupage technique
Easter decoration with decoupage technique can be applied as the setting for baskets and boxes that you have decided to give to their loved ones for the holiday, and on the very eggs (but then do not get to eat because of the glue on them). You need only brush decoupage glue, beautiful napkins and white surface.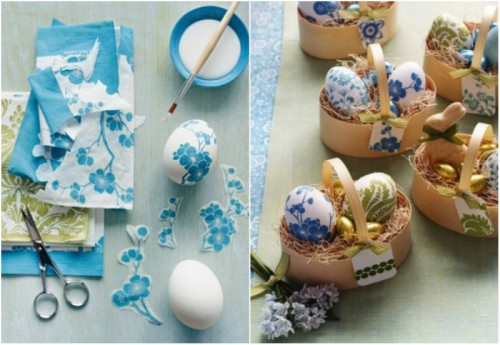 Easter decoration in jar
Colorful and cheerful Easter decorations in glass or glass jar, suitable for holiday decor on the table or nursery. You need 3 shades artificial, colored sand, a few beads, toy chicken or rabbit, a sprig of greenery and ribbon.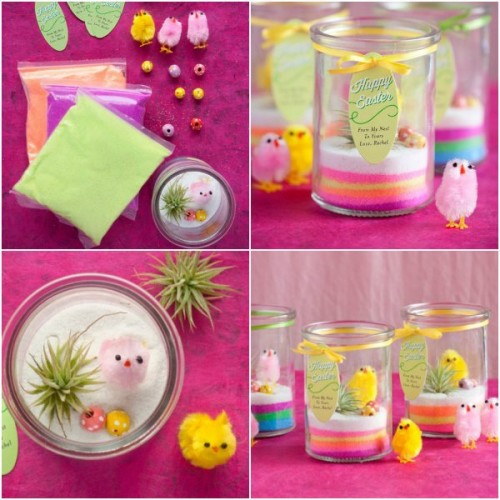 Easter cards
Use an old blanket or sheet with floral, plain cardboard and glue to craft spectacular Easter cards for your loved ones.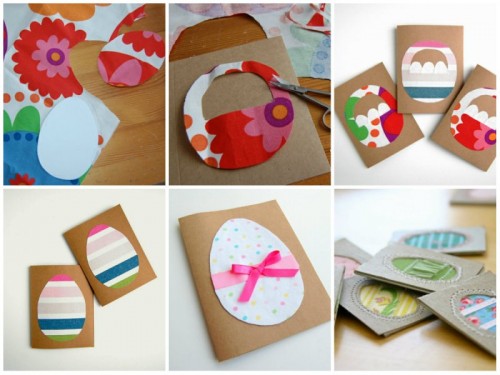 Easter basket
Decorate ordinary basket with embossed patterns, making them stick with hot glue. Fabric flowers or paper are the best choice for decoration. Wrap the ribbon around the handle of the basket and the bottom cover with paper grass.