TV frame ideas appeared over the past decade with the appearance of plasma TV panels.
Until then, TV units were too big and people were not thinking about transforming the TV into a wall decoration or a home accessory.
They were placed in special cabinets or TV stands or tables. The thin plasma and LCD TVs changed the appearance of the living room or family room, in general. They replaced the bulky and heavy TVs and due to the light weight and the thin shape, not a TV can be placed above the fireplace, on the wall, on a shelf or on a special TV stand.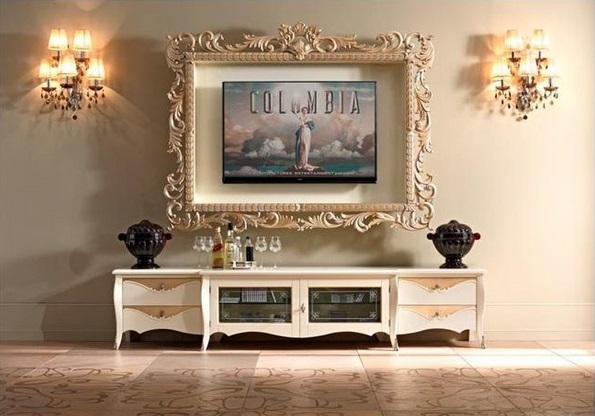 With the opportunity to hang the TV on the wall appeared the necessity to make it look better and blend the TV with the interior of the home. After all, pictures and paintings have always been the most popular wall decoration. LCD panels are not much different – if you put them in a wooden frame, TVs easily become an interesting and original detail in your interior. Depending on your design, color concept and interior style, you could choose a TV frame with a noble bronze, gold or silver finish.
TV frame ideas – attractive home accessories and wall decorating ideas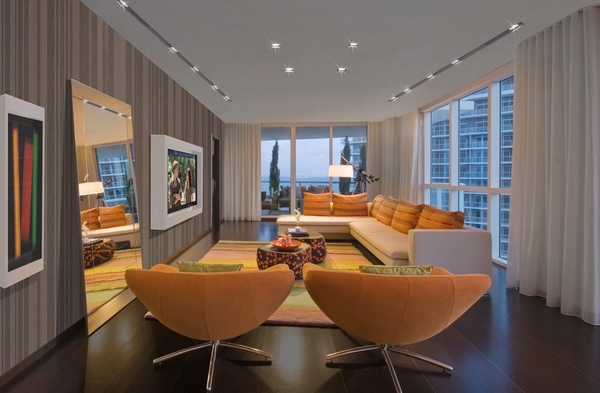 When choosing a TV people are looking for technical parameters, a particular screen size and the color usually is something that we compromise. Manufacturers offer black or gray (silver) TV frames and that's about it!
Many homeowners have decided that it is essential to add a framework to their new plasma for example, so that the TV blends perfectly with the interior.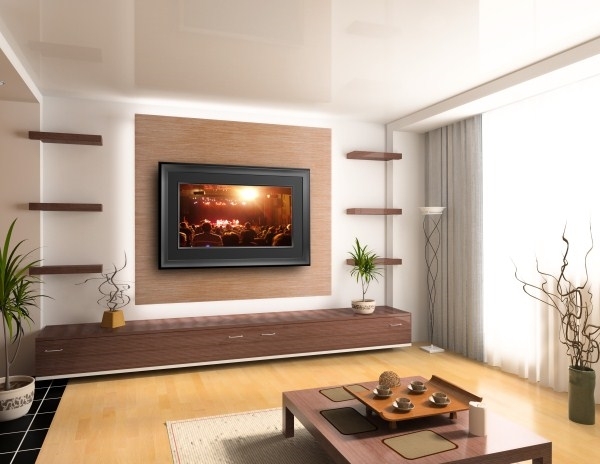 Modern TVs easily work with contemporary interior as their designs feature clean, minimalist linesand strict geometric shapes. In classic and traditional interiors a modern flat TV may look like something out of place and it can be really a challenge to blend a modern technological unit into an interior with classic decorations.
You will see some charming TV frame ideas in different styles in the gallery below which will hint you for various design options.
TV frame ideas – transform the space around the TV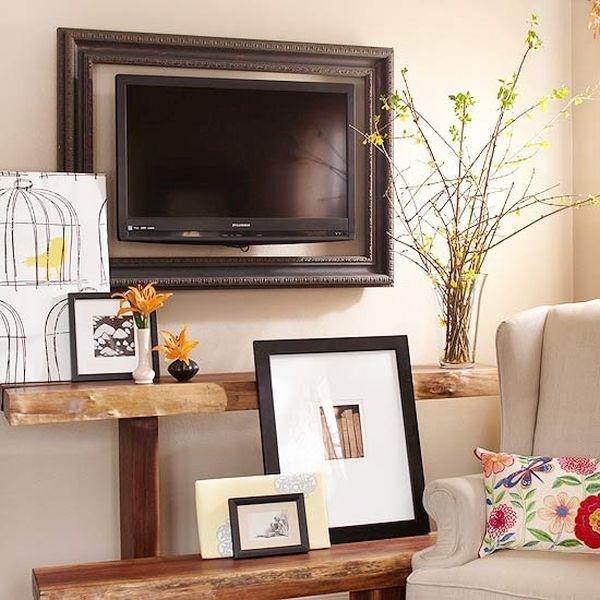 TV frame ideas combine visual aesthetics and functionality. A frame for TV not only saves space but is also able to transform the space around the TV and make it the decorative center of the whole room. When choosing the right TV frame for your TV you need to keep a few things in mind. The first one is the overall interior style of the home –a carved and ornate frame is not a good option for a modern interior with clean straight lines. The TV frame should not block the TV itself so make sure it is right for the screen size.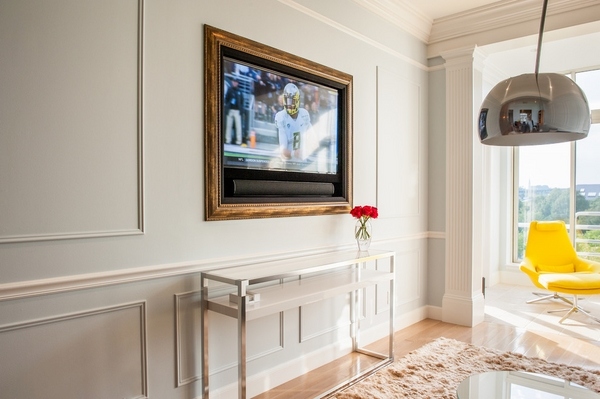 TV frames can be made of different materials – polyurethane foam, wood and each one has its own aesthetic value. Choosing a frame for TV is more or less the same as choosing a frame for a painting. The right frame will help your television properly and tastefully fit into the interior and add elegance to it. Remember that TV framing needs to be safe, durable and suitable for your flat TV.