In this article you will find helpful ideas on how to refresh the old table.
Over time, the table becomes a completely different kind from that which you purchase. Some tables seem wasted and worn out, but at the same time remain healthy and stable.
Here are a few ideas on how to refresh the old table.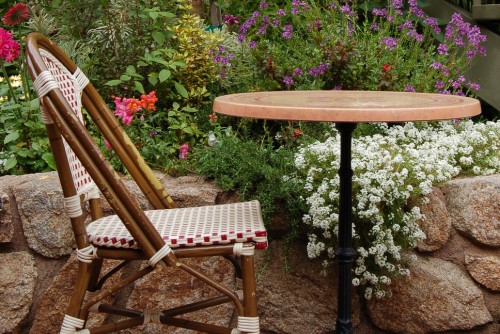 Option 1 – Painting
Ordinary paint does wonders with the old table.
If you want to change its image and to keep up with trends in decor, now is the time to experiment. Paint the table in a bright color instead of the usual brown. Suitable for this purpose are yellow, electric blue, violet purple, emerald green. Optionally, you can try to get the ombre effect or to paint the table in pastel rainbow colors, countertop if it consists of The separated slats.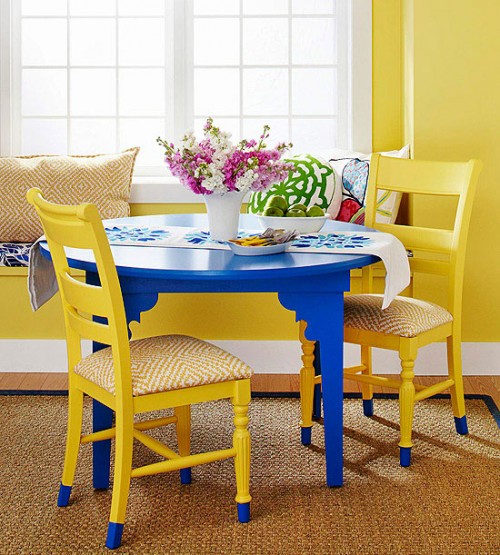 Option 2 – a refreshing foil
The film is also easy and economical option for refreshing the old table. Can be bought by the meter or ready to roll from all major supermarkets in the sector "At Home." All that is required of you is to have very precise and careful not to put foil pasting curve.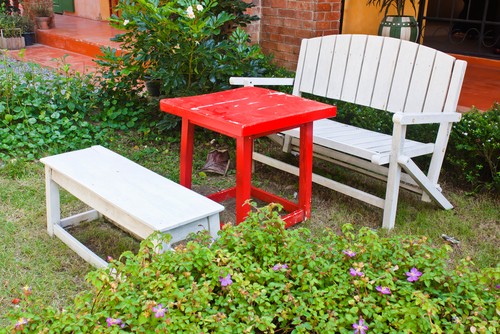 Option 3 – retro effect
Retro effect for refreshing the old table is suitable for lovers of vintage French style and decor. Masters have a bunch of techniques to achieve a vintage effect wasted , but we give you the most common and easiest of them. Paint the table in a dark color and allow the paint to dry. Then apply a second coat of paint , but this time white , and again allow it to dry . Take regular sandpaper and start rubbing against the tabletop , so as to obtain lines and show that under white lies another . Clean the mass of creatures dust and lacquered to seal the effect.
Option 4 – with lace and spray
Original and easy way to freshen up the old table. Once you have painted a darker color and you've waited for the paint to dry , cover the table with pieces of lace. Take another spray lighter than the base color and start coloring " template ."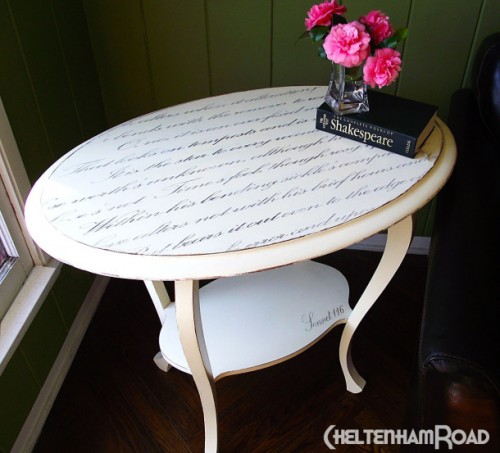 Option 5 – decor words
Using the template, print your favorite funny phrase for the home or a book of inspirational quotes painted on white old table. Alternatively, you can type it, but this venture will surely take longer.