Shabby Chic decor is not new in the interior. Created more 80s of last century, today over 30 years later, he continues to date.
See 5 rules Shabby Chic decor.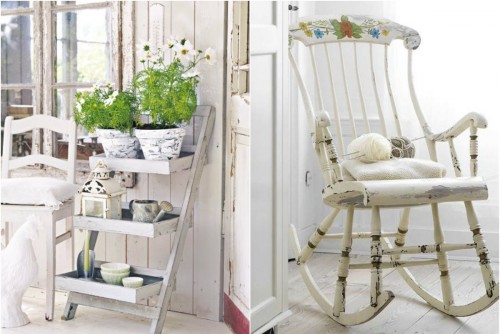 Shabby Chic – basic principles
Shabby Chic literally means "ragged" but really the idea is to bring in home comfort without having to spend a lot of money. Shabby Chic interiors designed to create a relaxed and informal atmosphere using specially selected furniture and decor. Idyllic romantic style is influenced by interior of Mediterranean, Tuscany and Provence, it is often confused with vintage style. Today Shabby Chic meets more names vintage chic and country chic.
10 ideas for kitchen style Shabby Chic
Shabby Chic palette
To create Shabby Chic decor at home, you should choose the appropriate color palette. This style works primarily with neutral and / or bright shades.
Leading white color, but can also use beige, milky white, shades similar to those of sand or egg shell, bright tones of gray, blue and pink. From the prints you can use floral or plaid.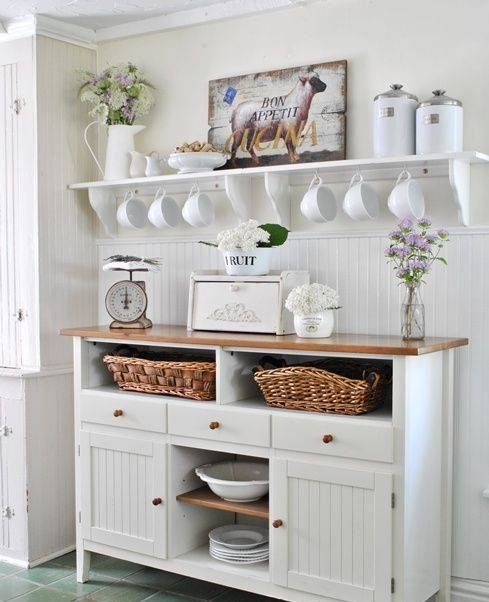 Shabby Chic and materials
It could say that Shabby Chic decor is eco friendly because it insists on using mostly materials from nature. The interior is a leading tree, and for more effect using wrought iron. In leading textiles are cotton and linen fabrics.
Bathroom style Shabby Chic – 11 ideas
Shabby Chic furniture
The good thing about Shabby Chic style that is economical. Here are mostly used old furniture or artificially look older ones that look new. The idea is that looking furniture with history, those who carry the message with you. Aging takes place by means of cracking of the coating, decoupage, wax and the like methods.
The living room is the focal point couch or soft and comfortable sofa. The kitchen relies on vintage tables, ceramic sink and a vintage table. The bathroom is a plus if you have a bath.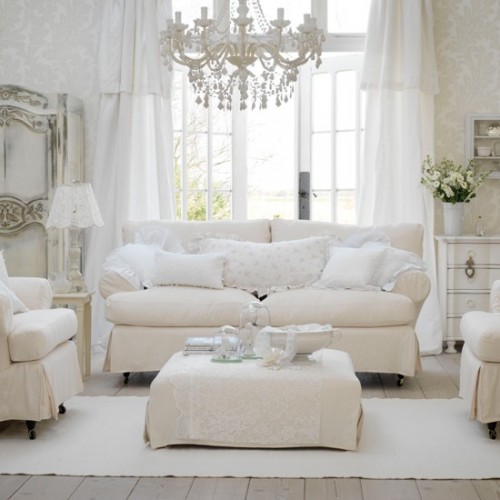 Shabby Chic decor
Shabby Chic style attention to detail that sometimes come in more. On the walls you will see paintings, tapestries, mirrors placed in distressed frames. On the shelves stand figurines of angels, photographs (sometimes black and white), and textiles is faded or with beautiful embroidery. Trails cover part of the flooring, and a vase of fresh flowers adorns the coffee required or kitchen table.
Do you like Shabby Chic style?