Blue is the favorite of many people, so it's no surprise that is used in home decor.
How to decorate your home in blue, what color combinations you can use and what to watch?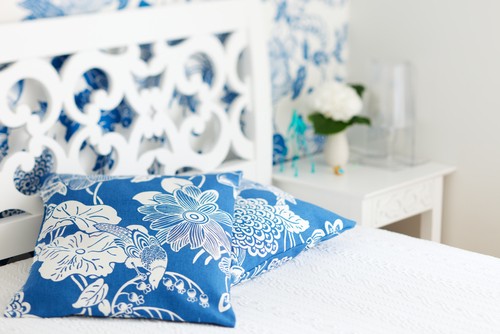 The blue color in home decor.
Blue is a universal color in home decor because it fit different styles of interior and all seasons. Ideal for maritime decor in the summer and snow in the winter theme. It also creates a sense of calm and protection. The downside is that if you overdo it you can make your home cooler because of the cold air that is.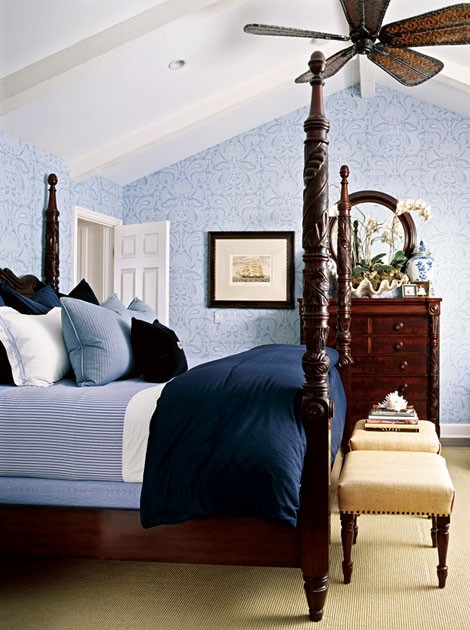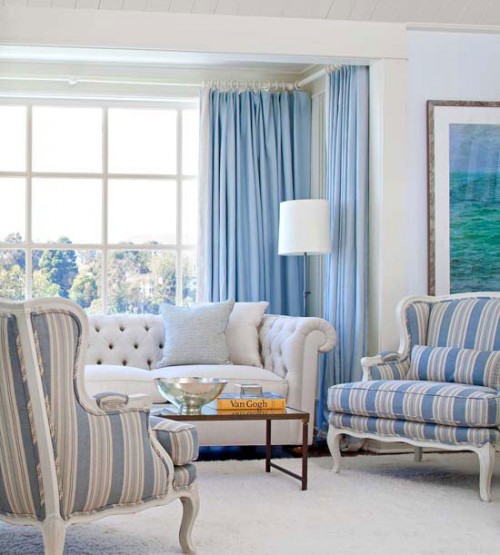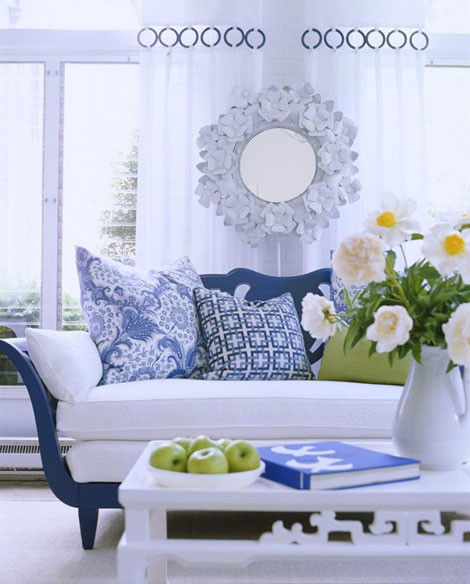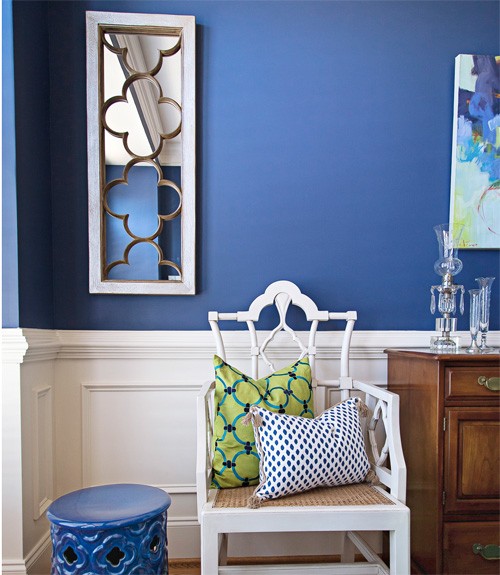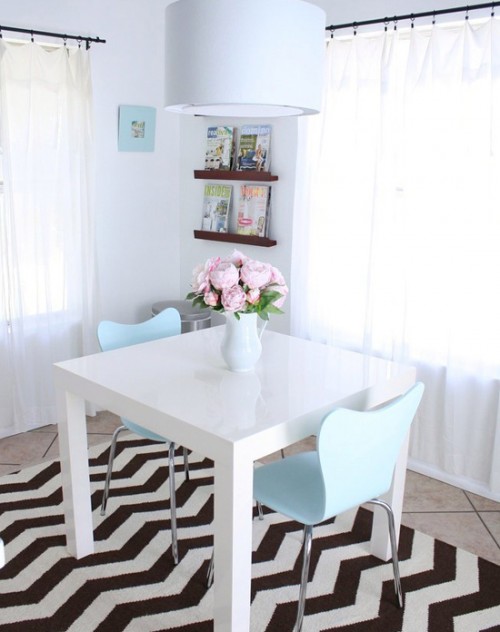 The blue color is suitable for home and because it combines easily with many other colors, depending on the "partner" remains different messages. Classic is a combination of blue and white French notes add blue and red, modern look with shades of turquoise, fresh and smiling radiation with blue and yellow. Also suitable are combinations of blue and gray, blue and pink, blue and orange. The blue color offers a good basis for floral print.
Another advantage of the blue color in the decor of a home that offers you a variety of shades to choose from. For the room suitable pastel variations while in the living room can be more bold with cobalt and saturated colors.