The shapely glass bells are versatile and are used mostly as a mini showcase for collectibles, plants or seasonal decorations. Here you can find some nice examples on how to decorate a glass bell to give the proud exhibition object a Christmas mood.
Cloche decorate for Christmas – Fill with Christmas balls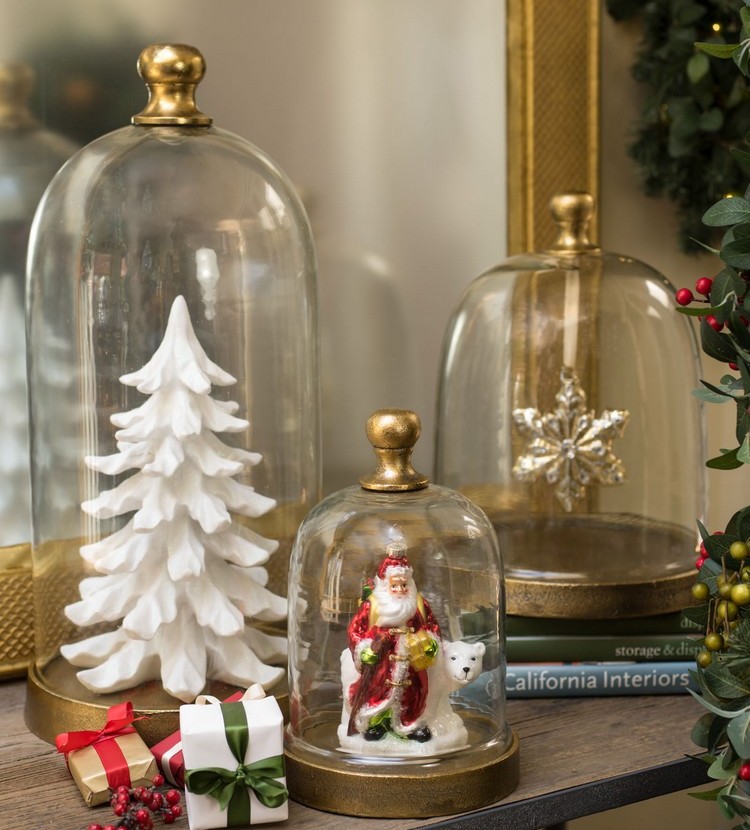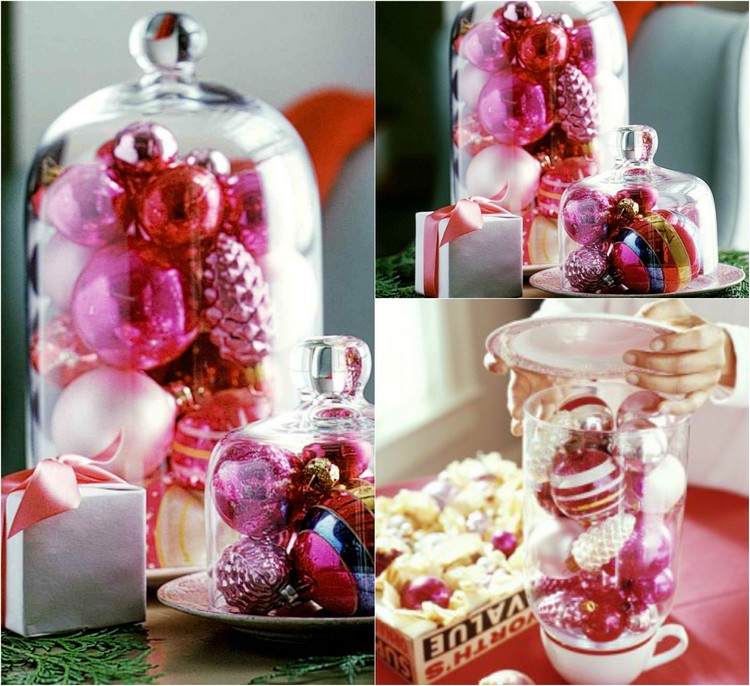 Ask a bell jar upside down and they balance on a teacup, so it does not tip. Fill with Christmas balls. Place a plate or a tray on the opening and turn gently.
Cloche decorate for Christmas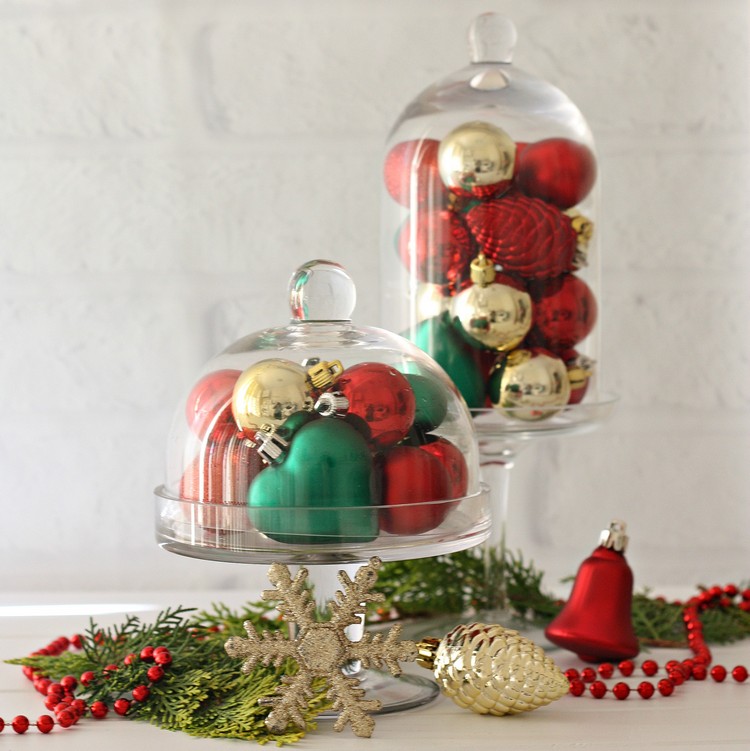 Choose Christmas decorations in festive Christmas colors – red, green and gold – from. This package presents itself proud sideboards, consoles and chests and is complemented nicely by red beads and garlands of fir branches.
Vote colors of Christmas with the establishment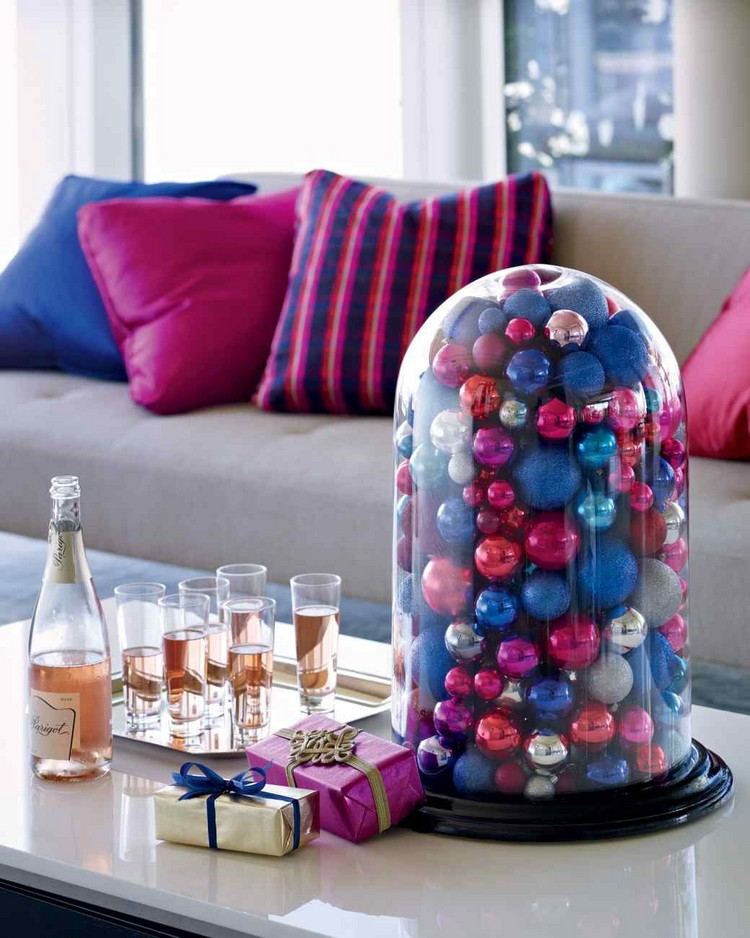 A good idea is when the Christmas balls repeat a few colors of the device. For example, these colorful cushions on the sofa in blue, fuchsia and red.
A small forest landscape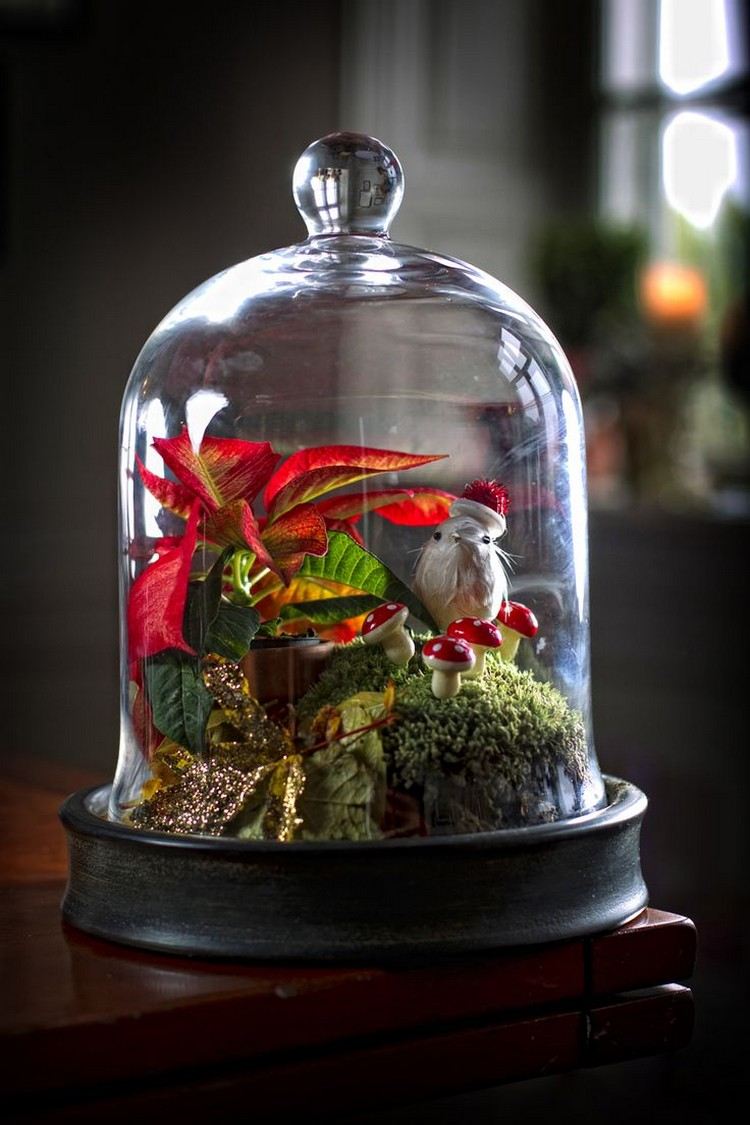 The small package under the glass dome tells a story. Moos, painted with gold glitter leaves, a poinsettia in pot, mushrooms and bird figures are compiled skillfully to represent a beautiful forest landscape.
Cloche decorate – lights under glass magical act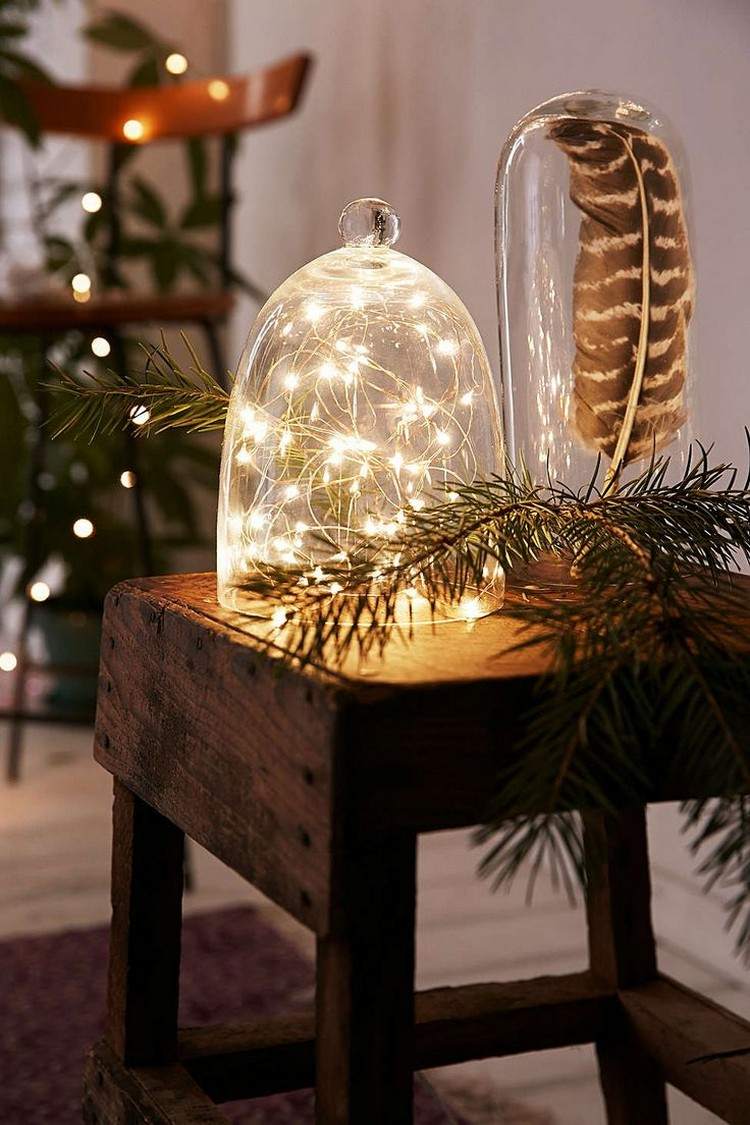 Battery-powered LED lights can be at any arrangement add, because they need no outlet. Under a glass dome provided they present themselves as a mysterious exhibition object.
Limited color palette to white and silver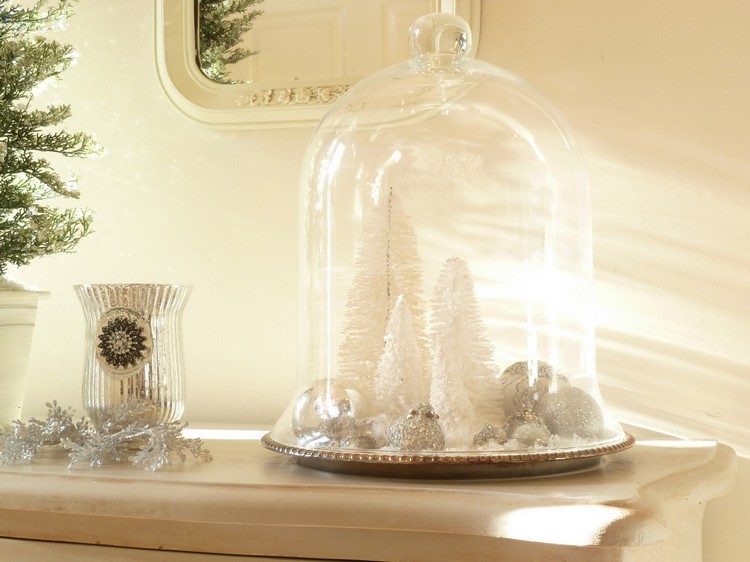 If you do not like it so colorful, you can limit your Christmas only two colors – white and silver. Arrange small white Christmas trees in different sizes, and shiny silver-colored Christmas balls on a round silver tray. Apropos, this Christmas trees you can make yourself from a round bottle brushes himself.
Small winter landscape under glass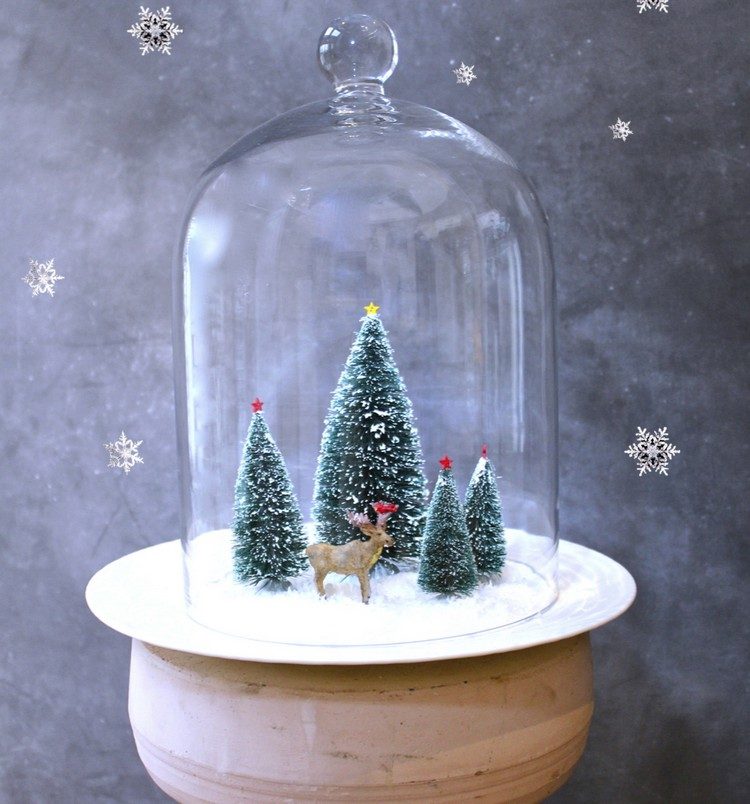 Under the glass dome you can put together quickly little things for a festive whole. Little green fir trees and a moose-figure form a beautiful winter landscape. Good idea for last minute Christmas.
Gastgeschenk under glass bell – table card Fimo on the handle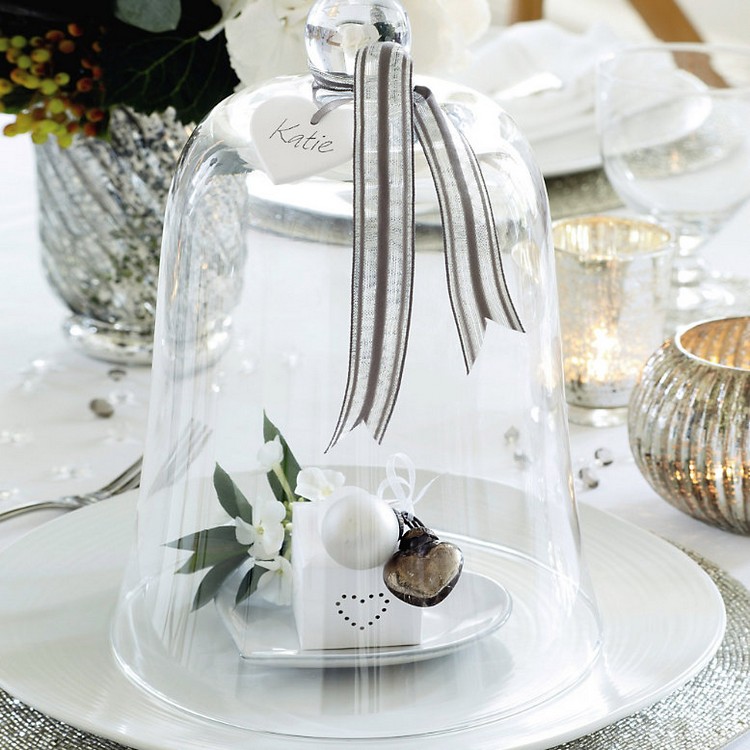 Cloches keep insects away from food and prevent flavors are distributed in the entire room. But on the table, they may also have a decorative function. A small gift under glass bell receives the touch of the sublime and looks especially.
Large white pillar candle under glass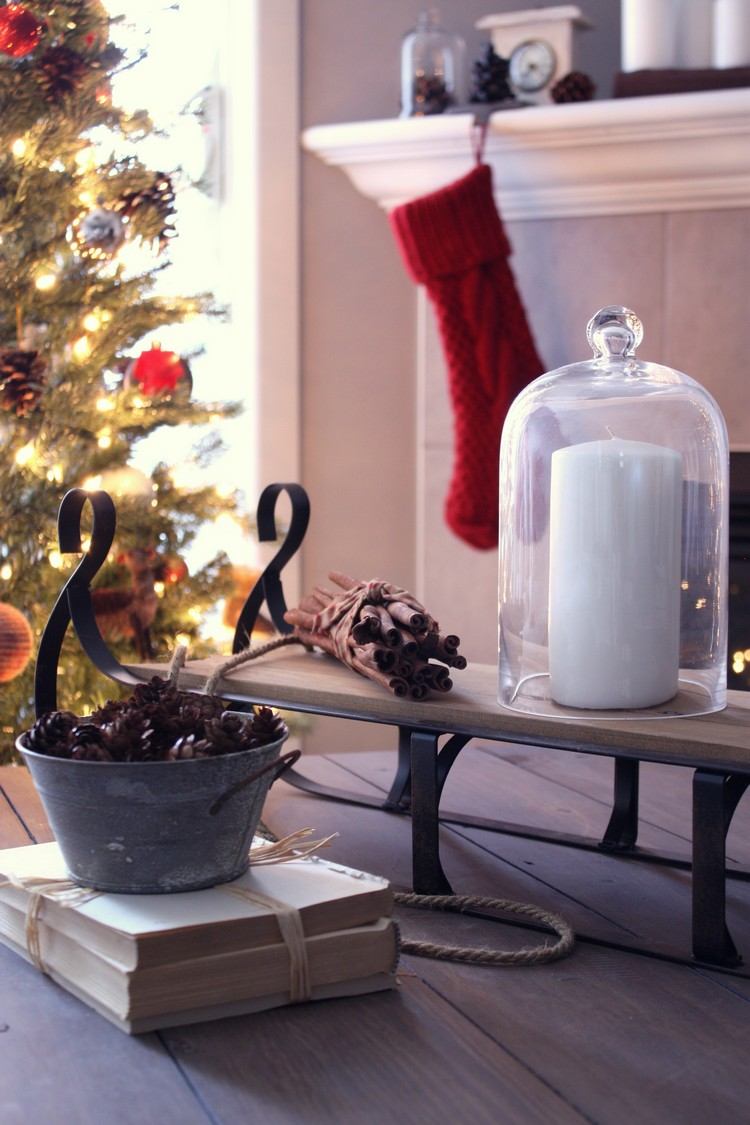 Real Candle can under a cloche course not burn, but can act as an art object. If the white pillar candle to simply for your taste, you can decorate with different stickers. LED candles are also well suited for this purpose.
Last Minute Christmas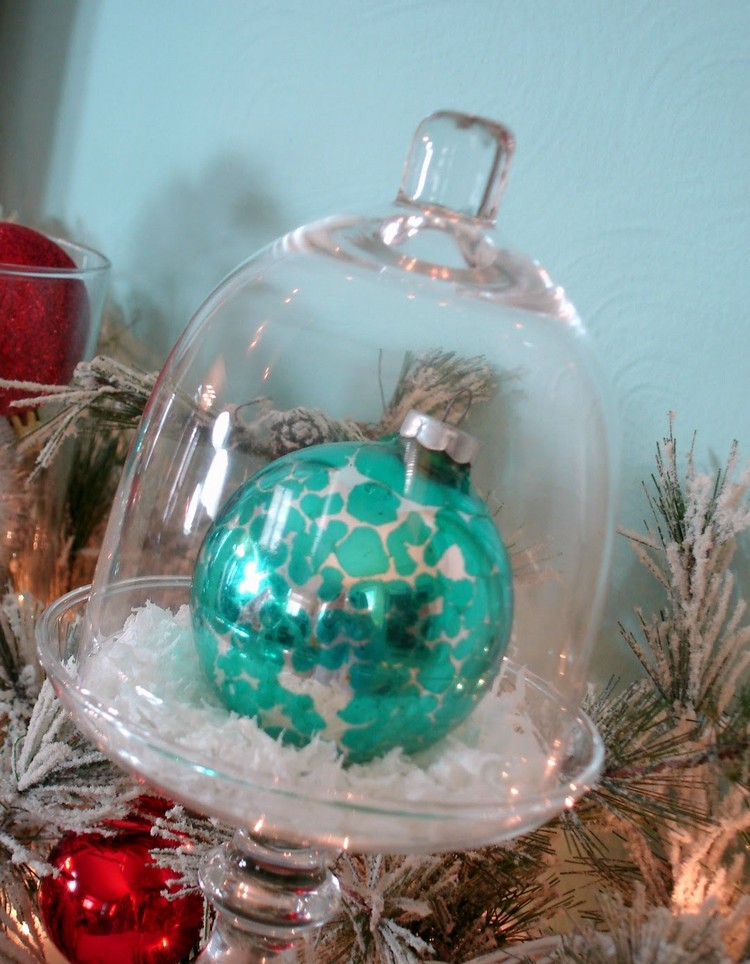 No matter what choose for a decorative object for the bell jar, it would be nice if you have a basis for it, for example coconut, moss or artificial snow.
Minimalist and natural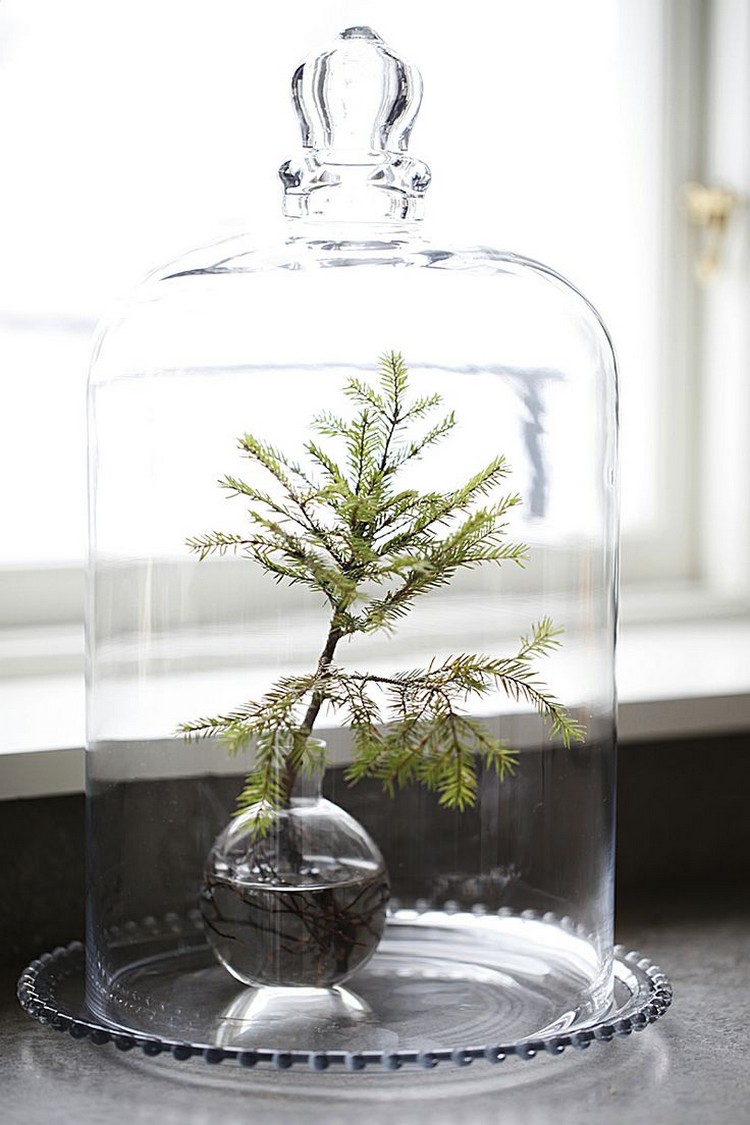 Less is more. If you like minimalism, this idea would be perfect for you. The evergreen branch in a spherical vase is so beautiful and of course, that he must not be stifled by other colorful Christmas decorations.
Vintage gloss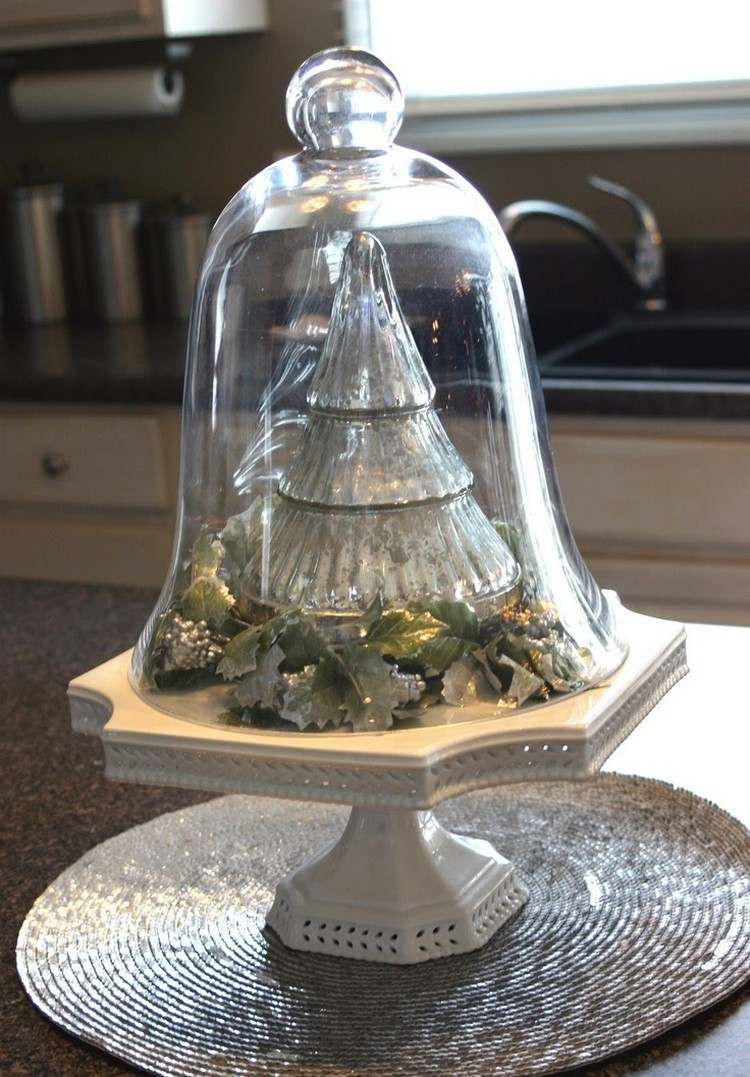 Plates, cooking plates and trays are often used as podium for Glascloche. Use a cake stand to put the contents of the glass bell by a special method of presentation in scene.
Small wooden figures and pine branches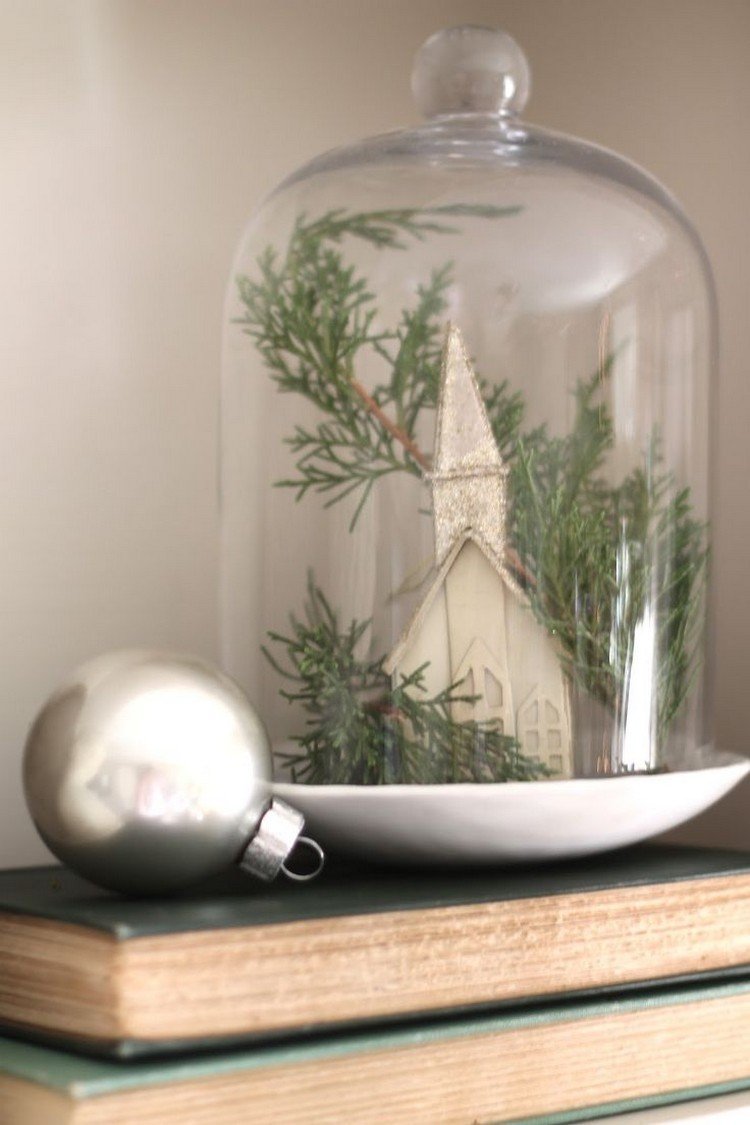 Who wants to have a course or vintage-looking Christmas, then small wooden figures and pine branches would be the perfect decorative objects that can be put under the glass globe.
Snowman figure and Styrofoam balls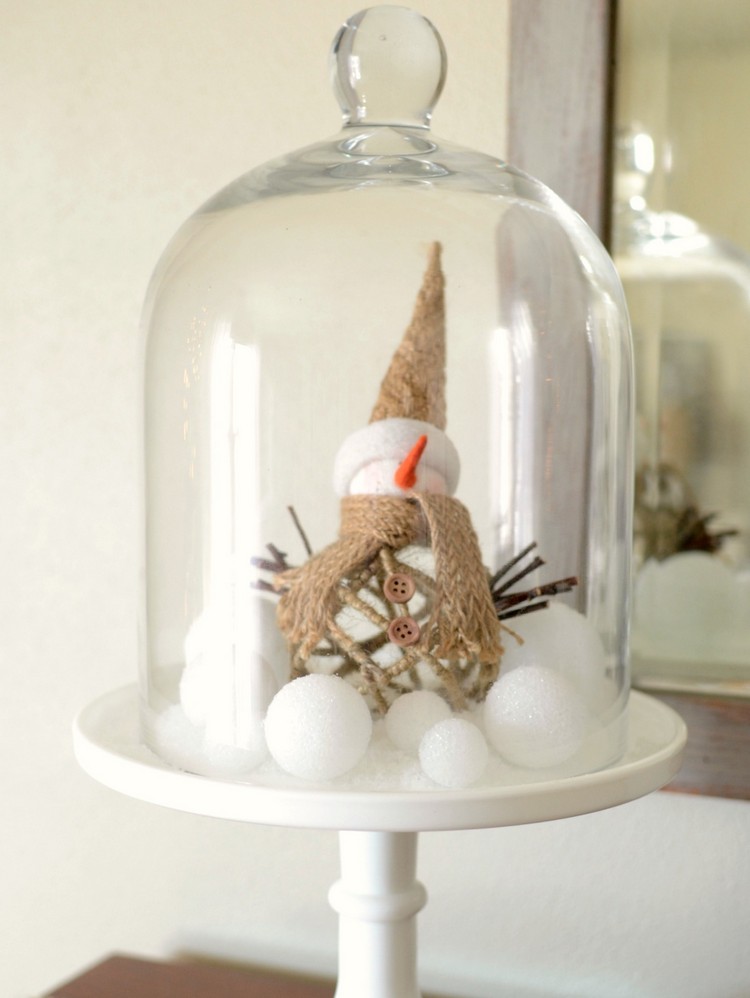 We have already several times presented the craft idea with string, balloons and glue. You can use the same technique to make the body of this snowman. Let your imagination run wild, to make the upper body itself. The small Styrofoam balls round the overall picture beautiful.
The glass pendant star pendant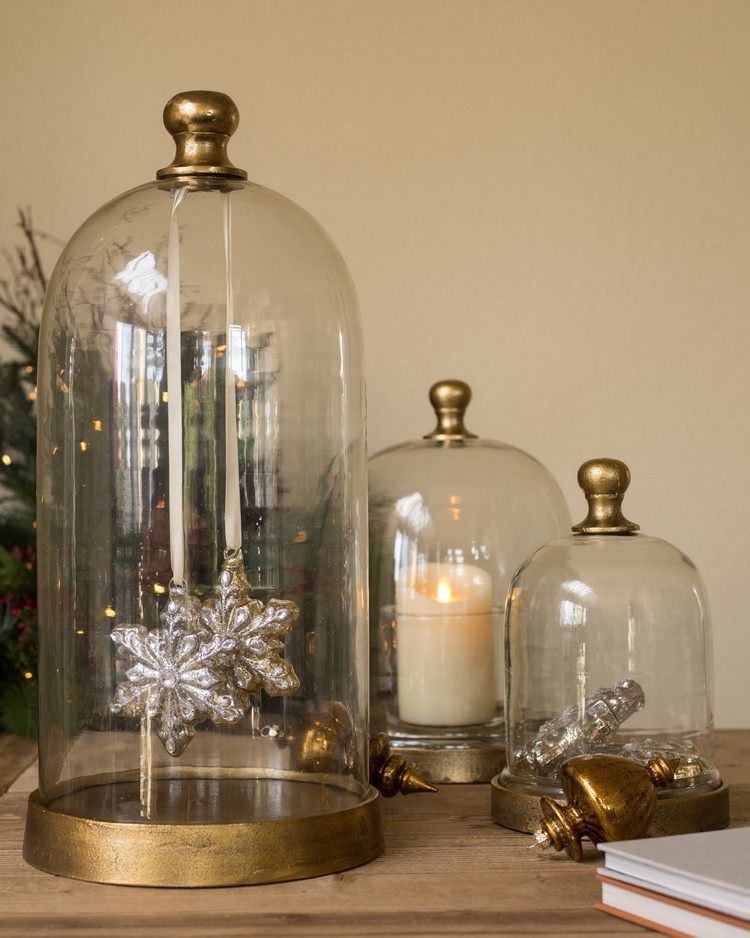 Has your bell jar a handle made of metal, which has been additionally installed, then you can reach this beautiful 'floating' effect by securing the straps of Christmas ornaments on the screw.
Fill glass bells with cones or Christmas balls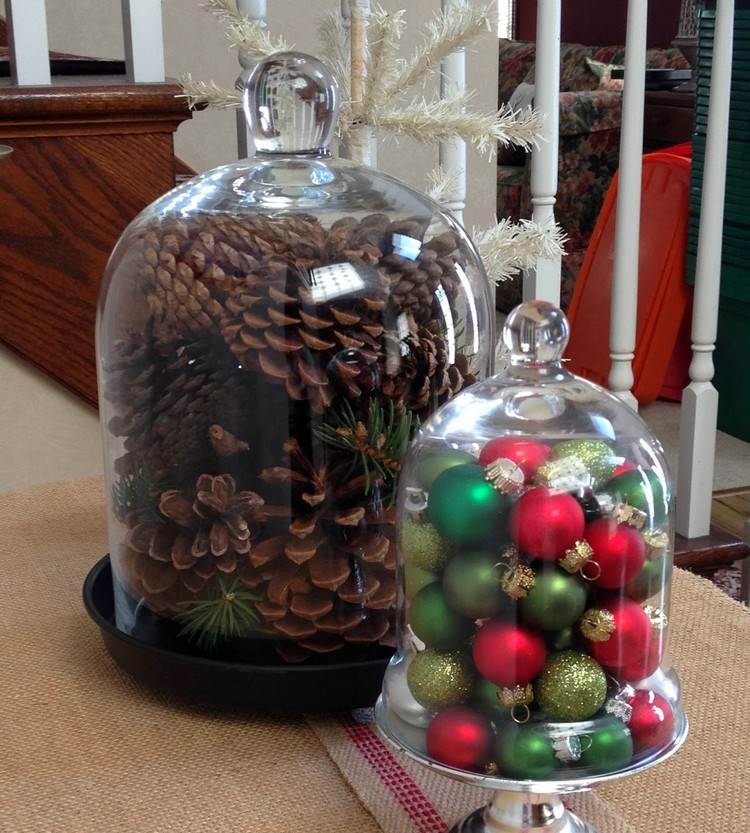 Fill the glass globe with large and small pine cones, you have gathered over the weekend in the park or in the woods. For a shiny effect you can paint a few cones with glitter paint.
Decorative Christmas trees made of metal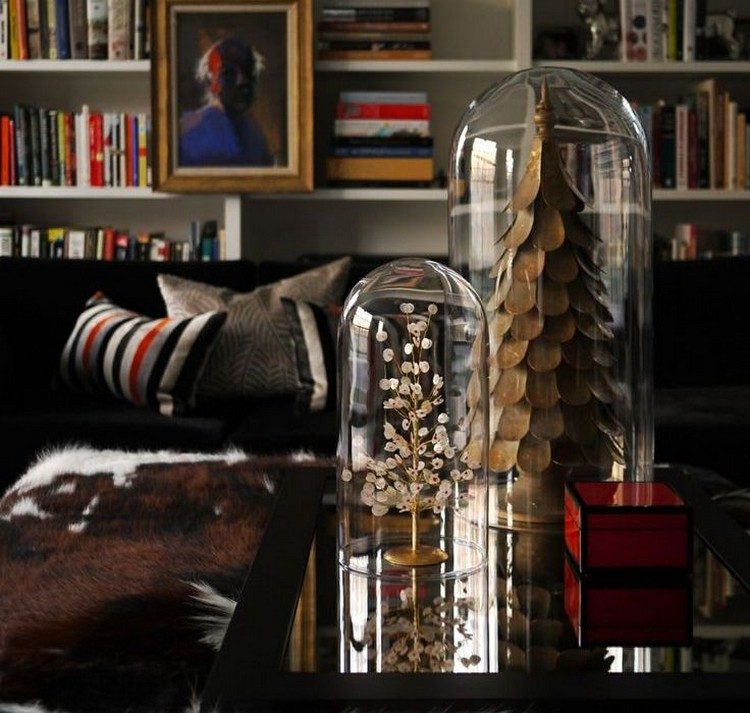 Decorated Christmas trees made of brass make a beautiful figure among the graceful glass bells. If you arrange the glass covers in group, set to a material or color to make the overall image is harmonious.