Many people like the Shabby chic style. Me too, so I want to show you how you can create with your own hands details for the home in this style.
How to decorate wooden furniture I already wrote here. Today I'll show how you can quickly and easily decorate bottle.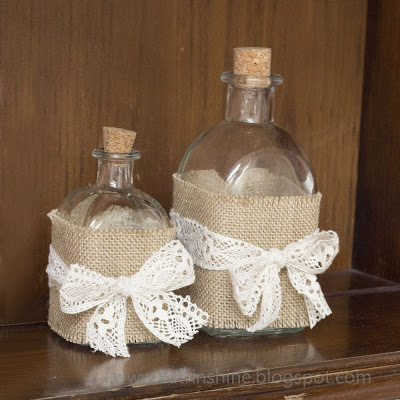 It can be any bottle, even from marmalade)
You will need a bottle, strip of burlap, lace ribbon.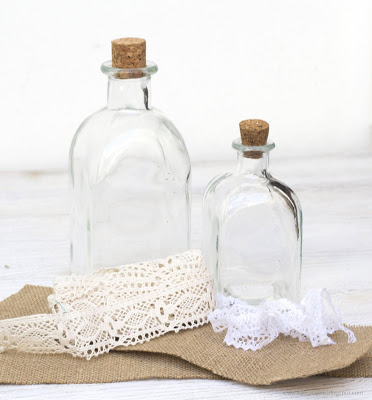 Pull out a few threads from the edges.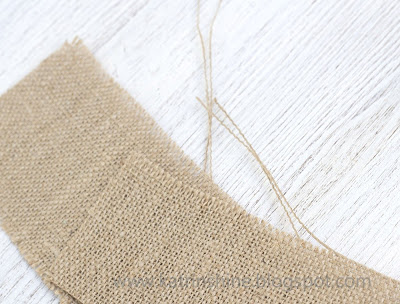 Wrap burlap around bottle, then wrap the ribbon and tie a bow.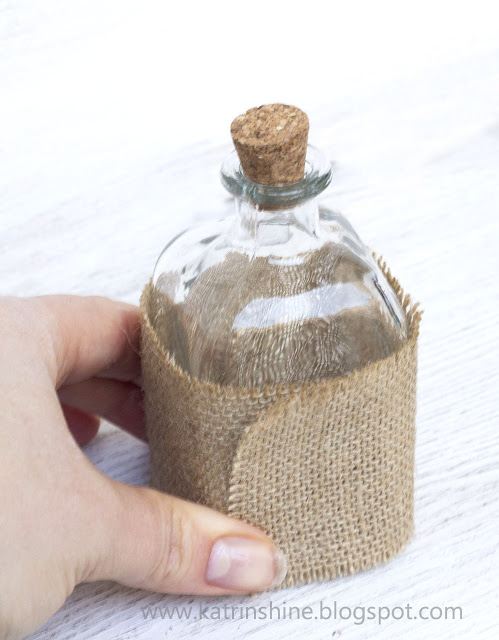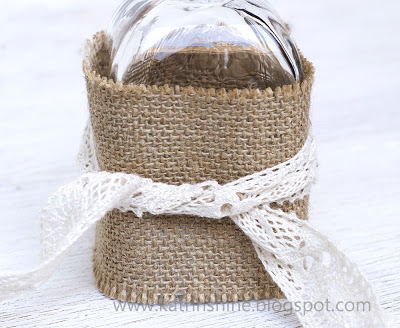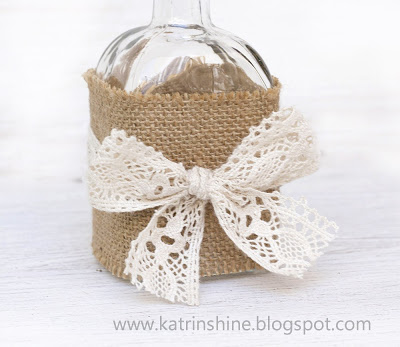 It's ready! Is it nice and simple?