In recent days and weeks, we presented a strahonti ideas for Christmas. Now I want to show you and the implication in some unusual ideas handmade Christmas toys and decorations made ??from clay.
These great handmade Christmas ornaments, ornaments and toys can be placed anywhere – a tree, a sideboard, a stand or where you choose.
Handmade Christmas decorations and ornaments – quickly and easily.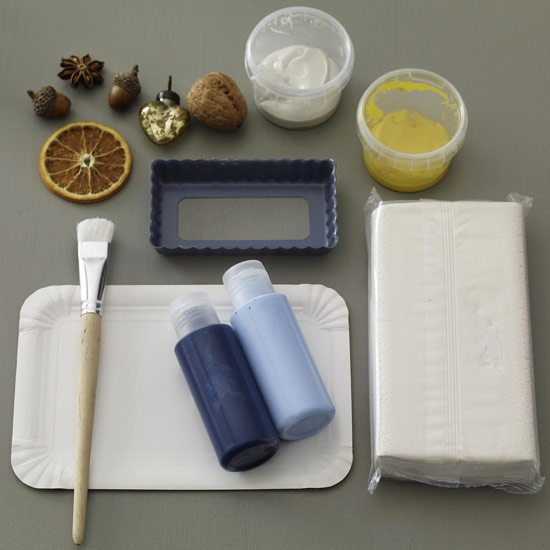 To produce these great DIY Christmas decorations, we will need the following:
Impression material, air hardening modeling clay, various Christmas items, such as anise stars, orange slices, acorns, etc., cookie cutters, paper plate, acrylic paint in light and dark blue ribbon in various shades of blue paint brush , hot glue, scissors.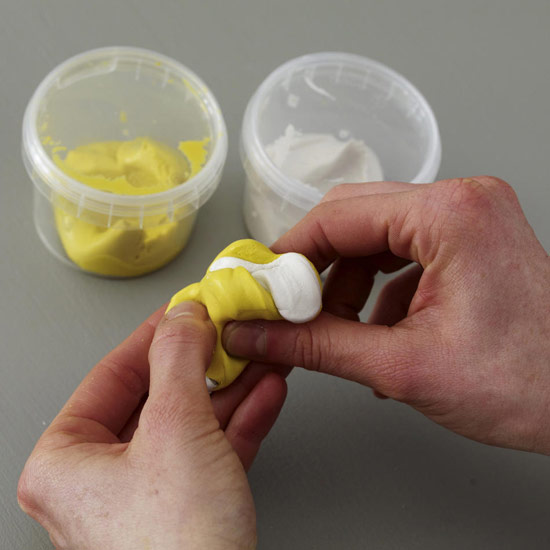 For the production of the mold, mix the two components of the impression material according to the instructions on the package.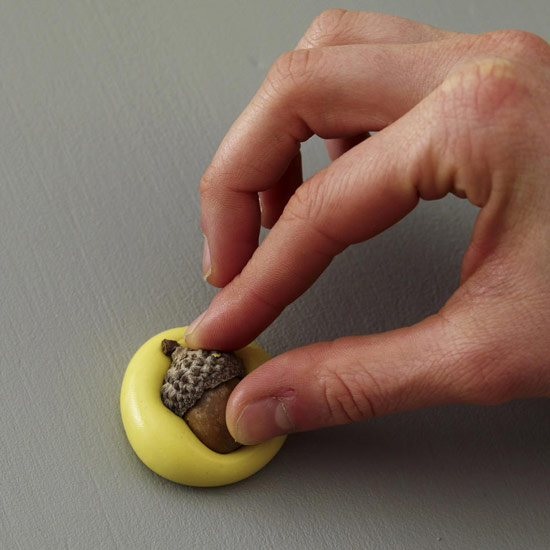 Press the acorn object halfway into the still elastic mass, let it dry and take it out again.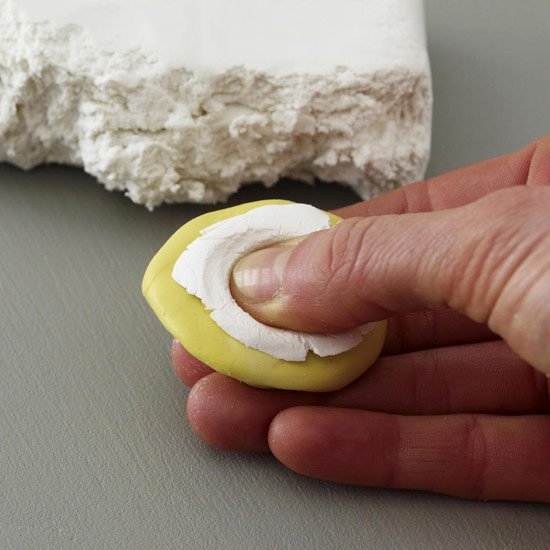 Press modeling clay into the mold and let it dry.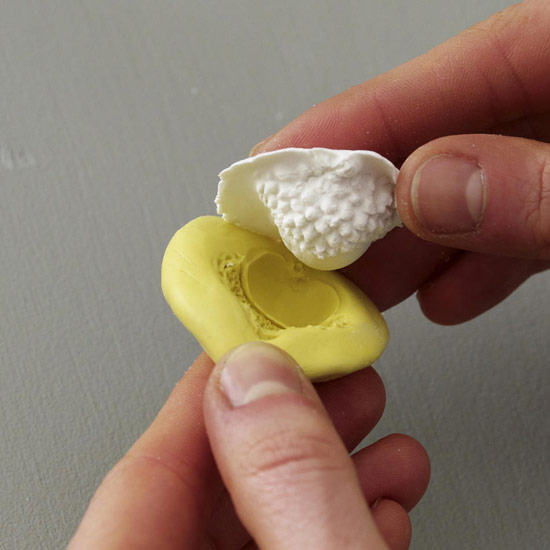 Take the modeling acorn out of the shape.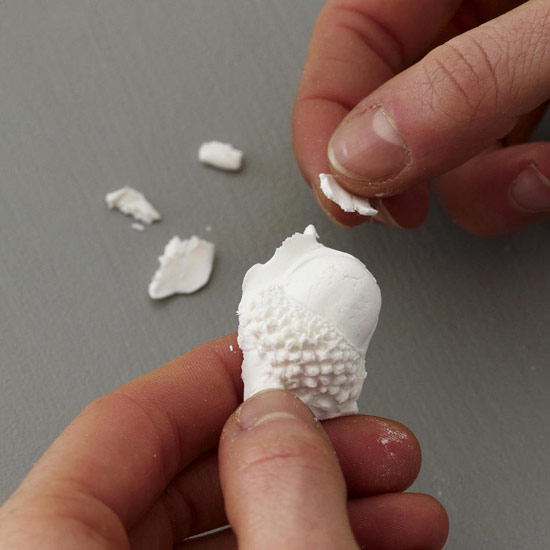 Then remove the excess of the polymer clay form carefully with your fingers.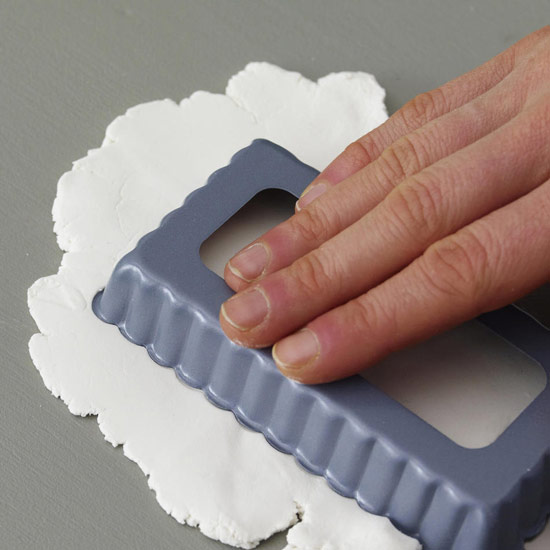 Roll out the clay like a dough and cut out different shapes using a cookie cutter or other form. On each object drill a small hole for the ribbon and allow to dry.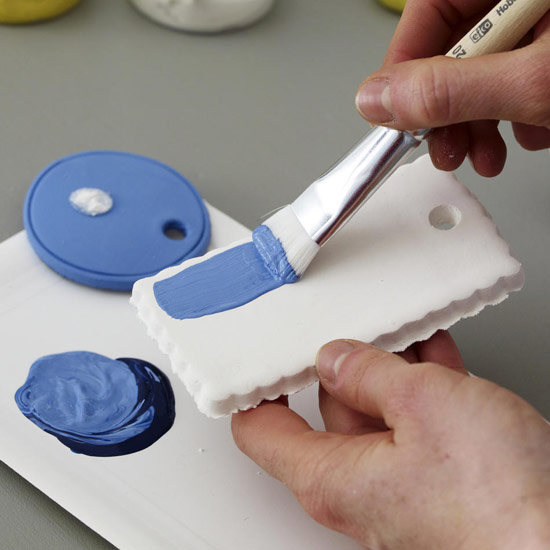 Paint the dried molds by using acrylic paint (you can also mix colours) and a paint brush.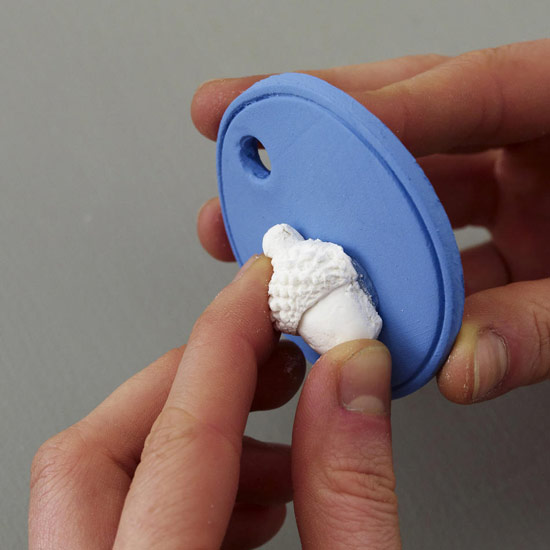 Then glue the forms to the bases.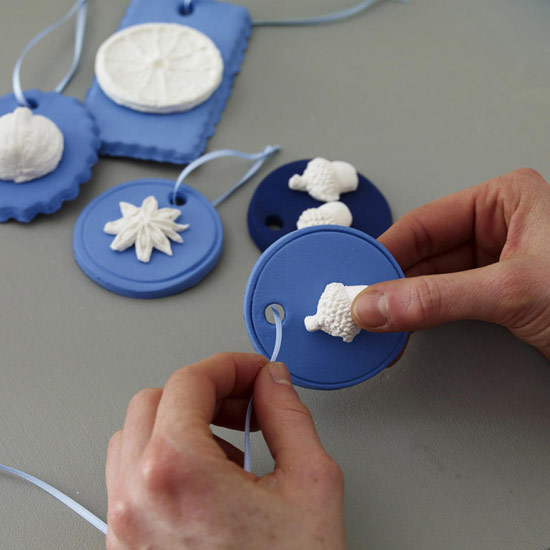 Find a matching satin ribbon and stick the end through the hole of the ornament so that you can hang them on the tree. Finally arrange all tree ornaments together with fine relief porcelain on a sideboard or windowsill.