Brightly painted clay pots can be a real highlight in any garden or floral display but clay pot people and animals are even better way to personalize your yard. It's your imagination and personal artistic skills that make your clay flower pot crafts come alive but everybody need every now and then a little bit inspiration.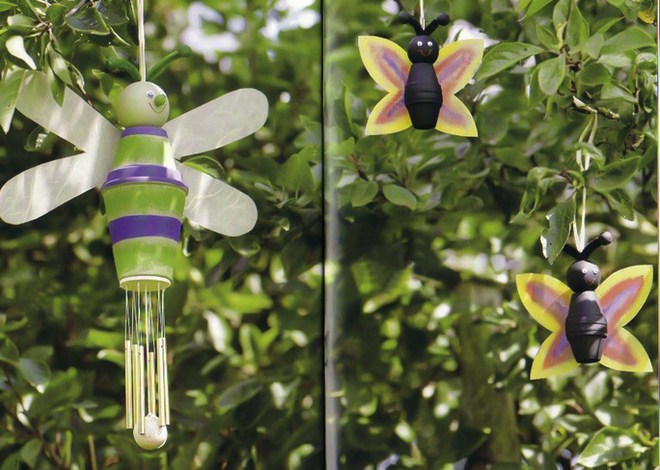 So have a look at these gorgeous ideas that you can make by yourself in a day!
Clay flower pot crafts for your garden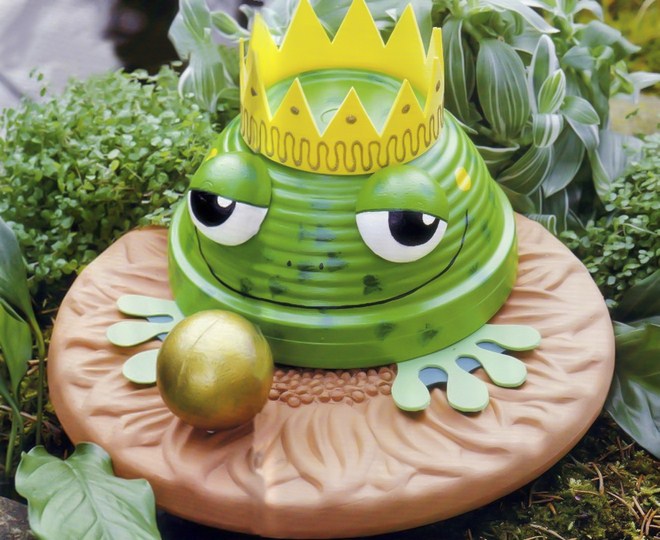 You can't meet your prince without kissing a frog, they say. Make your own Frog Prince and give him your heart
You need 1 clay bowl (17 cm in diameter), 2 styrofoam balls (5 mm, 6 mm in diameter), foam rubber sheets in yellow, light and dark green, acrylic paint, mounting adhesive, paint brush and cutter.
1. Cut the small styrofoam ball in half and glue each piece using the mounting adhesive on the clay bowl for eyes.
2. Now prime and paint the clay frog. Draw the eyes and a big smile.
3. Cut the feet from the foam rubber sheet. Pay attention to their structure – a piece of light and another one of dark green foam. Make the gold crown from the yellow sponge rubber and decorate.
4. Paint the bigger styrofoam ball in gold.
Clay flower pot crafts – Make pot-people and pot-animals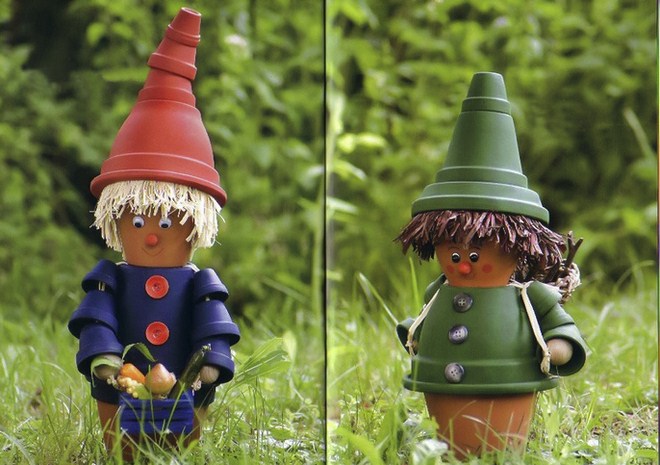 Pot people can be made in a variety of designs and configurations. Use different sizes of used and broken pots, acrylic craft paint, a small paint brush, larger craft brushes and a clear spray-on polyurethane finish to seal the paint. The clay pots are held together using nylon rope or wire. Hold the pieces firmly together by tying a knot at each end. Put an interesting plant in the pot that serves as head to resemble hair. Decorate your friend with clothing, gloves and hats.
Have a look at all these great ideas for clay flower pot crafts and choose your personal favorite! Consider what you can use for the project – raffia for hair, wooden craft balls for hands, googly eyes, pipe cleaners, feathers and much more! And most importantly – have fun!
Diy clay pot lighthouse with integrated solar garden light