You are probably wondering what kind of gift you can make for Christmas for your loved ones. This year we are offering you this lovely diy Christmas gift idea for a Christmas stocking filled with fresh flowers. This is not just a gift but also a beautiful and interesting Christmas decoration!
In fact, there is a tradition of leaving presents either under the Christmas tree or in beautiful festive Christmas stockings hanged on the mantel. These Christmas stockings have become one of the most popular symbols of the Christmas season and every year millions of children and adults prepare with care their Christmas stockings. Let's get started!
DIY Christmas gift idea – Christmas stocking filled with fresh flowers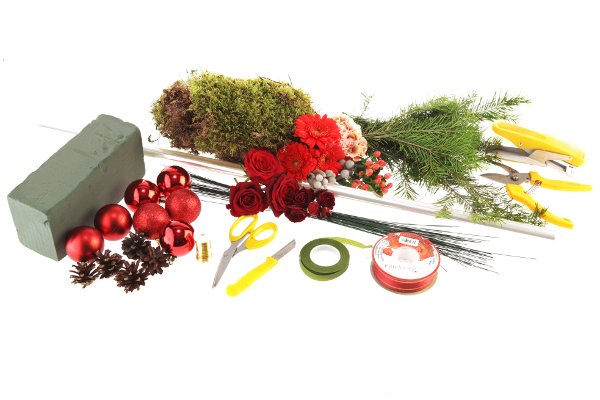 We will need two large pieces of fresh moss, fir branches, roses, gerberas, carnations, hypericum berries, pine cones, glass tree ball ornaments, floral foam, floral wire, decorative gold wire, cellophane, decorative ribbons and the following tools: knife, scissors and flower stapler.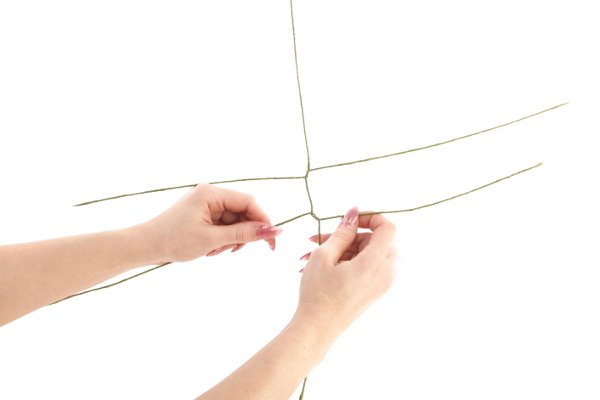 First you need to create big wire stocking and decorate it appropriately. The hardest part of this tutorial, as you can see, is the making of a wire frame for our big Christmas stocking. Braid in the middle two long pieces of wire, leave about two inches away and interweave with the third piece of wire as shown in the picture.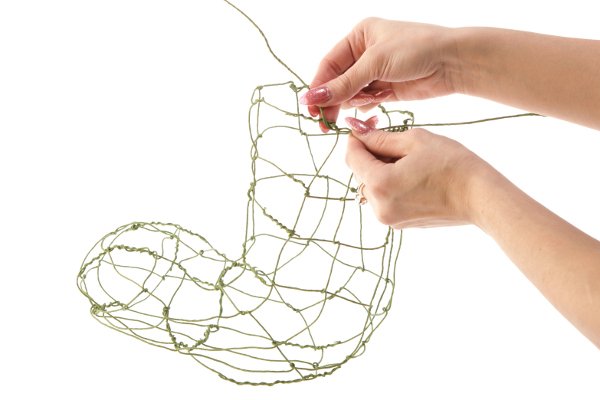 To make a successful wire frame will have to try your best and make an effort. Additionally, you can strengthen it with more pieces of wire. The most important thing is to obtain a robust construction with the required form of a stocking.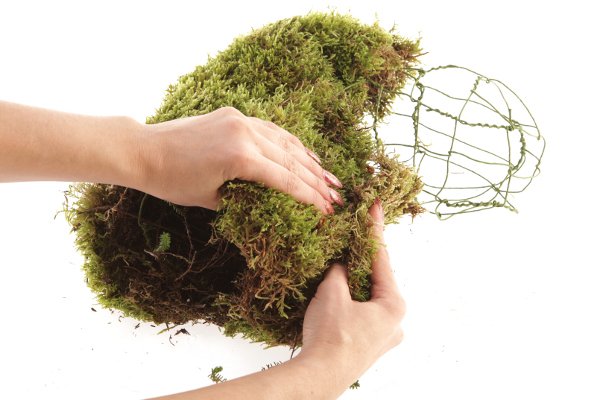 Then wrap with the moss to hide completely the wire frame. By using a decorative wire secure the  moss on the wire frame. The final result is shown in the picture.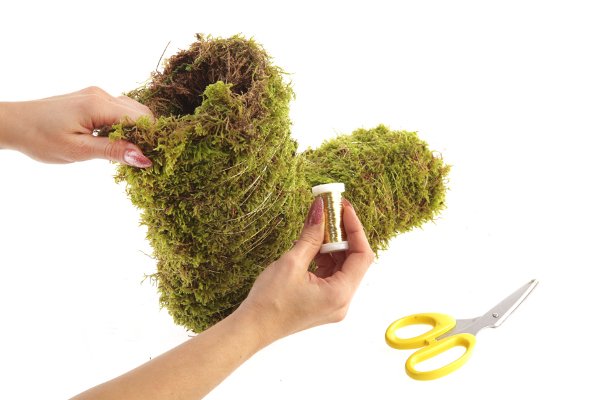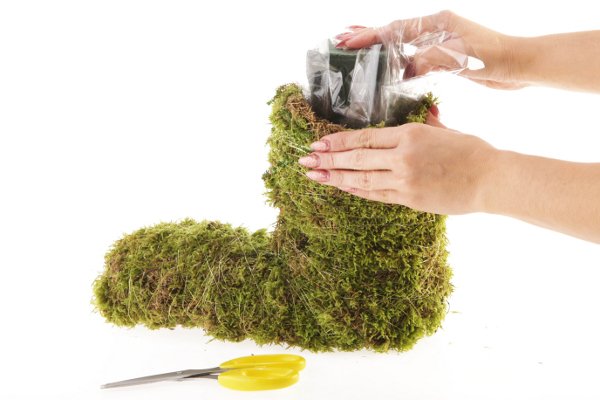 Put the floral foam in a bowl of water and wait until it sinks to the bottom. Wrap it in cellophane to prevent leaking and place it in the stocking.
How to decorate our festive Christmas stocking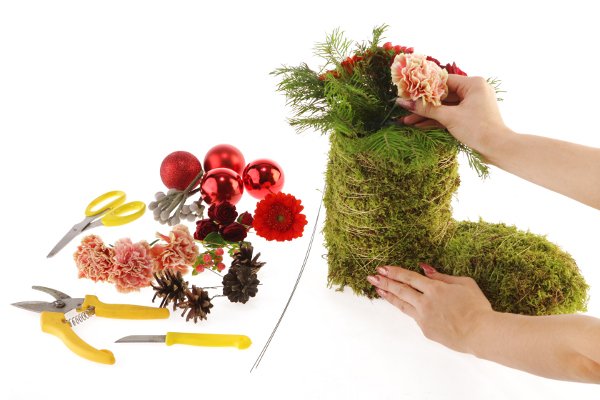 Then we have to decorate our beautiful diy Christmas gift idea. Cut the stems of the fresh flowers and stick them in the floral foam. Decorate the stocking with a red ribbon.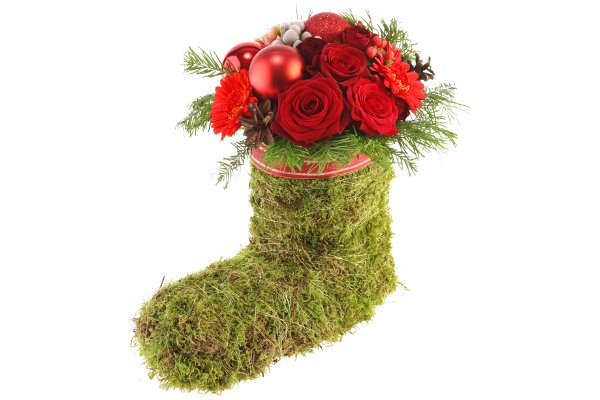 Our festive Christmas stocking is ready. Of course this one can't be used for gifts storing, but it's a wonderful gift idea and a great decoration for your home.
Create handmade things and bring joy to your family and friends!