Christmas is coming and many of you probably already looking for great ideas or projects for handmade gifts for Christmas.
Allow me to offer handmade craft idea DIY Christmas Topiary trees.
To do this you will need the following materials:
piece of cord / thick / – 20-25 cm
different colors art paper
two small pieces of Styrofoam
rope , a blue
thin wire – 20-25 cm
small bell
small foam ball ornaments
artificial flowers
beads, candy , buttons , flowers, crystals , etc.
lace
ribbon
hot glue gun
glue
stickers
scissors
DIY Christmas trees – step by step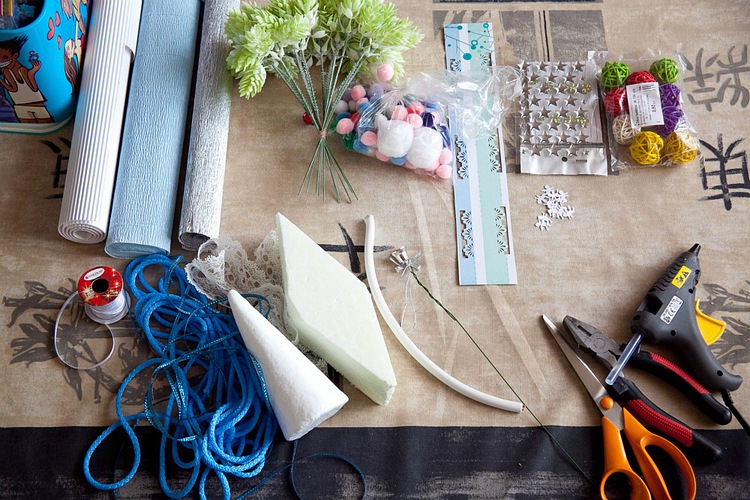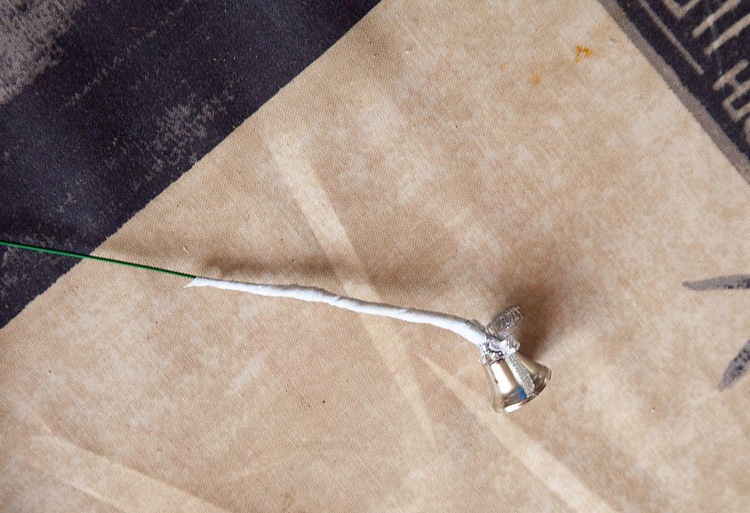 Attach the bell to the thin wire and wrap with craft paper.
Wrap the rope tightly around the styrofoam cone using the hot glue gun.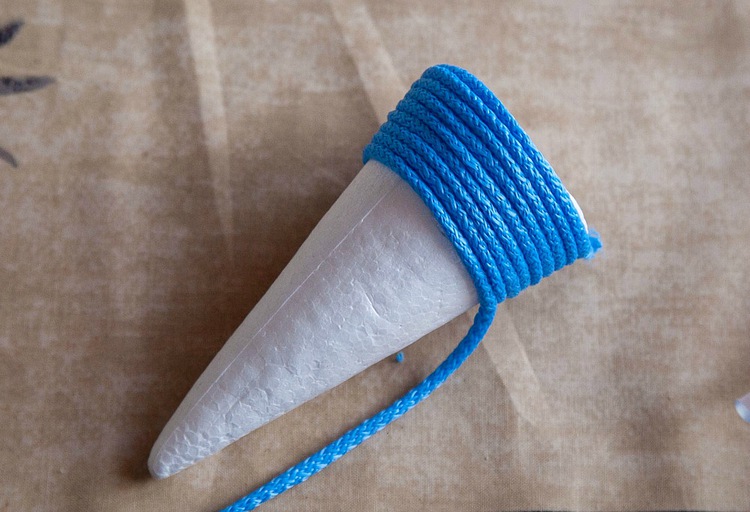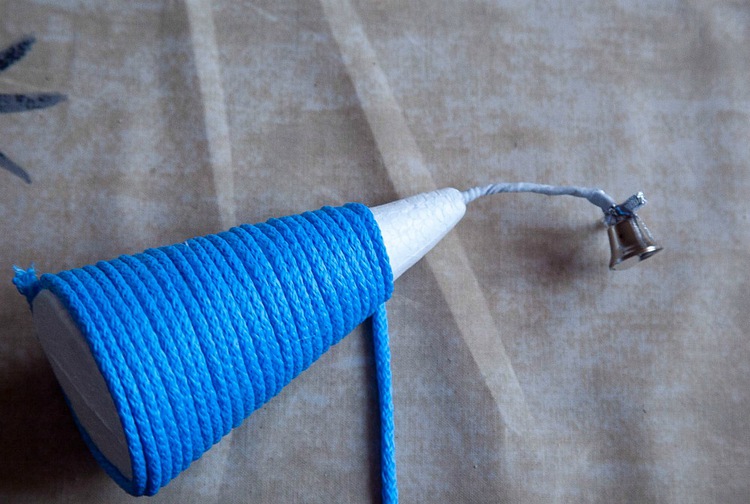 Secure the bell at the top of the styrofoam cone.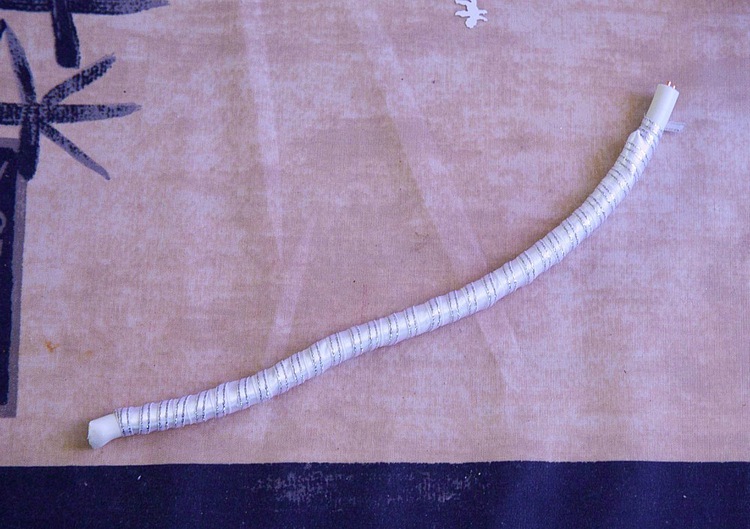 Use colorful ribbon to wrap the thick piece of cable.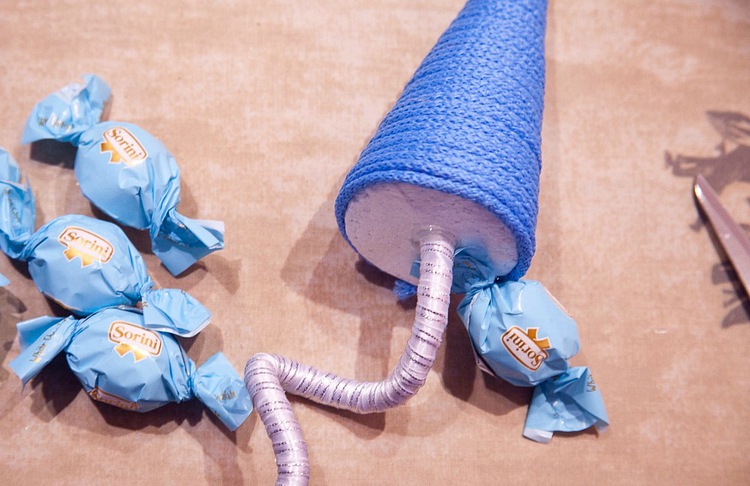 Attach the cable on the base of the styrofoam cone using the hot glue gun. Then attach the candy in the same way.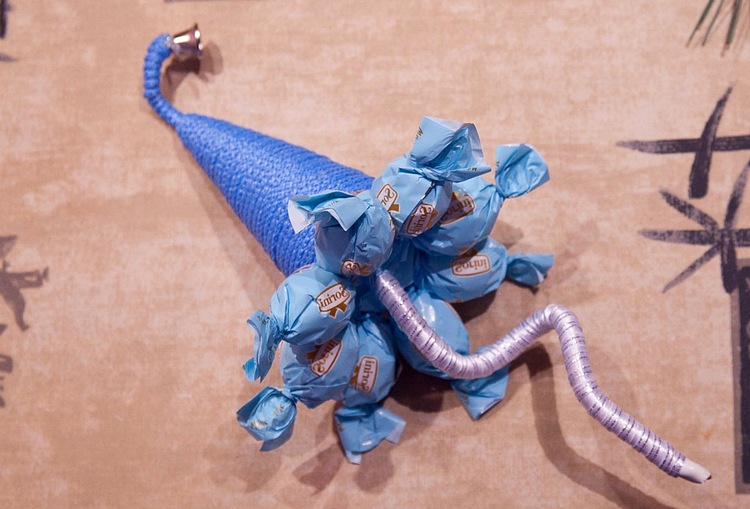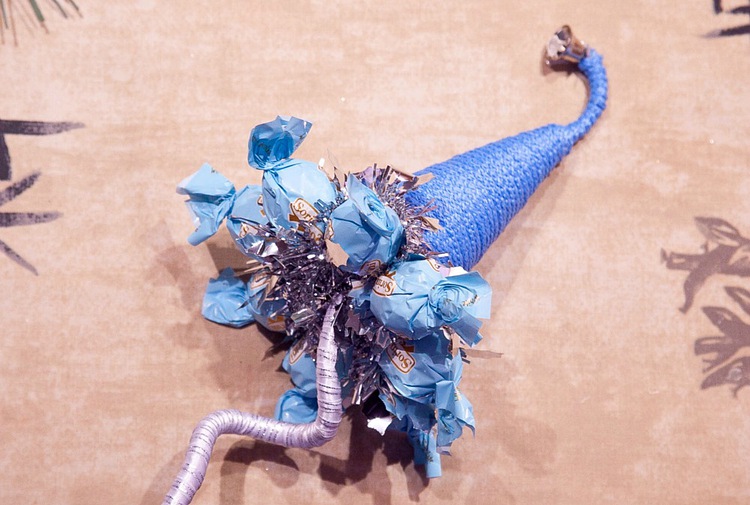 Use a craft paper or small piece of garland to decorate around the candy.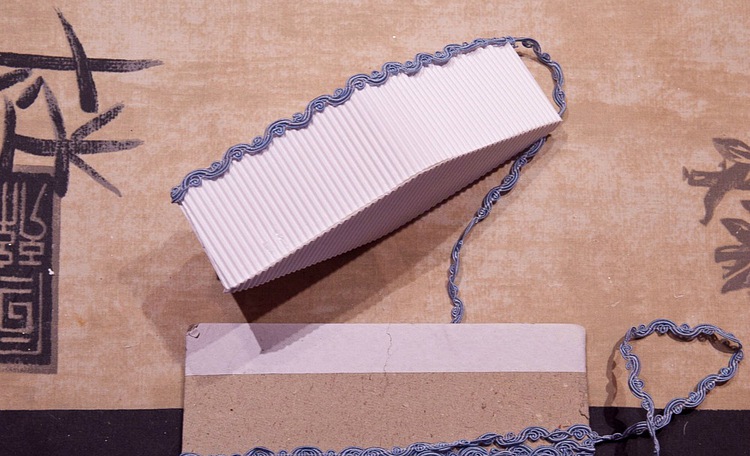 Cut a piece of styrofoam in a form such as shown in the picture and cover it with paper, of course you can use another form. Cover the edges with lace of your choice.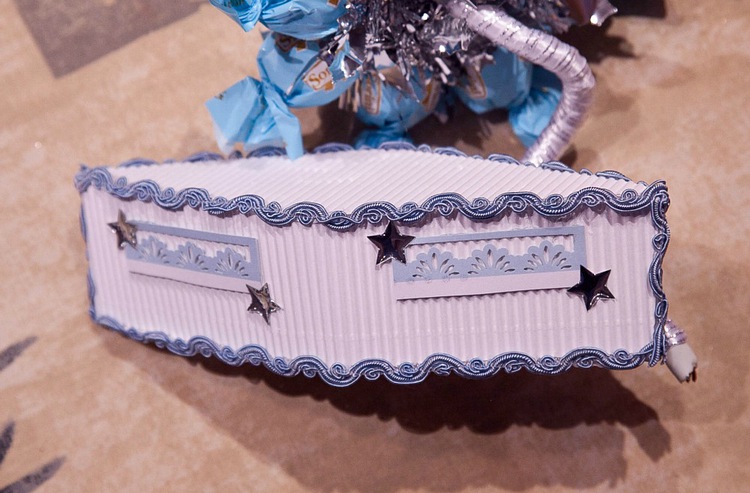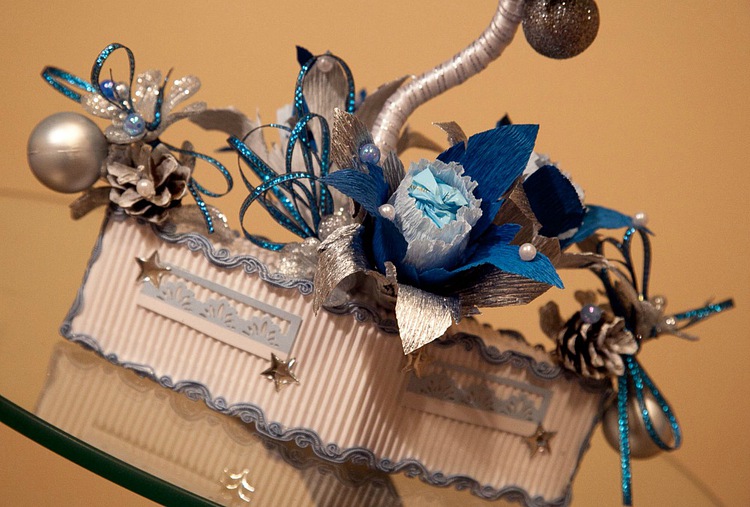 Use a variety of beads, candy, buttons, flowers, rhinestones to give a spectacular form to your little gem.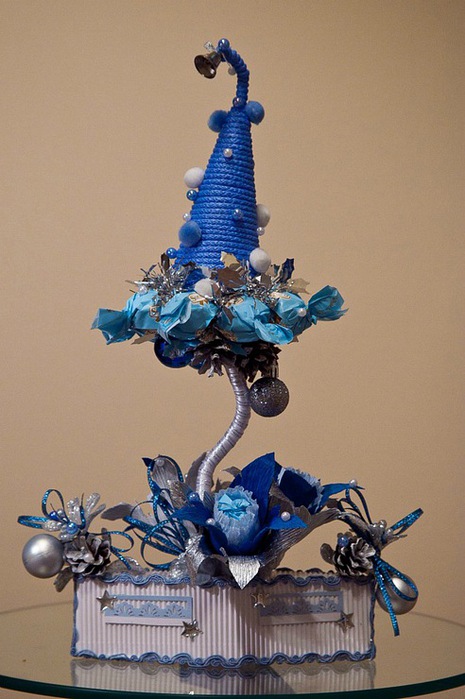 Your DIY Christmas topiary tree is done.
DIY Christmas topiary trees – different ways to decorate