Valentine's Day is awesome! Especially when you have someone to share all the fun with.
Me and my boyfriend have been together for a long time now, but giving the right gift never gets easier.
Luckily, you can never go wrong with a highly personalised gift. These little Valentine bottles in a homemade rack are really easy and look super cool!
Step 1: What you need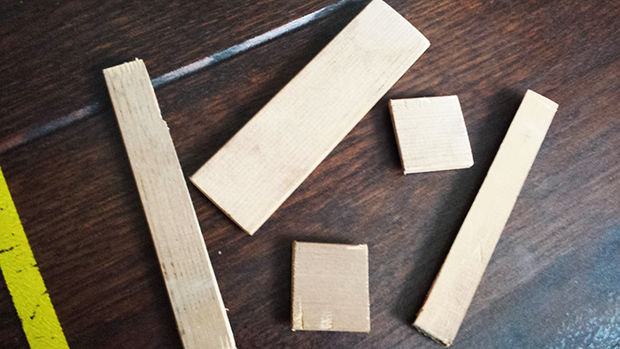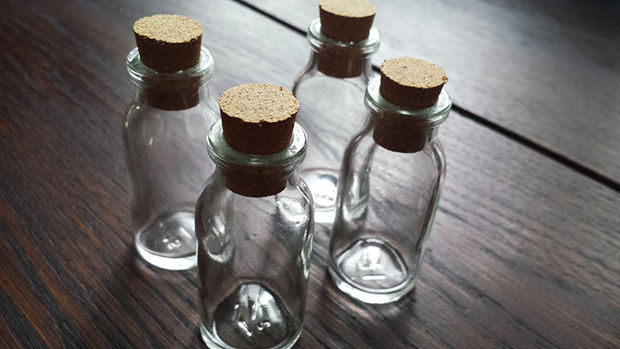 The rack
I'm not a woodworker, so excuse me if it's not very crafty. It looks worn and vintage though!
– Bottom: 13cm long x 3,5 cm wide x 4mm thick
– Sides: 3cm long x 3,5 cm wide x 4mm thick (two of 'em!)
– Front and back: 13 cm long x 1,75cm wide x 4mm thick (again, two!)
– Glue suitable for wood
– Paint in whatever color you like
Bottles
– 4 glass jars with cork. Mine are 25mm x 58mm.
– Filling: mine contain a picture on a thread, confetti hearts and clovers, candy fimo canes and a little rolled up message
Personalize them, so pick whatever you think is suitable for your love! Everyone is different.
Step 2: Making the rack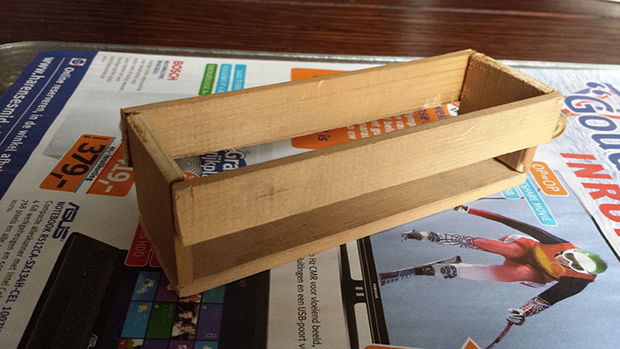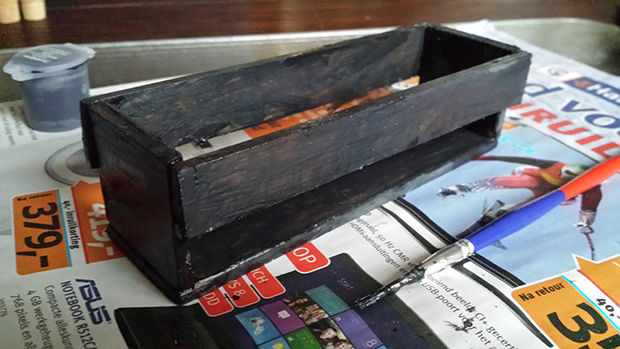 Again, I'm not a woodworker, but somehow I managed to saw the wood into the right shapes and sizes. Whatever works for you. When you have all the pieces, you can stick them together. Place the sides on the long ends of the bottom. Now stick the front and back to the sides as shown on the pictures. Let it dry. Now paint the rack in whatever color you like. I used a dark grey I had somewhere. I didn't do a very tidy job 'cause I wanted to give it a vintage feel.
Step 3: Filling the bottles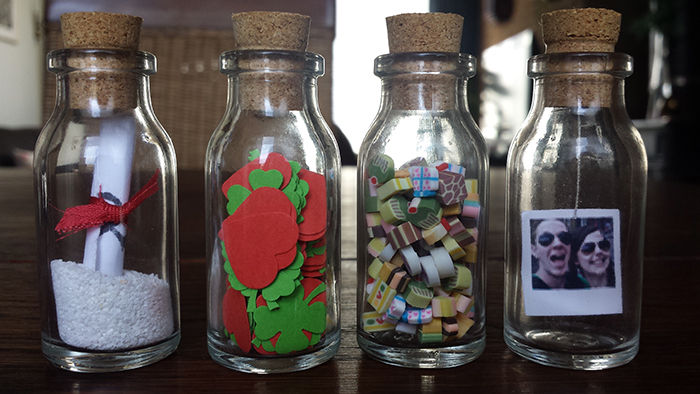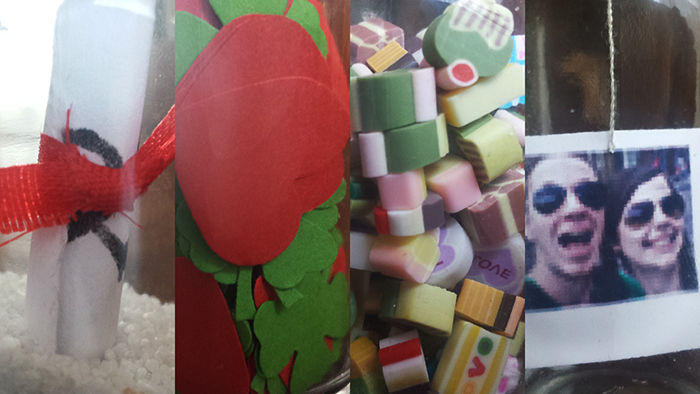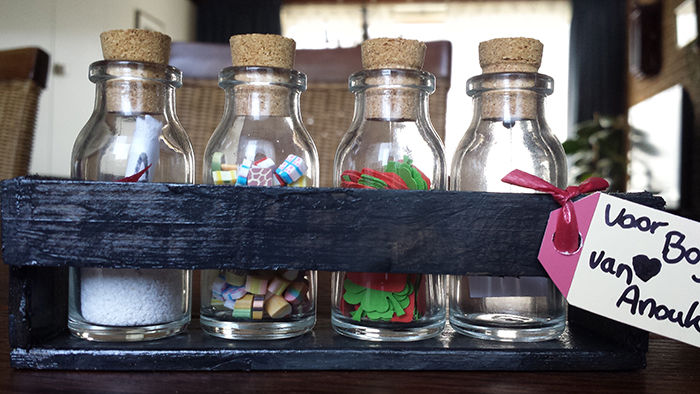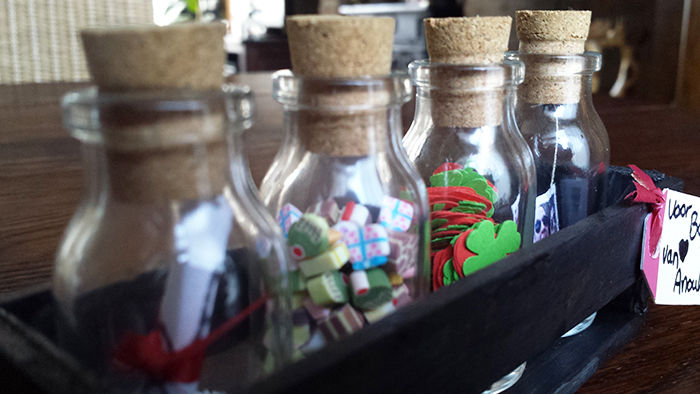 Aren't these bottles cute? You can buy them at an arts and crafts store, but I got them from someone who had them lying around in the attic. Lucky me! Thinking of something to fill them wasn't very easy, but I came up with this for my boyfriend:
– A little Polaroid picture of us. My boyfriend collects Polaroid camera's and I wanted to use a picture of us.
I printed out a 2cm x 2cm picture of us on photopaper. First put a thread through a needle and the needle through the top of the picture. You have to be gentle, but you can apply a little pressure because it's photopaper. Now tie a knot in the thread at the back of the picture so it doesn;t slip out. Take a pinhead and tie the other end around it. Cut off any excess thread. Now cut the pinhead in half and stick it in the bottom of the cork. Gently push the picture into the bottle. If it folds a little, just push it back with tweezers. Stick the cork in the bottle and voila, a little floating picture in a bottle! Cuuuuute.
– Confetti hearts and clovers. This is a little cheesy, but I love him very much and I want to smother him in it, so I decided to fill one up with hearts. I also added some clovers, because he found me a four-leaf clover not once, but twice! I made them myself with a heart and clover punch and some red and green paper.
– Candy fimo canes. My boyfriend has an enormous sweet tooth, so this fits him just right. Only thing is that he can't eat them! Mahahaha. I bought them online and sliced them into small pieces.
– Message in a bottle. This one is also cheesy, but hey, you can't work around it. Write a personal message on a small piece of paper and wrap a pretty ribbon around it. Put a little bit of white sand in the bottle and stick the paper in there.
Put all the bottles in the rack, add a little tag and you have the perfect personalised Valentine's day gift. Very easy and super cute! Last but not least, a shout out to my lovely boyfriend. He was the one who introduced me to Instructables. 🙂