For Valentine's Day or any day, make the mornings (or evening) extra special by preparing a fun breakfast your family will love.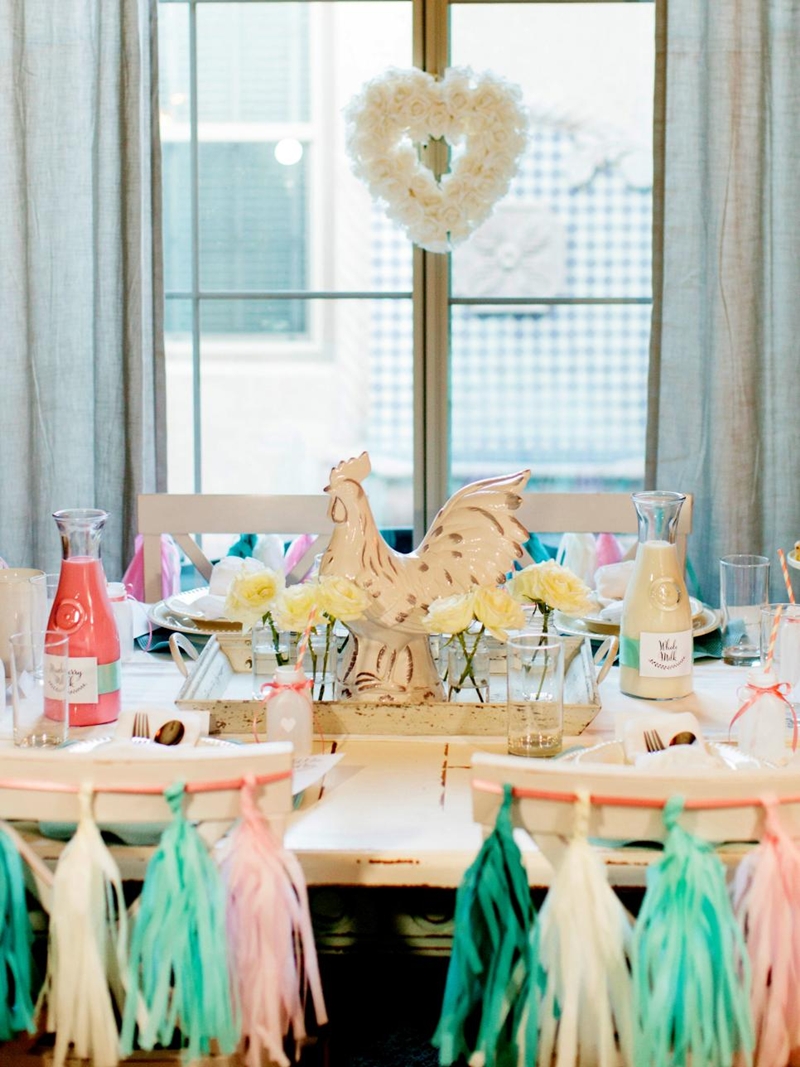 Set the Table
Surprise your family with a special breakfast on Valentine's Day! Use our delicious recipes, tips and ideas to easily create a few special details.
Simple Place Settings
Look around your home, and use what you already have for setting the table. Pretty placemats, white plates and everyday cutlery work great for this family breakfast. Small vases filled with roses from the garden are sweet and simple on a tray.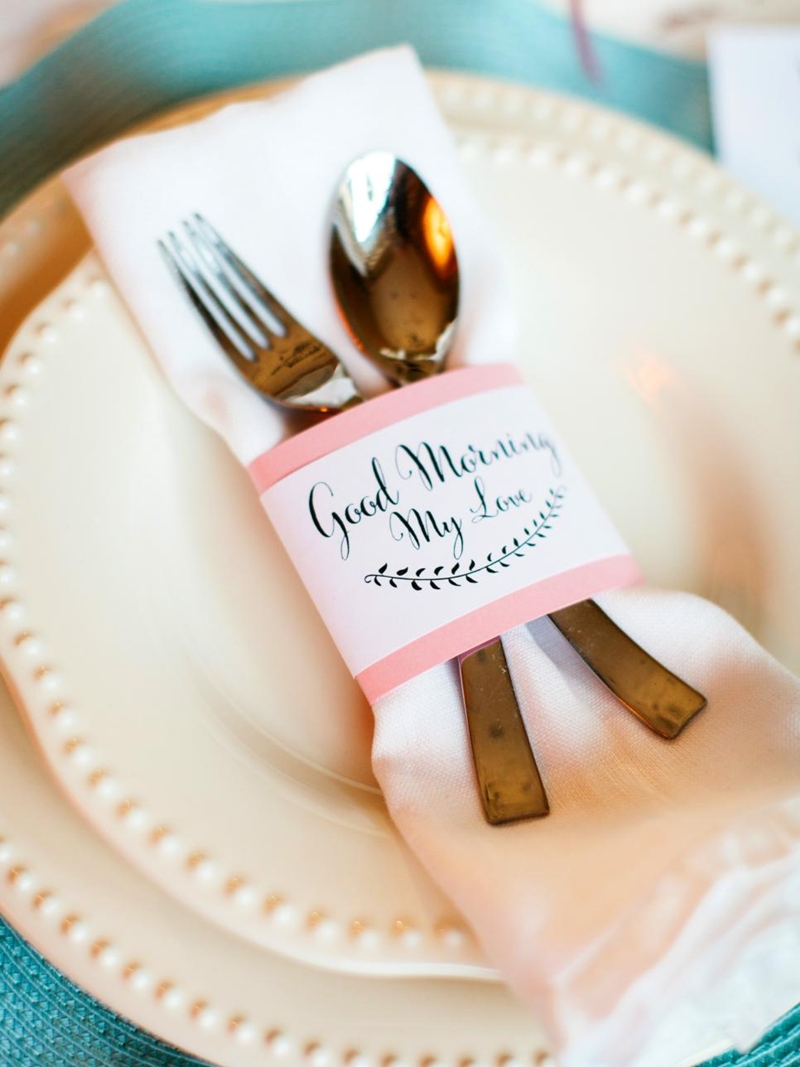 Wrap It Up
Use this easy idea to create a sweet napkin and cutlery wrap. Download our printable design that reads "Good Morning My Love". Trim and layer the design on a sheet of colored cardstock cut about a half inch wider than the printable. Use double-sided tape to secure the printable design to the colored cardstock. Then wrap around a napkin and secure at the back with a piece of tape. Slide cutlery under the paper napkin wrap to complete a perfect and simple place setting.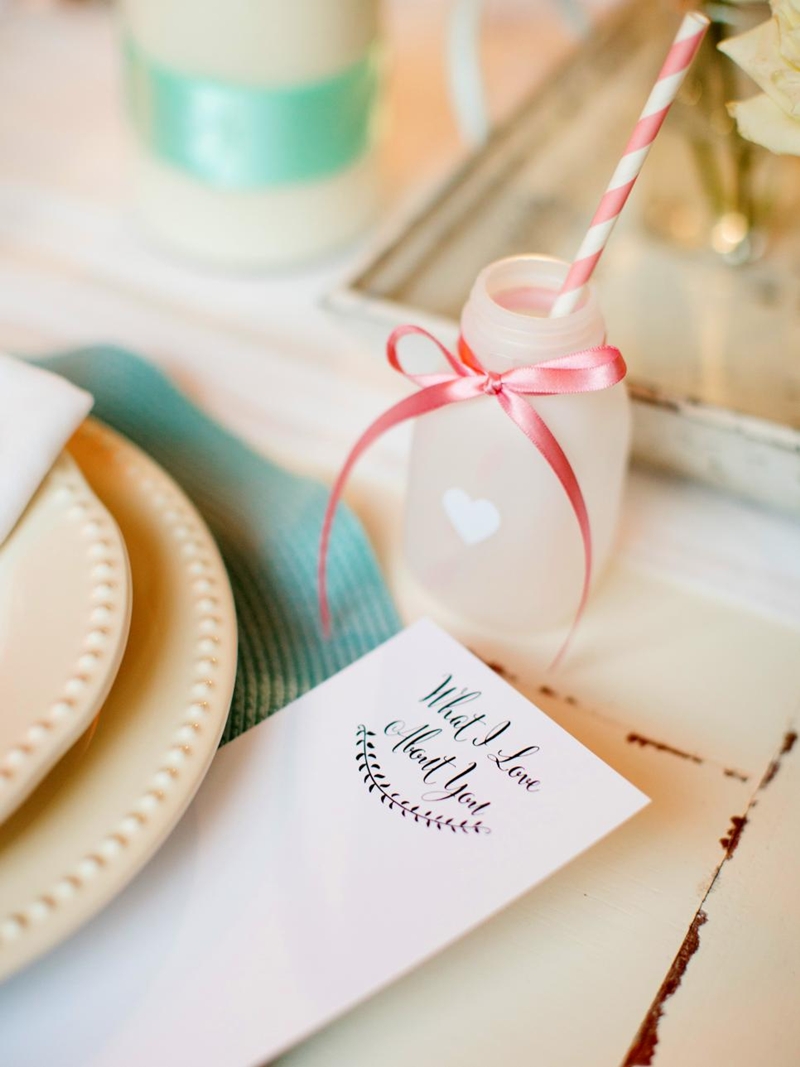 What I Love About You
Easily create sweet love notes for your family members. Download, print and trim ourprintable "What I Love About You" design. Fill out cards before breakfast, or have each family member write notes to each during breakfast.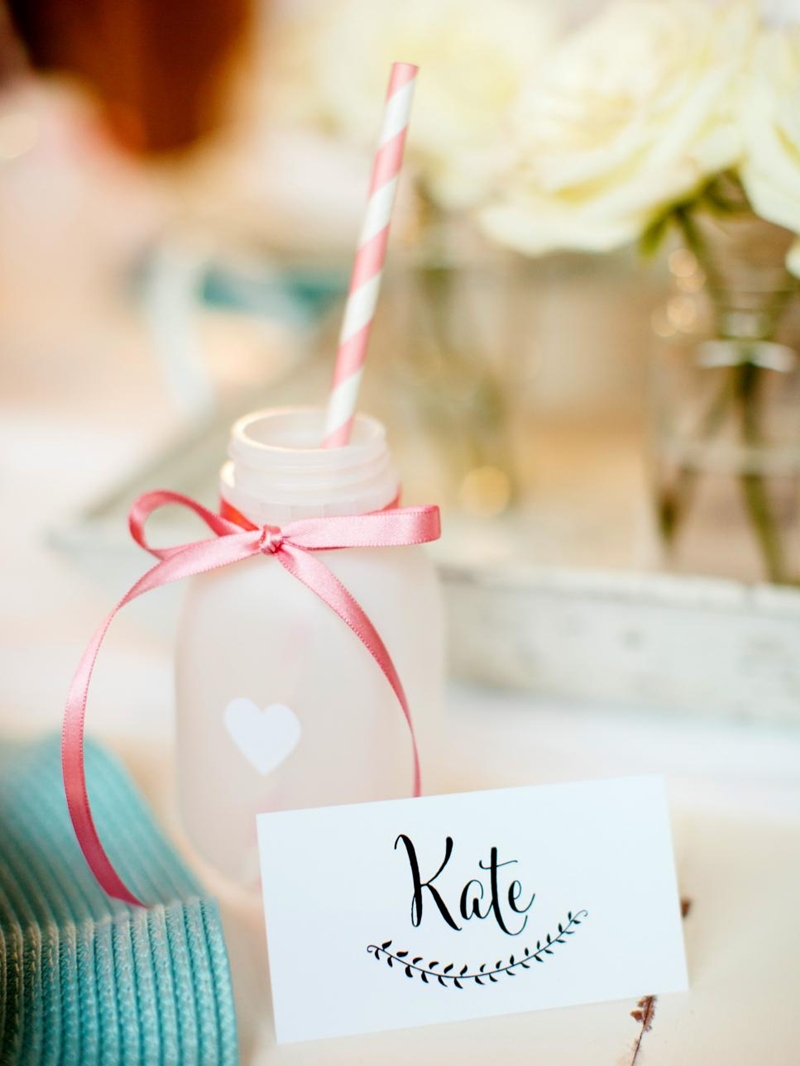 Have a Seat
A simple place card with the name of each family member is the perfect way to invite the whole family to this festive breakfast. Your children will feel how special it is when they see their names right on the table! Download Printable Design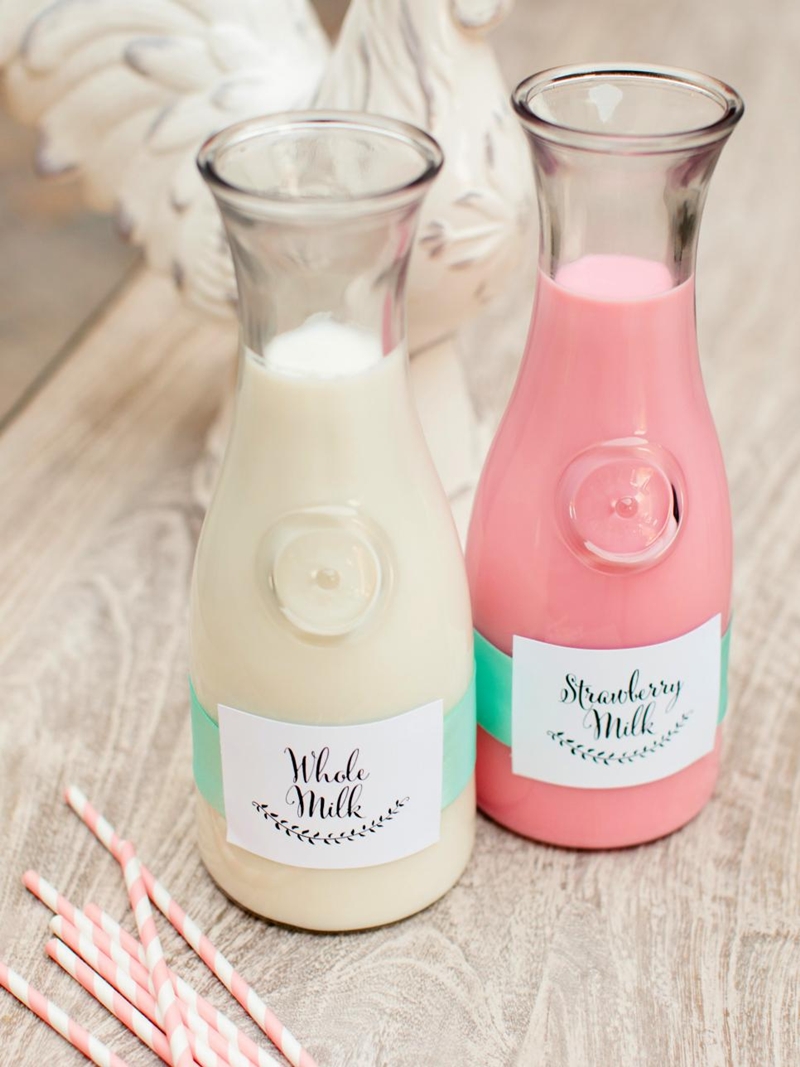 Serve It Pretty
It's always nice to know what you're pouring when serving or requesting a beverage. Use classic glass carafes, embellished with a beautiful ribbon and label, to serve your breakfast beverage choices. The clear container is not only pretty but it also makes it easy to see exactly what's inside. Download Printable Design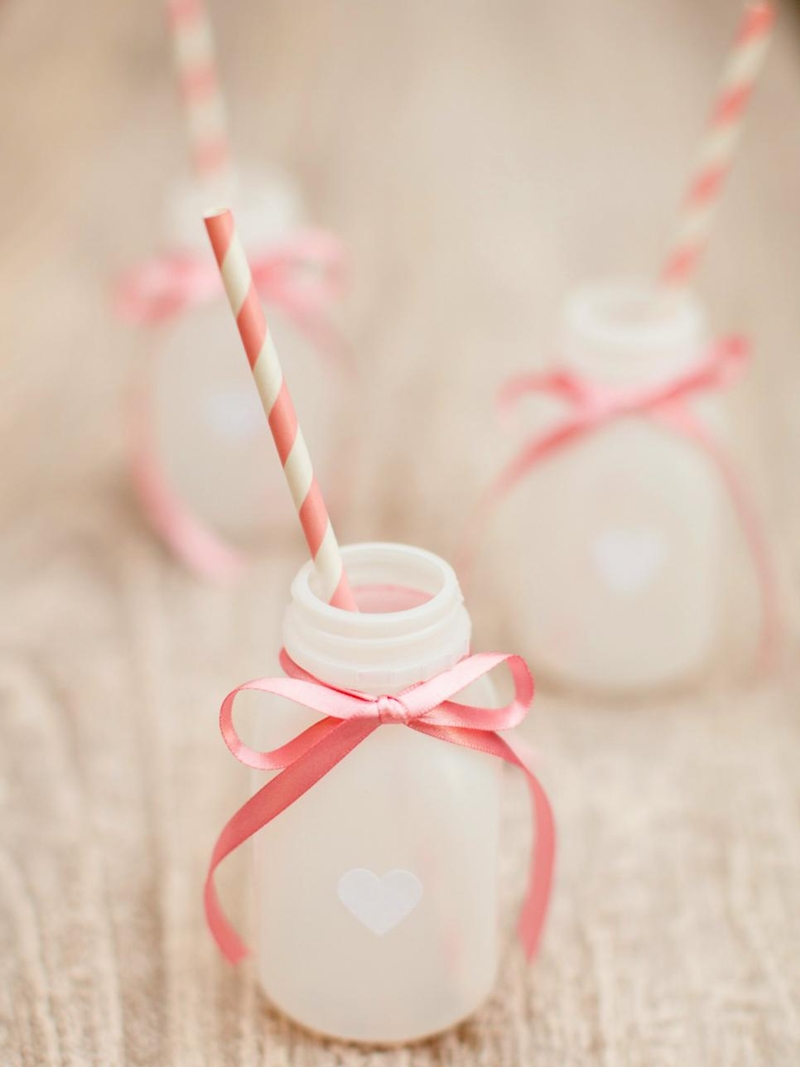 Mini Milk for the Kids
Small plastic milk bottles are the perfect size for little hands. Serve your kid's drinks in these, complete with a fun striped straw and heart sticker (bottles, straws and stickers available at shoptomkat.com).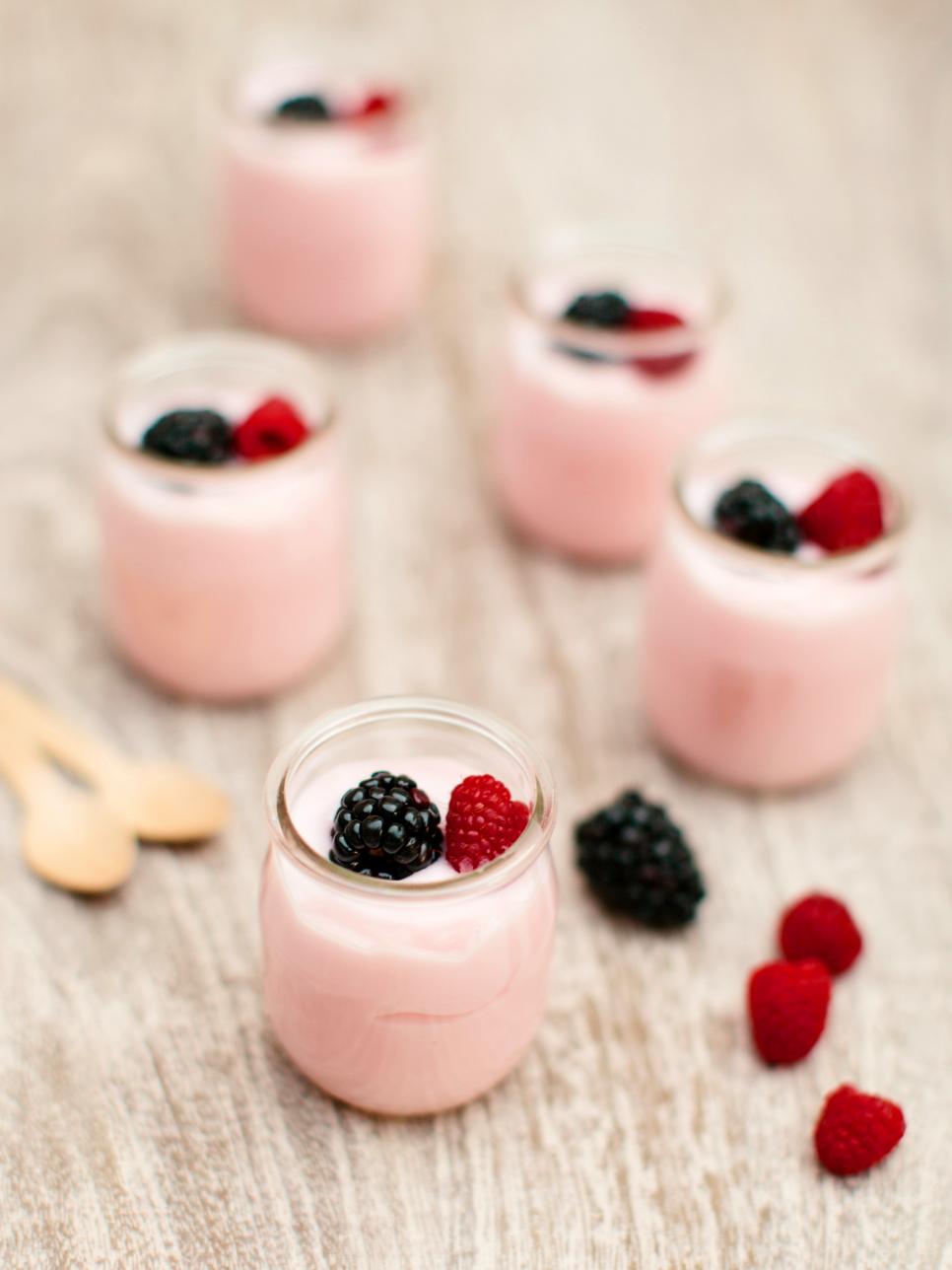 Small Servings
Mini jars with a small spoon are ideal for serving yogurt. Pink strawberry yogurt is perfect for a Valentine's Day celebration. Top with fresh berries for style and taste (jars and spoons available at shoptomkat.com).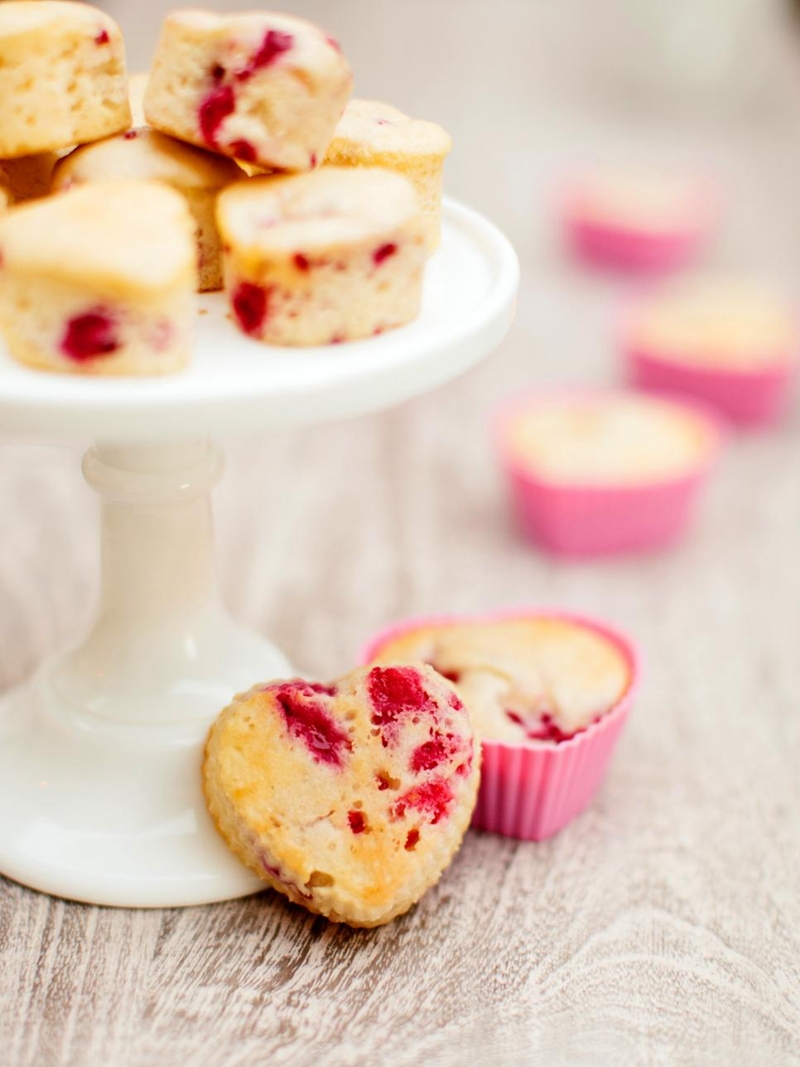 Fresh Raspberry Muffins
Bake this delicious muffin recipe in mini heart-shaped silicone baking cups to create the fun heart shape! Piled high on a pretty cake stand, your family won't be able to resist (muffin baking cups available at shoptomkat.com). View Recipe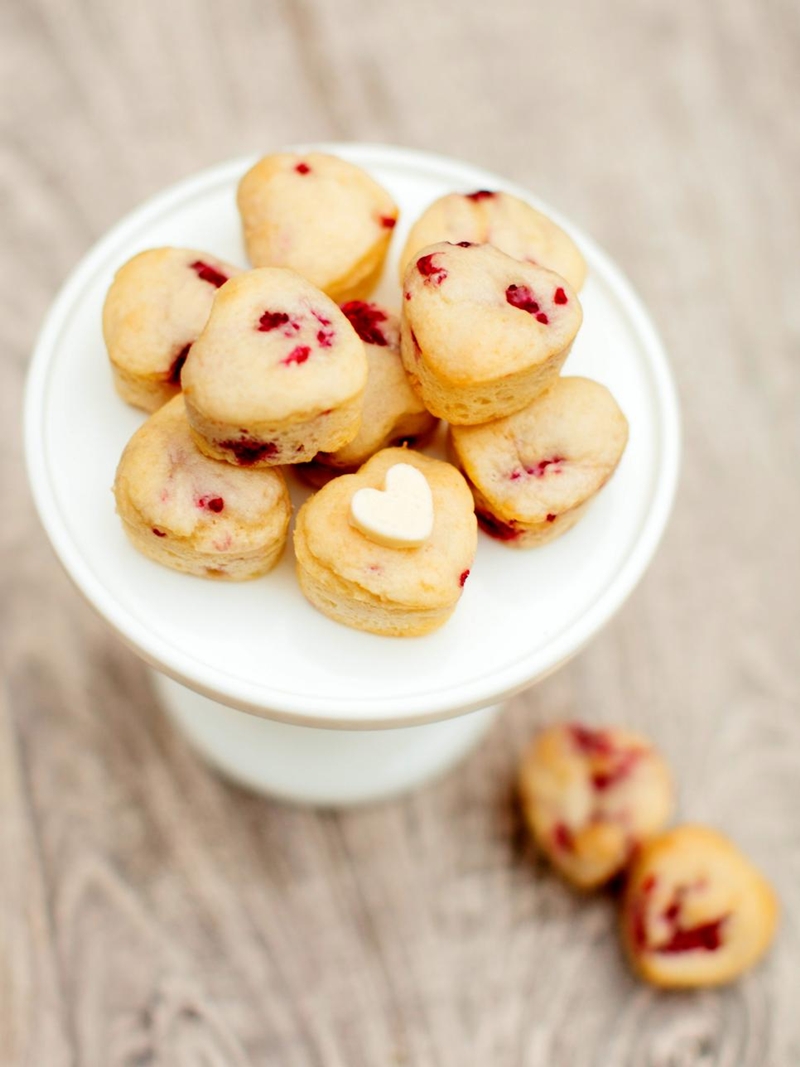 Butter Me Up
Use a tiny heart cookie cutter to make butter pats in the shape of hearts – absolutely perfect for Valentine's Day!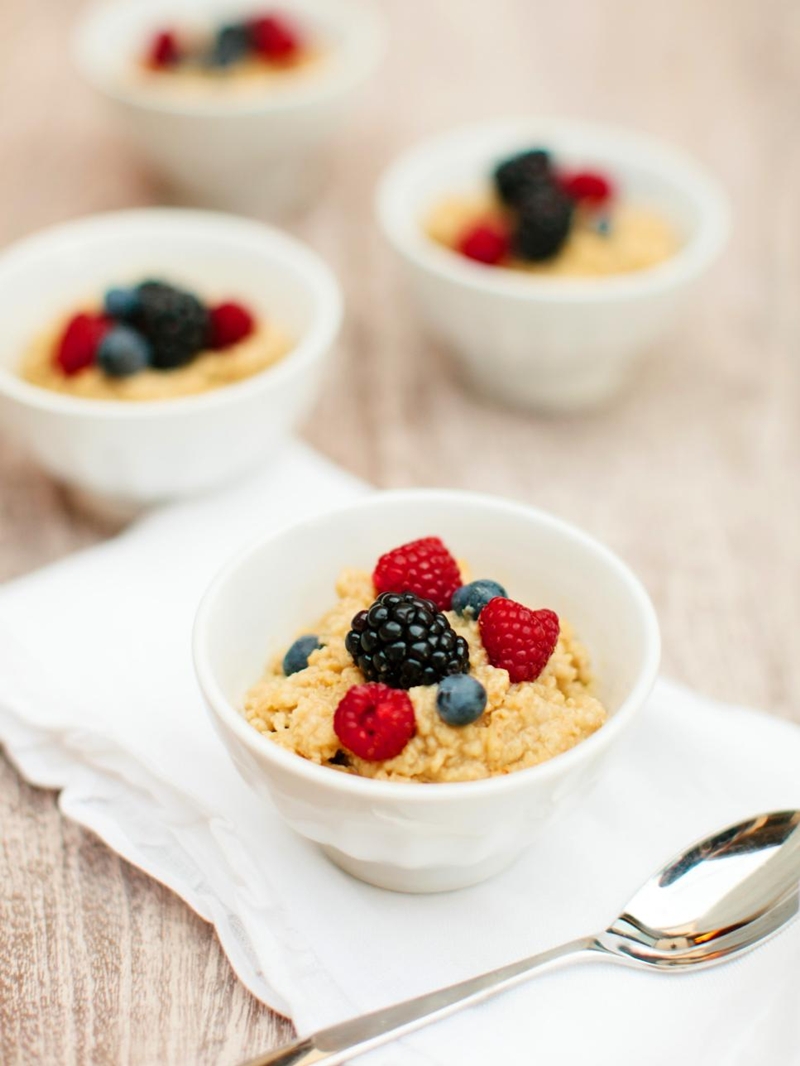 Fresh Berry Oatmeal
Complete your breakfast menu using your favorite oatmeal recipe. Get a head start the night before by adding some steal cut oats and water to a crock pot, add a pinch of salt and you have the perfect oatmeal in the morning! Top with bright, fresh berries for added taste and pops of color!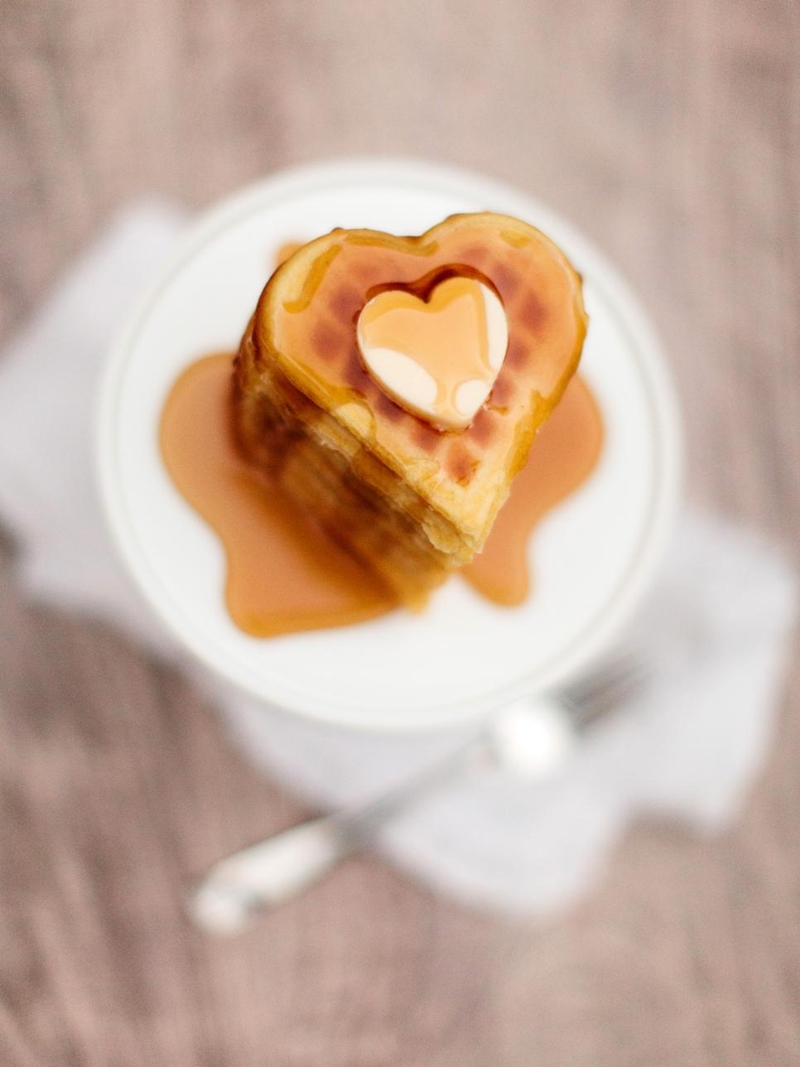 Fluffy Homemade Waffles
Using a heart-shaped waffle iron, these fun and festive waffles are sure to put a smile on everyone's face! Even if you don't have a heart-shaped waffle iron, this waffle recipeworks beautifully with any iron. Don't forget to add heart-shaped butter and top with maple syrup! View Recipe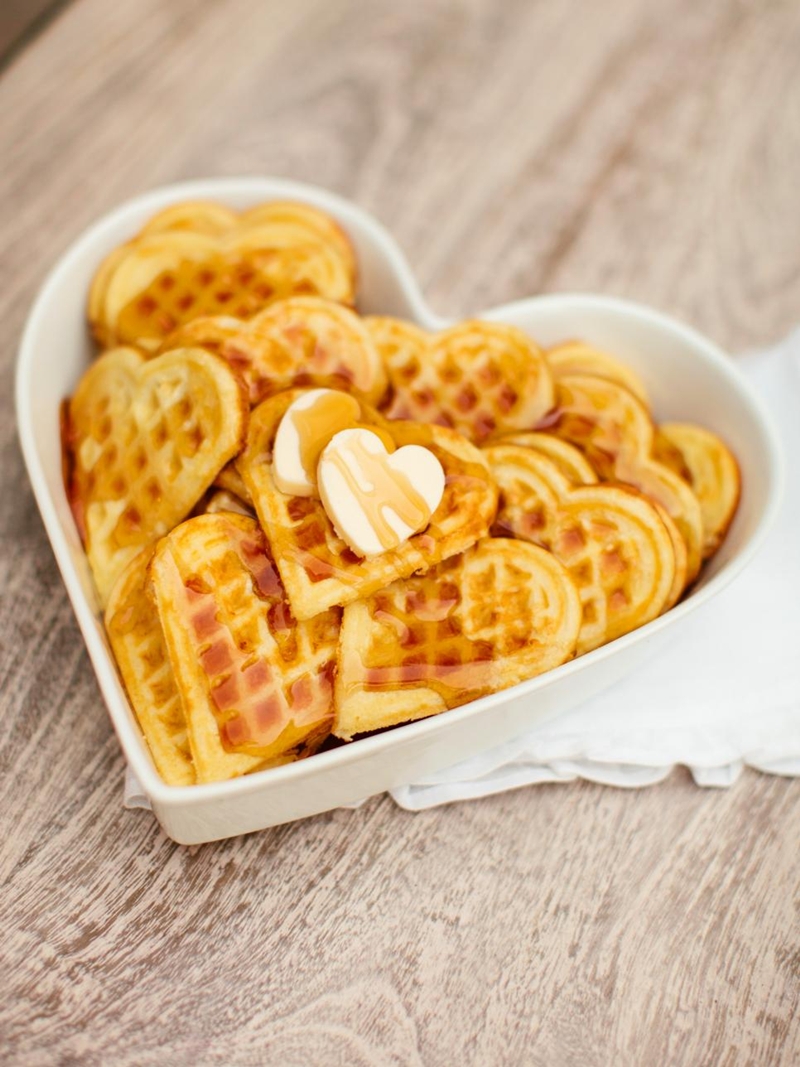 Served With Love
Any nice serving platters and dishes you have will make this breakfast extra special. However, fun heart platters can be used to serve your dishes and will add the perfect Valentine's Day touch to your table!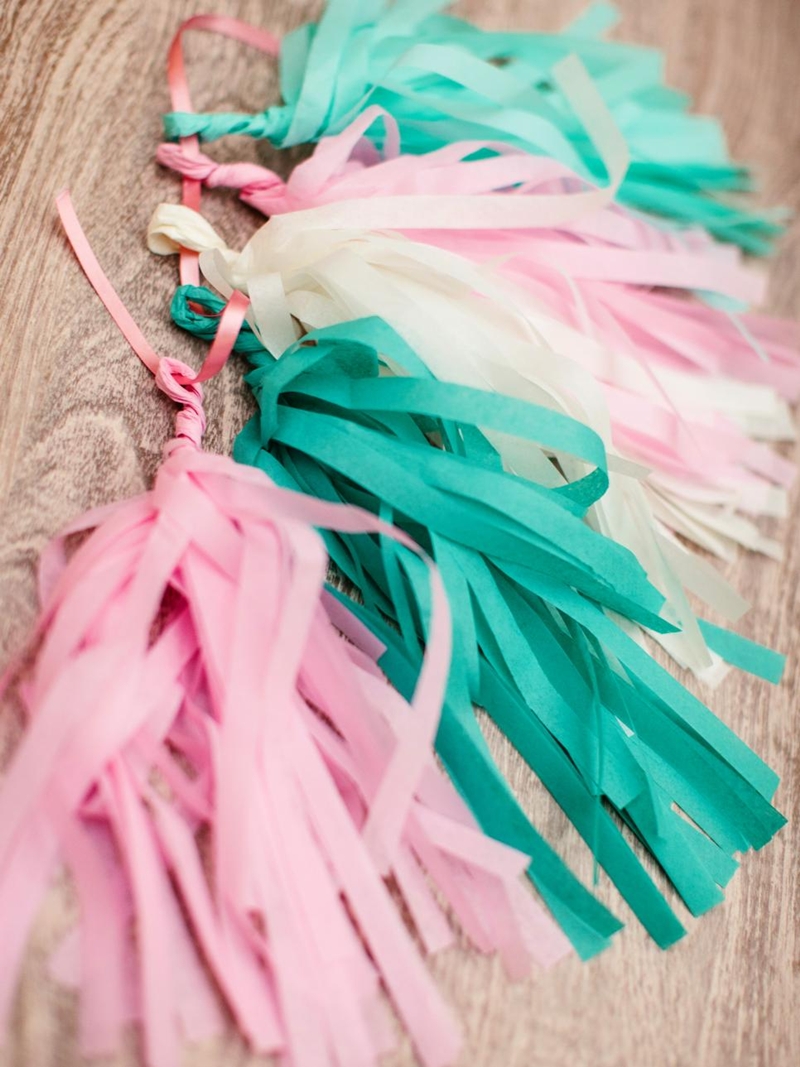 A Dressed Up Chair
Add a little pizzazz to your kitchen table by creating festive chair decorations. Thesetissue paper tassels are so easy to make, and they dress up the chairbacks beautifully!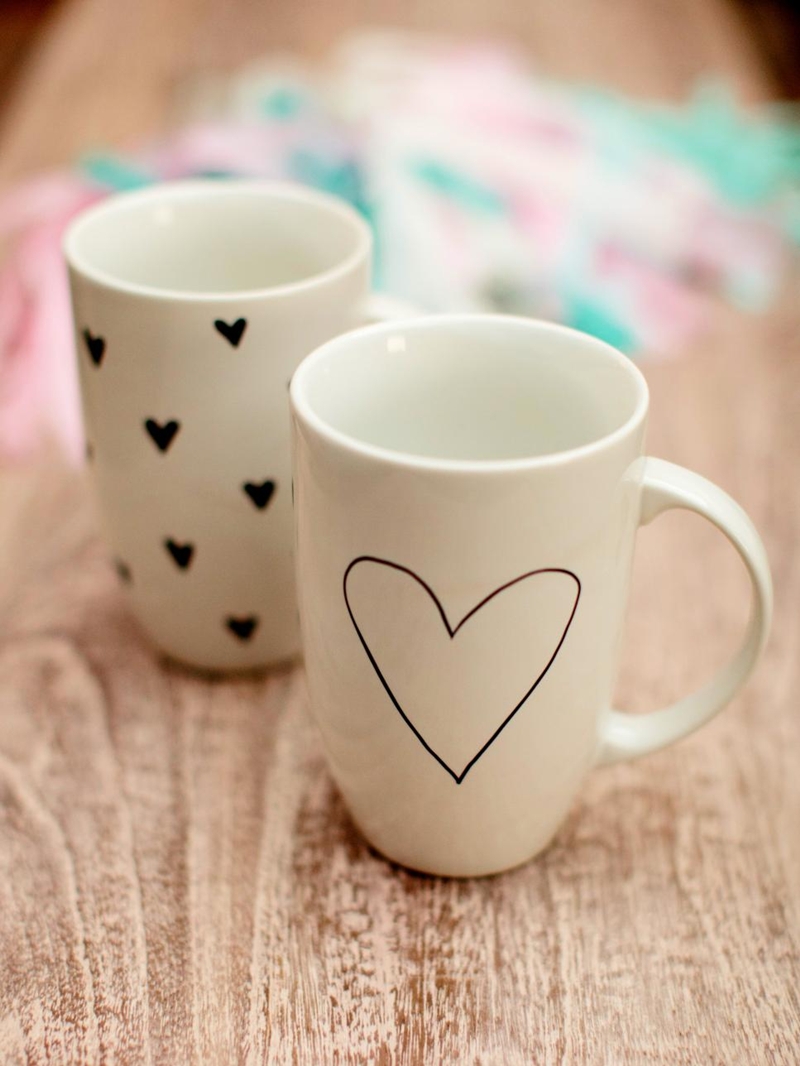 Hand-Drawn Mugs
Plain white coffee mugs are so fun to decorate just by drawing on them with a permanent ceramic marker! The kids will love making designs on the mugs to give to parents, teachers or grandparents! Make them in advance, and Mom and Dad can use them for the Valentine's breakfast.
Pretty Printables
Download our printable designs to make your own napkin wraps, labels and notes for the perfect finishing touches for your Valentine's Day breakfast!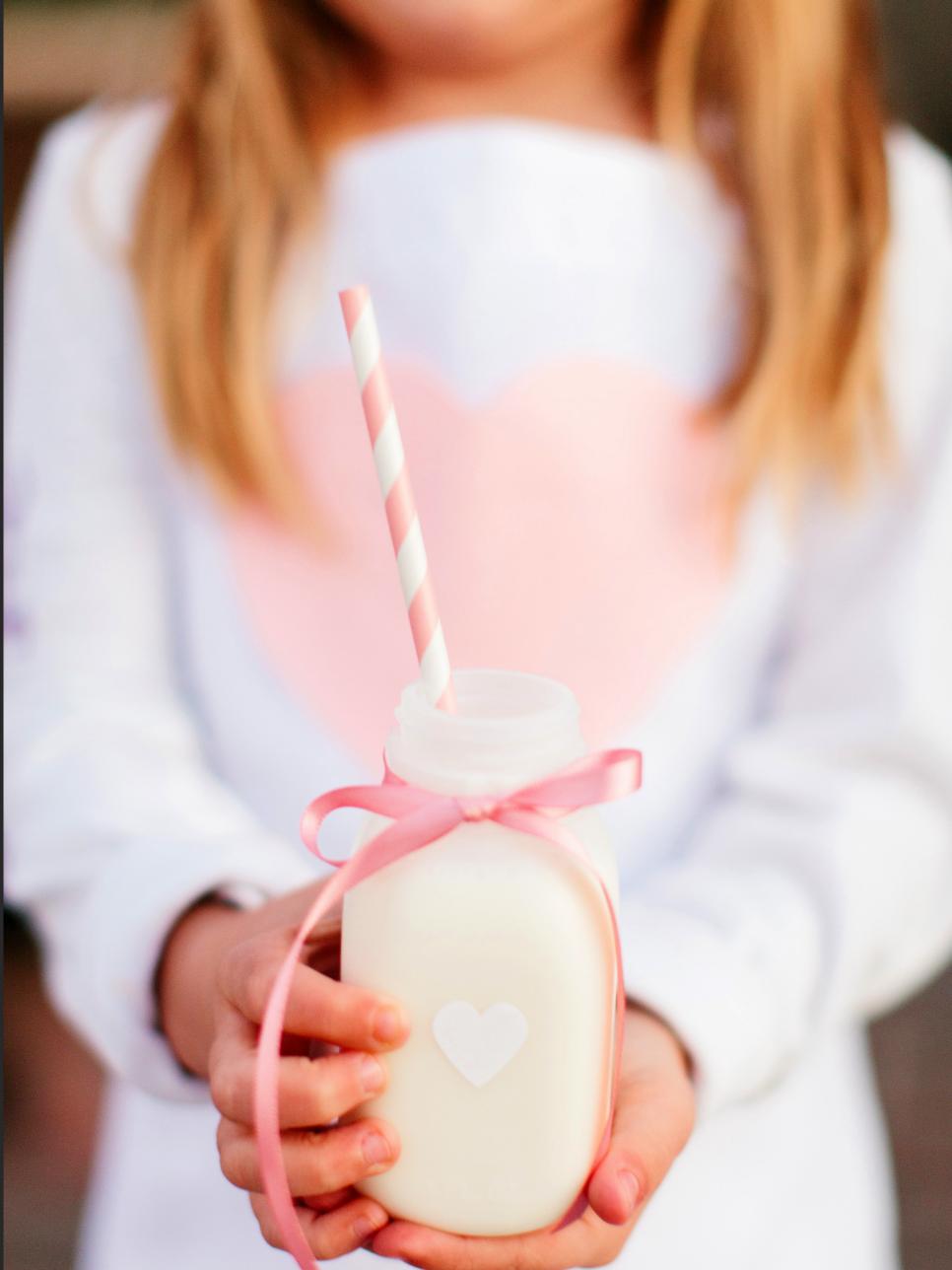 Happy Valentine's Day
Enjoying a nice family breakfast is a sure way to start the day right. Make it a tradition every year for your family, and it will be something everyone looks forward to beyond the flowers and candy!