Asian

style

home

decor

is a choice that

will bring

both

exotic and

harmony

at home.
Depending

on what

a

variation

choose

, you will be

more related to

the mystique

of the Orient

or

the magic of

China.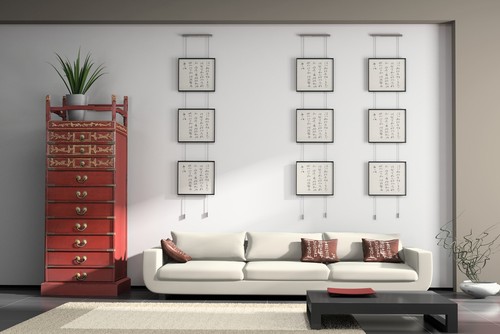 Basic rules for Asian decor
Asian decor can be more muted colors, but in brighter colors – depends on what aspect you are looking for. In general, the range of the earth is leading herein. Shades of brown, red, yellow, ocher are a common choice. Because the idea of ​​harmony with nature and the surrounding world, Asian decor sometimes stops and the green color option.
As for style, here we observe a minimalist approach to furniture and decor. No need to be overwhelmed with things – choose 2-3 decorative elements suitable furniture and good lighting to bring touches of Asian home decor.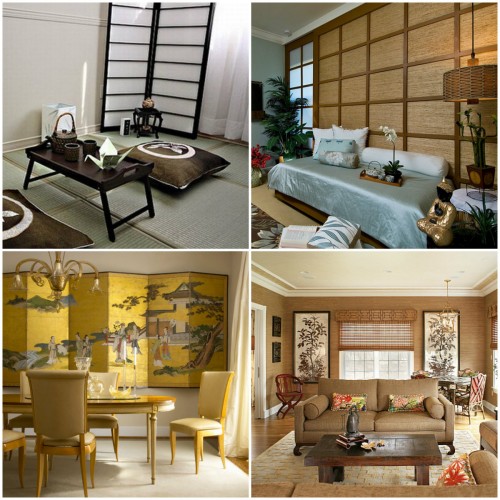 The main materials used in the furniture here is a tree which is often present in various forms and decor. Asian decor draws attention to water so often see fountains or ponds in the garden.
The whole idea of Asian decor to achieve a harmonious and peaceful home, where each element has a role in the realization of this idea.
Ideas for Asian decor home
When choosing lighting for the room, consider not using textile or paper hanging lanterns. They are very much in the spirit of Asian decor.
Make Asian coffee corner and rest. You need a few fluffy pillows and floor folding coffee tray, which you can use instead of table.
Screens are also one of the common elements of Asian decor. Use it to differentiate between separate areas of the home or place it as a headboard in the bedroom.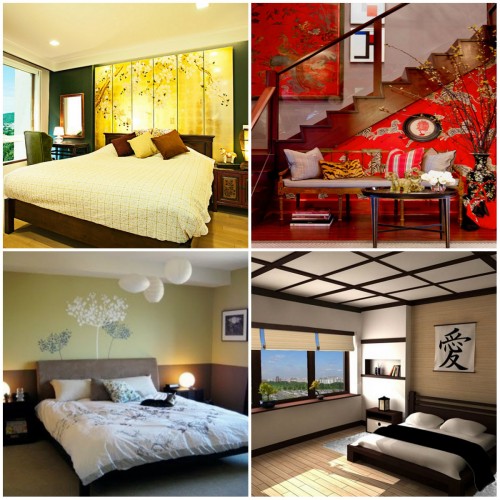 Pictures of typical Asian motifs such as harvesting rice fields, temples with characteristic architecture, images of ancient deities or typing a message in Chinese characters as a good choice for decorating your home in Asian style.
Woodcarving also enjoy privileges in Asian decor. Choose sun or figure of a dragon and position it in the living room.
Consider bamboo blinds – a characteristic feature of Asian decor. In addition to being protected from the sun, they create a special atmosphere to connect with nature.
Surround yourself with green plants. In some corners put a vase with bamboo stalks of happiness. Orchids are also among the most popular flowers, common in Asian style.