Whatever the size of a home, it always has a zone for receiving guests, gathering with friends or Sunday idyllic laziness. But how to decorate and furnish the small living room – that's our helpful ideas and tips.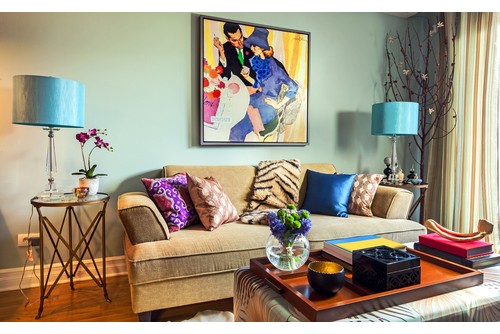 The colors of the small living room
When you have to choose what color to paint a small living room, you have several options. One option is to opt for a traditional design with a small housing area and living room painted in neutral colors – beige, gray, white.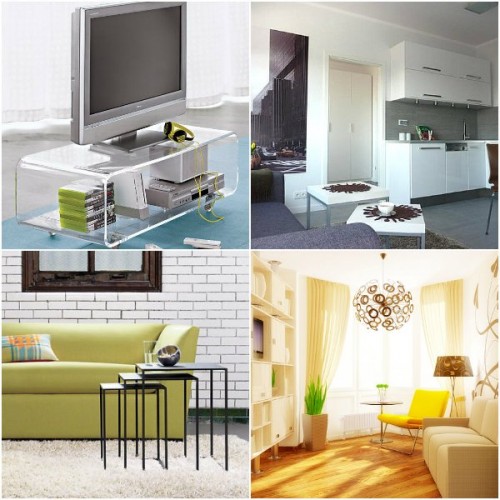 Contrary to the general rules, however, the living room becomes the exception and allows you to use brighter colors to be able to convey the color depth of the room and distract the eyes from lack of more space. Cobalt blue, turquoise, coral, emerald green are just some of the right shades that color palette offers.
Gallery "Cozy living room"
Of course, you can always combine the two options and make a combination of three walls in a neutral color and one in a brighter tone, so to contrast and to become a focal point.
As for the wallpaper, bet on geometric and graphic patterns. Appropriate vertical stripes and floral motifs of – larger flowers.
Gallery "Turquoise living room"
Furniture for small living room.
Difficulties in the small living room come when you have to choose how to furnish it. Current sofas L-shaped can be applied here, but should according to the size. Furthermore, be careful with the location – the path to the TV and that the door to the living room should remain free, otherwise the room look even smaller.
Gallery "Ideas for living room with colorful decor"
Some couch pressed tightly against the wall, but it also is not always the best solution – sometimes if you put the back of the main body near the window can achieve a better effect.
Designers recommend to furnish a small living room with modular furniture as displacement creates a feeling of more space. Smaller sofa with two sofas or sofa and chair / rocking chair are a good start.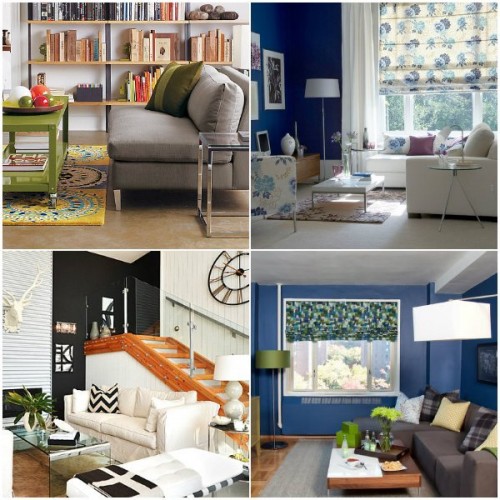 Coffee table must be compact but effective , mandatory glass or a sleeker material to create the illusion of more space in the room. It is better to place it over a lamp with a lower luster – the additional amount of light also helps the visual extension of the room. Another gimmick is to choose upholstery of furniture and color of the walls in the same shade .
Suitable for small living room are also open shelves – forget about the big libraries and sections. It is also good to consider the size of the TV, because the larger models do not work well in a small room and can cause headaches.
Complement your decor with mirror or pictures placed in the corners of green plants.