Apples are a fruit that often associate with fall and with the transition from warm to cooler days. So boldly may turn them in the thematic backdrop for the upcoming season. See our quick ideas for decor with apples.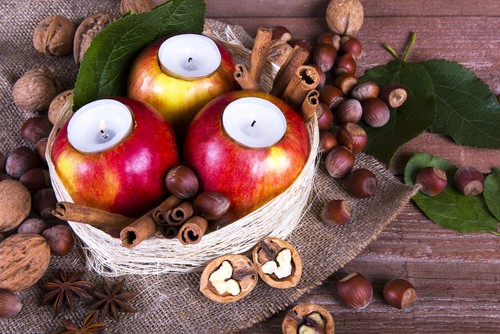 Wreath of apples
Wreath of apples is the most common option for decor with delicious fruit. Option 1 is to make a simple wreath of dried branches and to it add autumn leaves and small green apples that can staple or attach a string to the branches.
Gallery "Wreath of apples"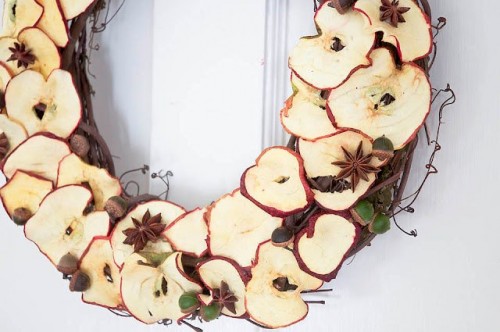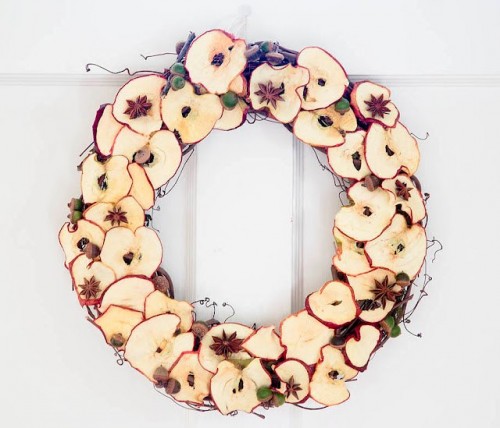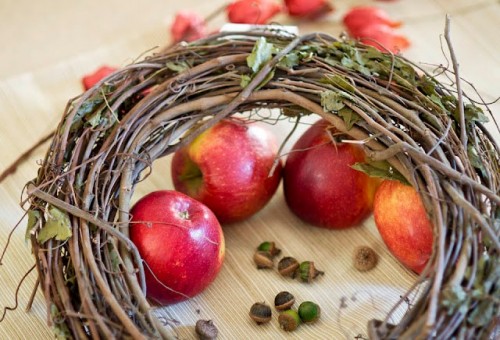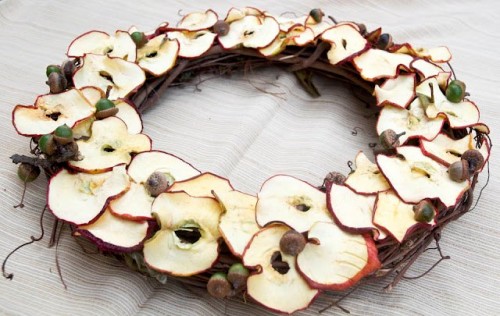 Option 2 is to make a wreath or garland of dried apple. For this purpose, the apples are cut into very thin slices (it is best to do so with a food processor or grater). Then them soak in a solution of 2ch.ch. water and 1 / 4ch.ch. lemon juice, then arrange them in the pan on a baking sheet and bake at 135 degrees for about 5 hours. Then fit the apple slices on the couch.
Gallery "DIY apple garland"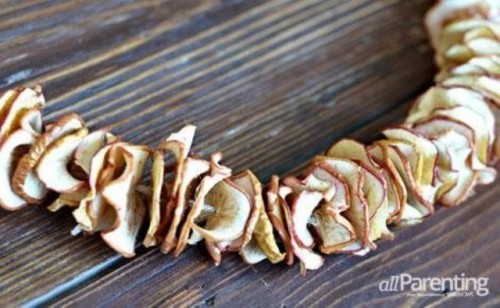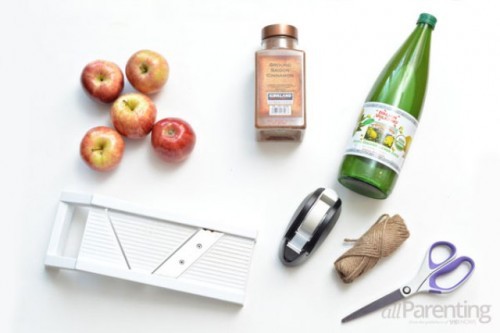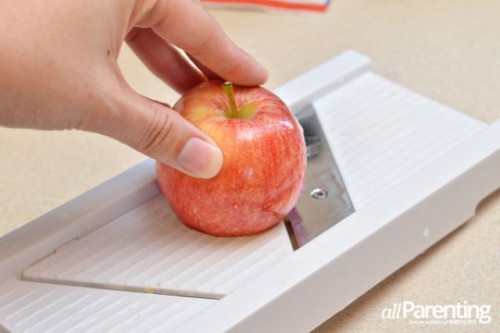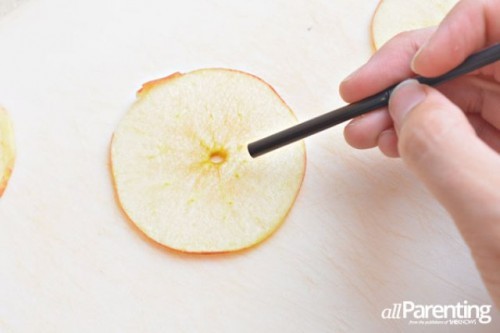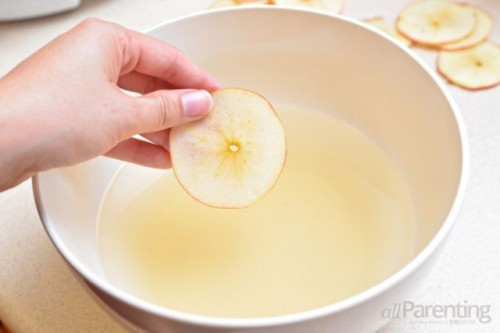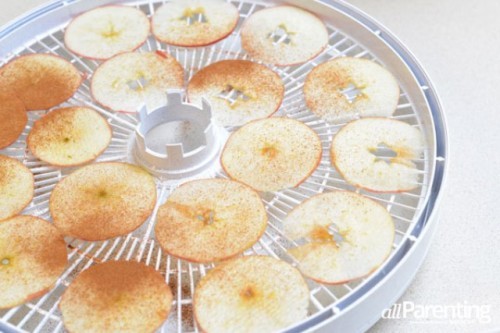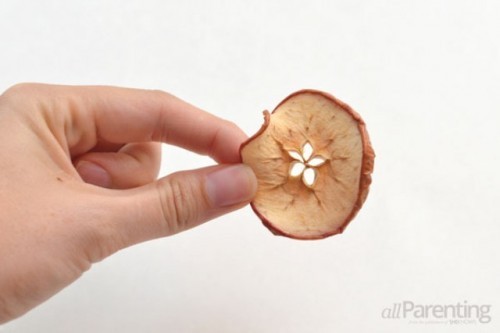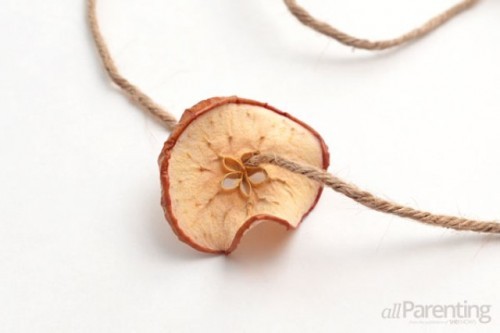 Gallery "Autumn decor with apples"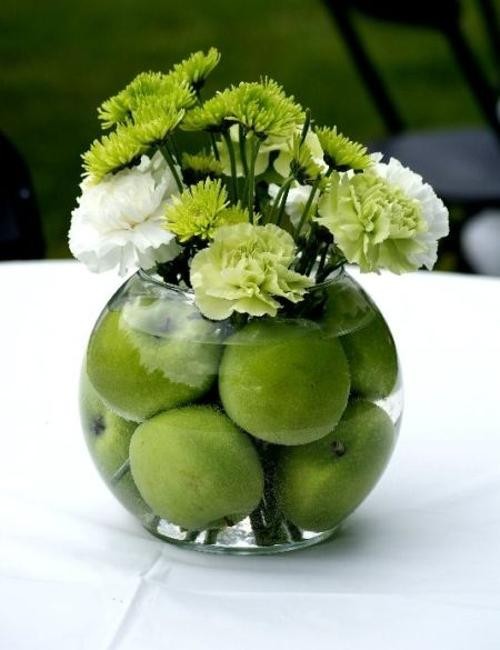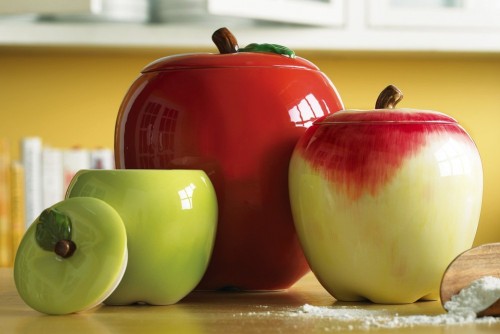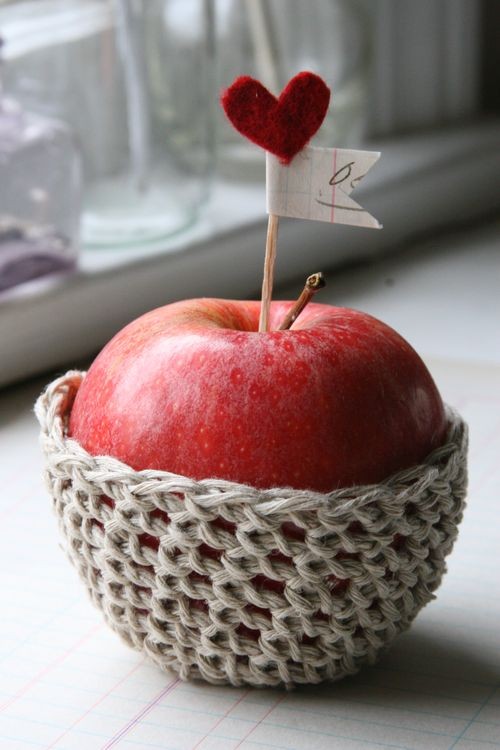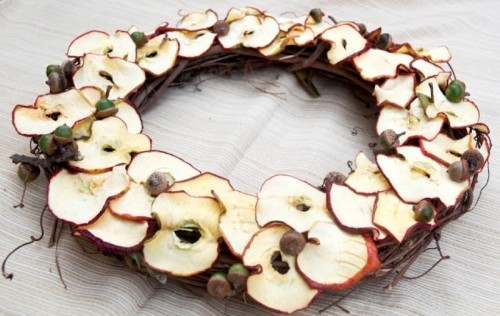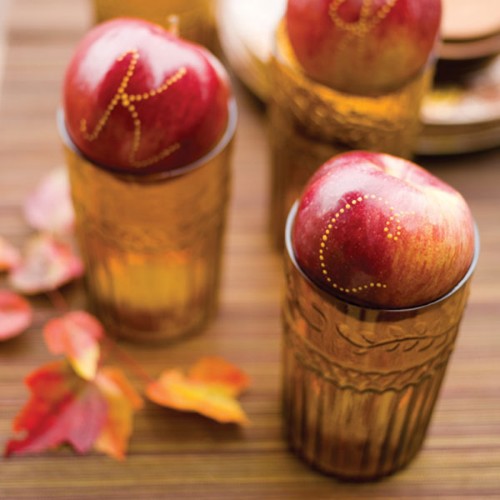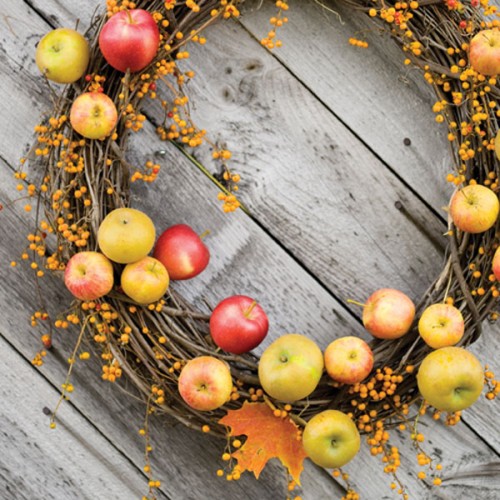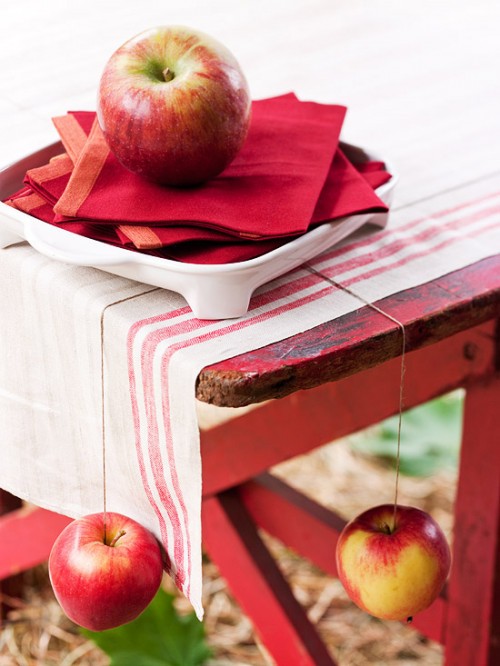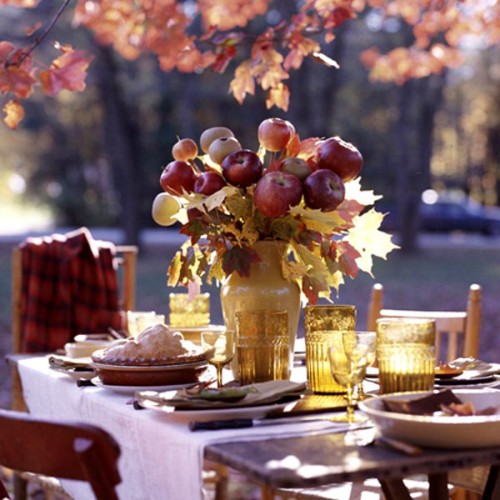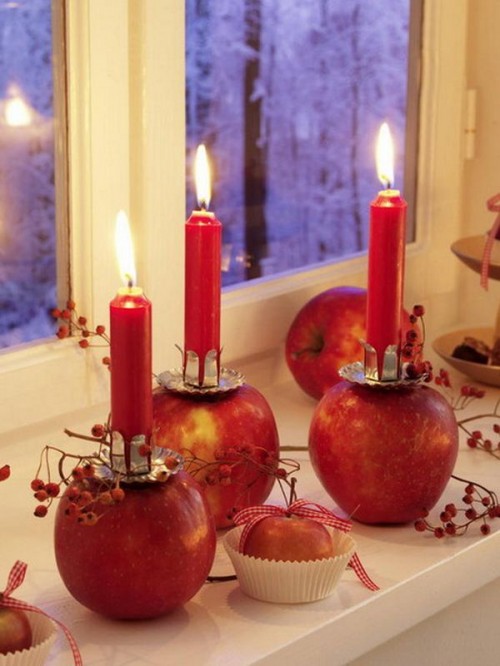 Apples in home textiles
Home textiles can help to turn apples into home decor. Look for kitchen gloves and towels, table runners, tablecloths, pillow cases with motifs of autumn fruits. Make your coasters felt in the form of cut apple. Crafted and knitted apple, like knitting with cotton fill. Arrange apples in wicker bowl.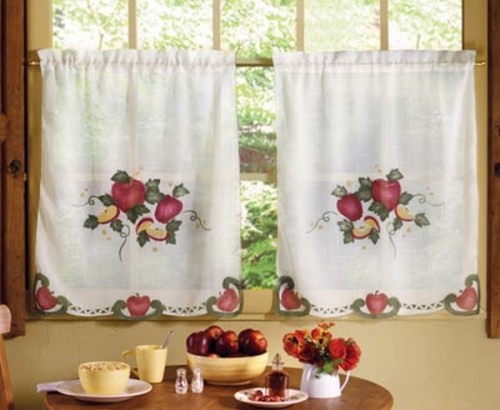 Apples instead of candles
Carve the inside of an apple and place inside a tea candle. Another option is to pour the wax you have previously prepared and wick. With this natural candle in your home will smell of apples and autumn.