Spring is approaching and with it the season of blooming gardens. We offer an inspiring idea how to bring the beauty of the garden at home as make a living green wall known as

vertical gardening

.
Here's what you should consider before you begin: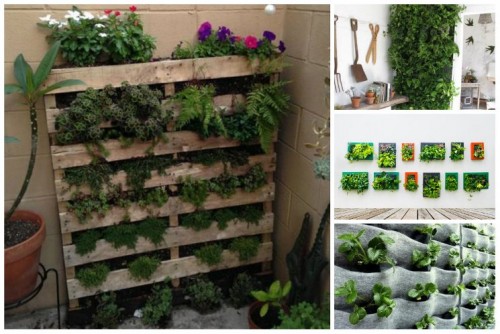 Select the type of garden.

The vertical garden, as the name suggests and is a way of growing plants in height.

It can be made into various types, such as one of the simplest options is to use a modular shelving.
On these flowers are arranged in rows or stacked next to each other, forming a beautiful green panel. So-called garden with pockets is another way to liven up the walls at home. In her plants are placed in "pockets" of felt or canvas and bloom they turn into beautiful green picture. In the vertical gardens can also be used for large plastic panels or wooden pallets.
Disposal
The good thing about vertical gardens that can be grown both in house and outside.
Let's decision on where to locate new garden to be guided by the type of flowers you want to plant – svetlolyubivo, indoor or thriving of dappled shade.
Selection of plants.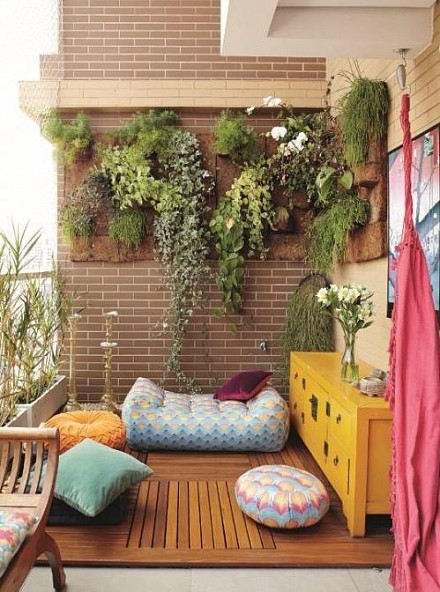 Suitable for growing in such conditions are herbs, various ferns, flowers and even vegetables. You must be aware of the "flexibility" of plants you want to watch. Shrub species are not appropriate, as opposed to hanging, as the beauty of vertical gardens comes from this idea of a cascade of greenery, which is achieved at these plants.
Combine plants with similar habits.
It is generally better to combine plants that everybody loves sunlight or shade. It is also good to have a similar growth rate, otherwise fast-growing will outshine the rest.
What must comply with potting plants.
Start with fertilizer for grafting. Vertical gardens are drying up as fast as pots. Therefore fertilizer will help the moisture in the soil to keep for longer. An important factor which must comply is gravity, which pulls the water down. With this in mind, arrange the plants, so that the top can be those which need at least water, as will their soil dries quickly.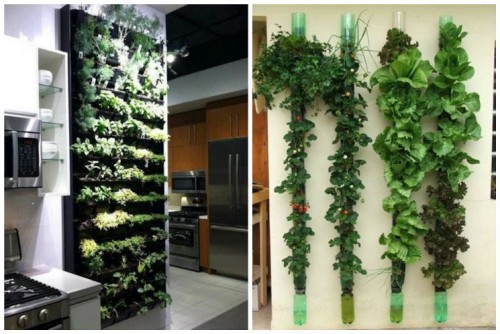 Consider drip irrigation system.
First vertical gardens will take more care. These living walls are more compact and therefore have less soil, which requires more frequent watering. The greater are "green paintings" more is recommended to use drip irrigation. These systems, of course, vary from very complex, with hoses and timers to very simple, with holes in the bottom of the pots or pockets that allow water to run down.
Always keep stocks on hand.
There are likely some of the plants you fail to be trapped and die. If this happens the beauty of your garden is lost as they get holes between the plants. To prevent such an outcome, be prepared in advance. Keep some spare seedlings as insurance for you if you need to fill the gaps.