We know you're familiar with an advent calendar for Christmas, but what about one for Valentine's day?
Introducing: Our first Valentine's Day countdown calendar.
We whipped this up in no time at all and filled it with fun little valentine's coupons for our special boo.Not only is this a great way to give your special someone a little something each day until February 14th, but it's also a great idea for kids.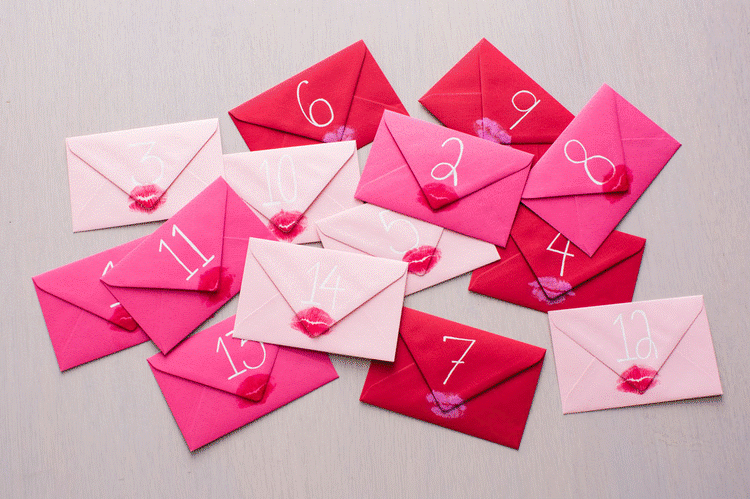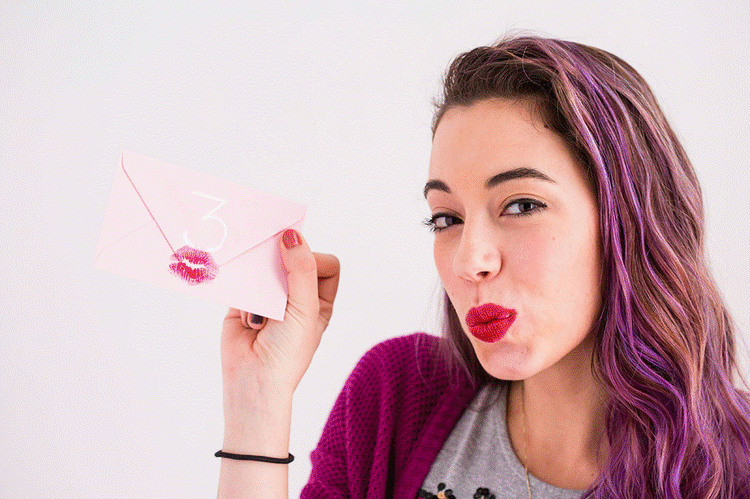 Get out all your shades of lipstick and get your pucker ready to kiss fourteen different Valentines!
Materials:
– card stock
– envelopes in different shades of red
– markers in different shades of pink + black
– white gel pen
– lipstick in different shades of red + pink
– washi tape
We're loving all those Valentines-y pink and red colors!
Write out some cute coupons. Everyone always loves a freebie!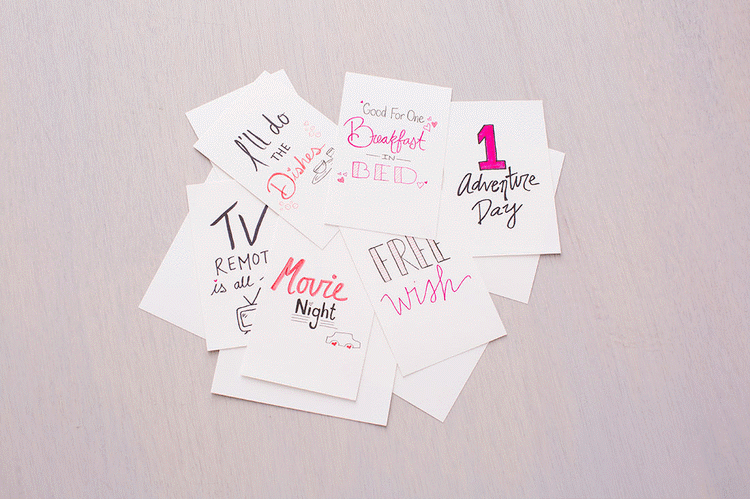 Don't worry, I'll do the dishes.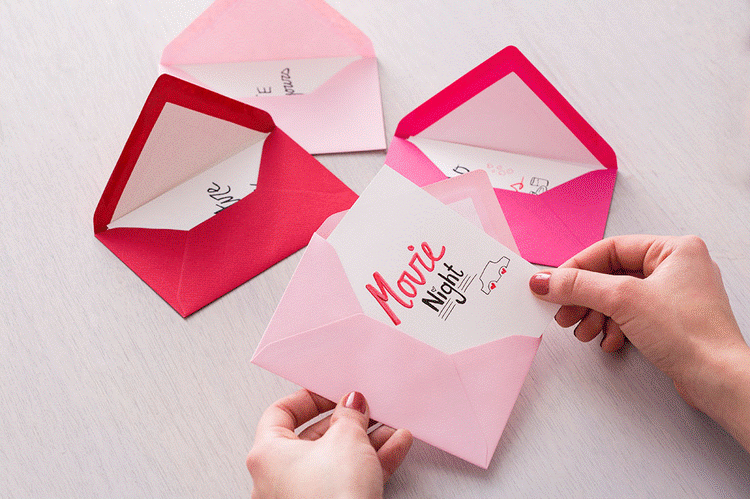 Slide those coupons into their envelopes and seal.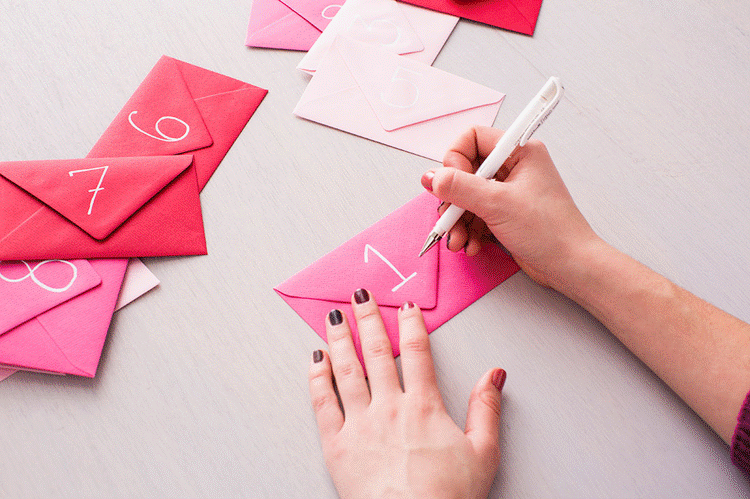 Use your gel pen to label the numerical dates. If you're like me, you'll probably write it in pencil before the gel pen.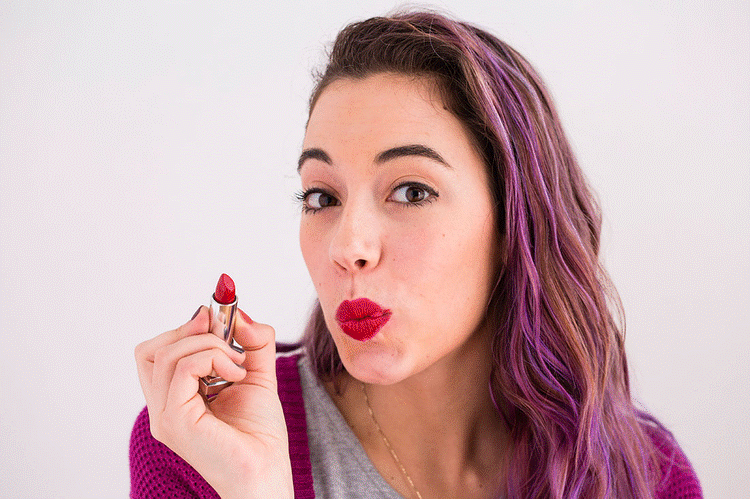 Apply lipstick and pucker up.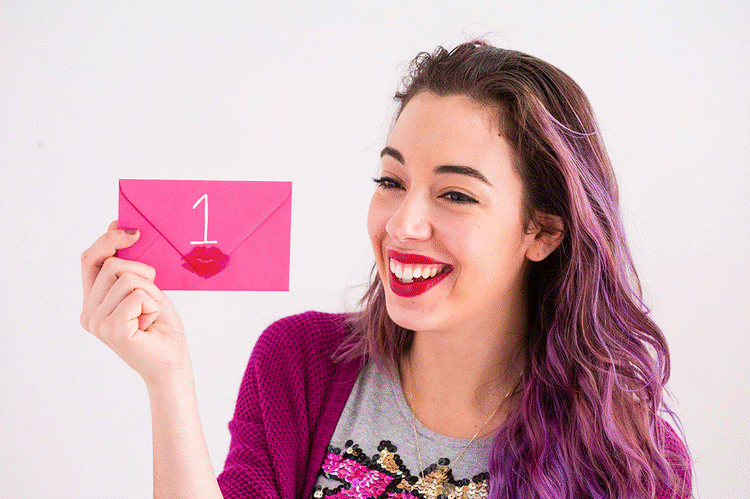 Kiss, kiss, and keep kissing. Try to get a perfect smooch.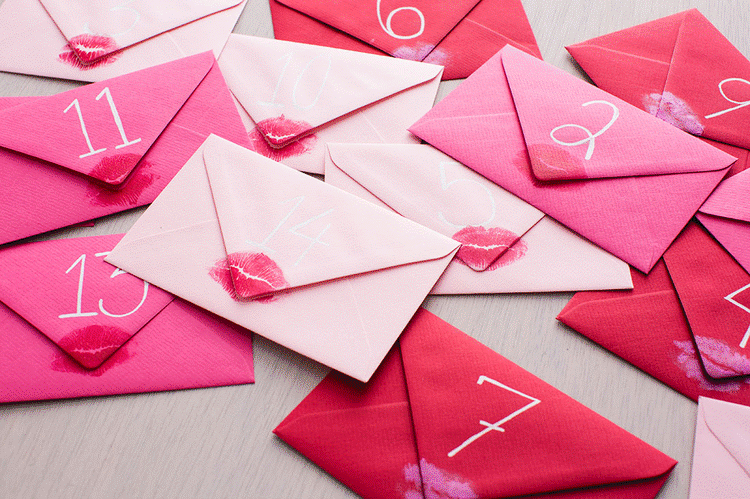 14 envelopes sealed with a kiss 😉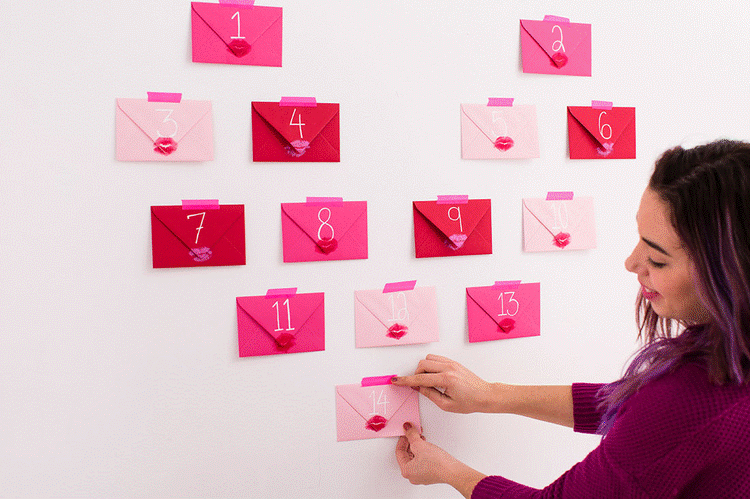 Display them on your wall in the shape of a heart. Attach using (our favorite) hot pink WASHI TAPE!!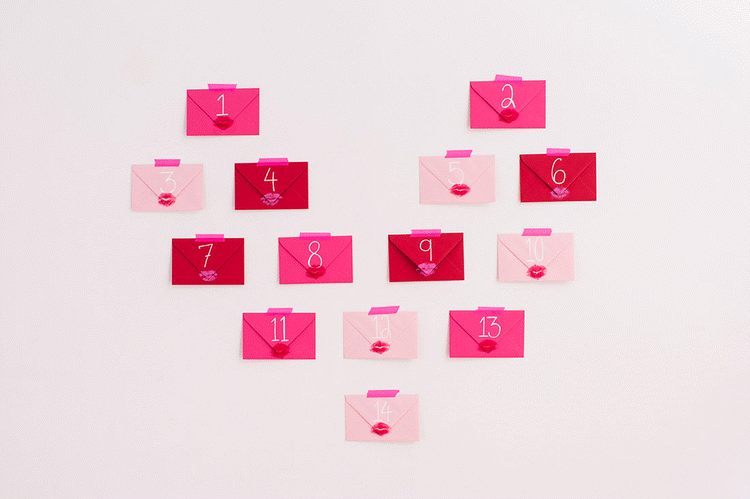 Is it February yet?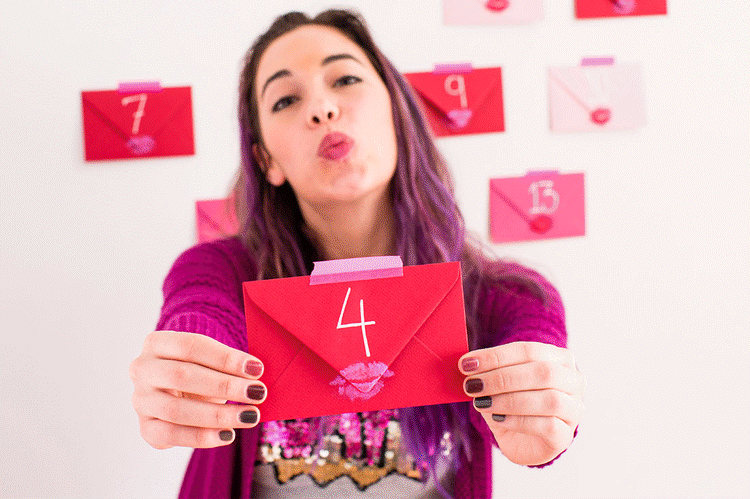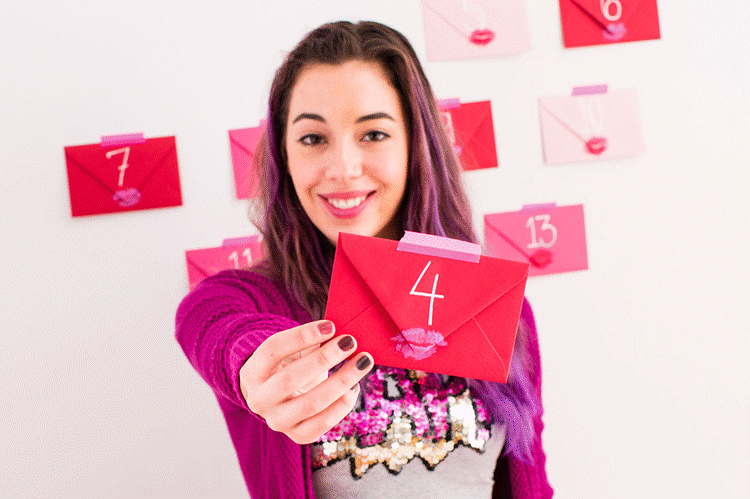 And this one's for you. Smooches!!
What do you think of our Valentine's Day countdown calendar? Will you be starting a new tradition with us? Share your own Valentine's Day DIYs using the hashtag #iamcreative. As always, leave your questions and comments below!
Image Courtesy: brit.co