With Valentine's Day coming up in less than 2 weeks, we have lots of fun Valentine's features we are sharing this week and next starting off with this easy + cute Paper Heart DIY Garland from our DIY contributor Smitten on Paper. This would also be perfect for a dessert display backdrop, right?!

Materials:
• Baker's Twine
• Stripes of paper in various sizes and colors
• Hole Punch
• Double Sided Tape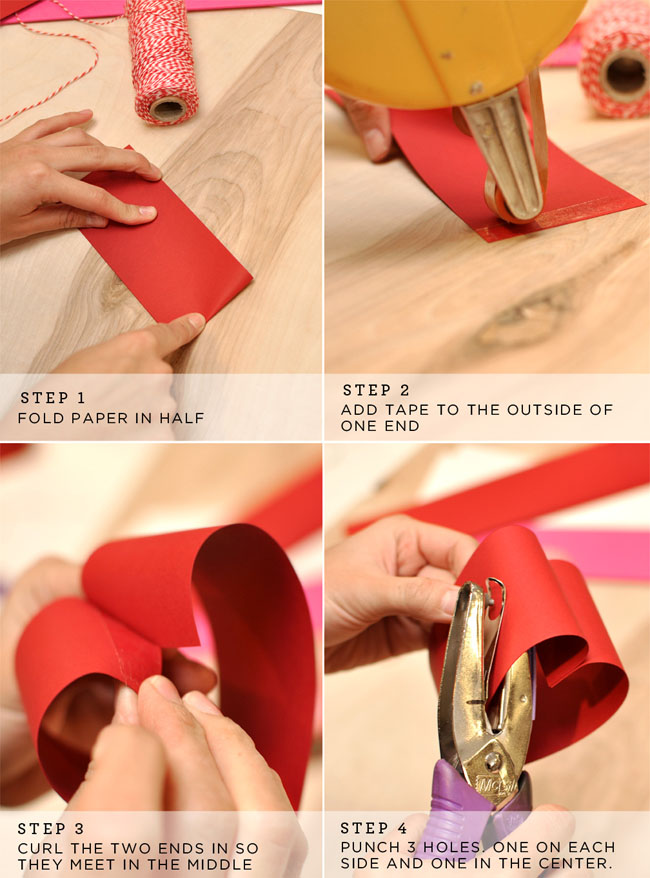 Step 1: Grab a strip of paper and fold it in half. A variety of different size stripes of paper and colors will add some charm to your heart garland, trust us-it'll be so cute when the hearts are in different weights of chubbiness!
Step 2: While your paper is still folded in half, add double sided tape to the outside of one end.
Step 3: Curl the two ends in until they meet in the middle and form the shape of a heart, then press down so it is secured by the tape.
Step 4: Add 3 hole punches. Add one in the center and one on the left and right side of the heart. Hole punch toward the top so the hearts don't topple over when strung through with twine.
Once all your hearts are hole punched, just string through some baker's twine and you're done! This project is so easy and quick, it will probably take you 20 minutes! xoxo!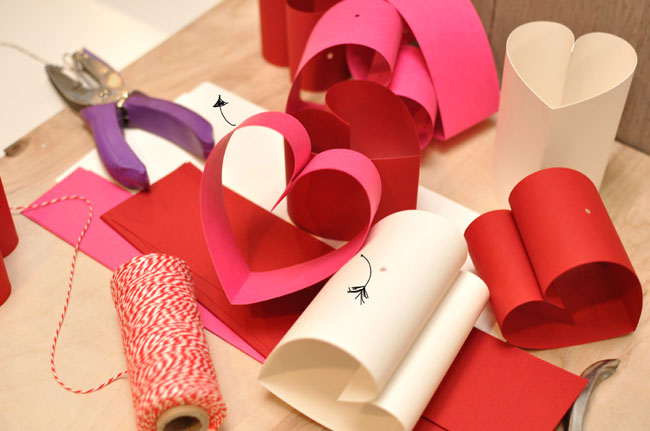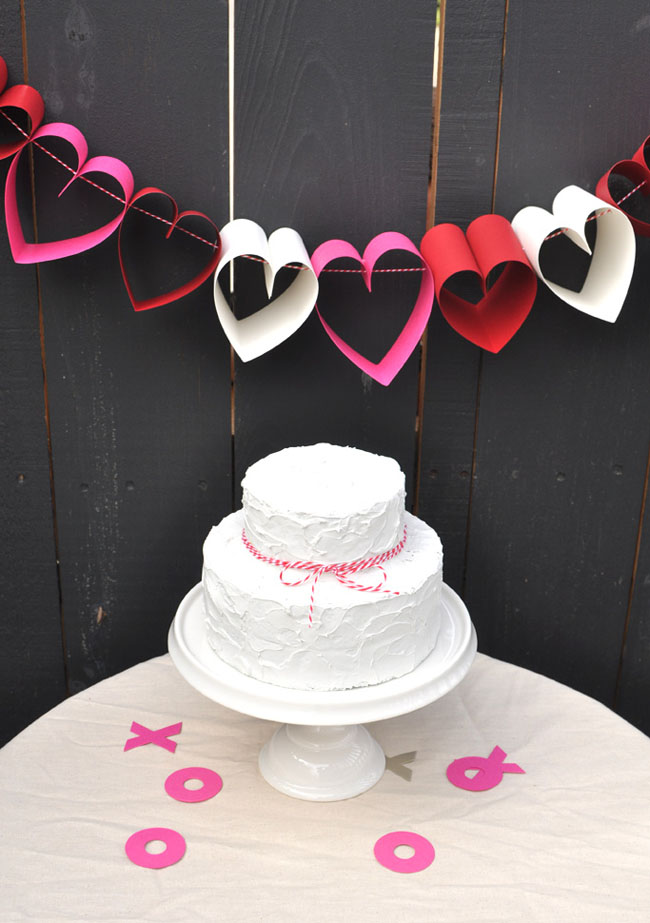 Image Courtesy: http://greenweddingshoes.com/diy-paper-heart-garland
Source: http://greenweddingshoes.com/diy-paper-heart-garland