It can be tricky to choose a gift for your boyfriend for Valentine's Day because he might be not looking at your relationship the same way. Even though you may be tempted to buy something expensive for him, bet on a simple and delicious dessert that he will be sure to appreciate. After all, the purpose of this holiday is to show you care for your loved ones. These two Valentine's Day gift ideas are the perfect sweet surprises for your children, relatives, friends and colleagues as well.
Valentine's Day gift ideas – Romantic chocolate muffins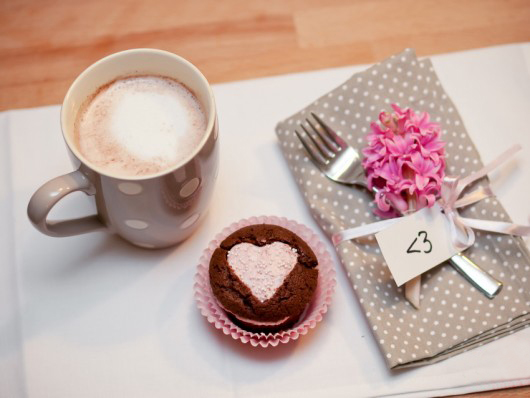 Prep: 10 mins
Bake: 18 mins
Serves: 12
– 200 g self-raising white flour,
– 200 g butter
– 150 g sugar,
– 150 g dark chocolate,
– 3 eggs
– 1 teaspoon of vanilla extract
– 1/4 teaspoon of baking powder
– 1/4 bicarbonate of soda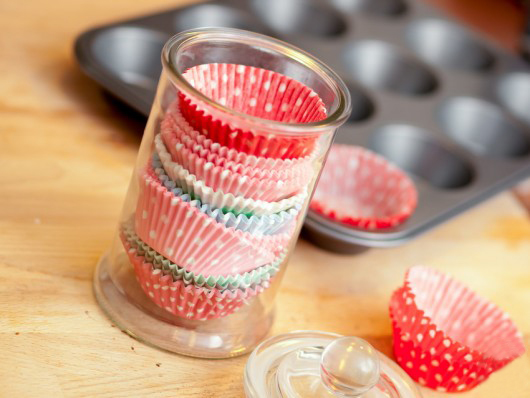 Put the butter, chocolate (broken into pieces) in a heatproof bowl. Microwave on medium for 2 minutes, stir and microwave again for a further 2 minutes until smooth. Alternatively, put the bowl over a heated pan with simmering water until the ingredients melt.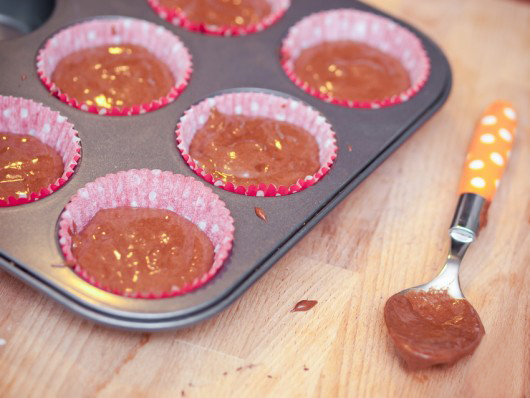 Mix with the yolks. Whip the egg whites into snow, add sugar and vanilla extract and beat until the cream becomes hard. Stir together the flour, baking powder and bicarbonate of soda in a large bowl. Add the melted chocolate mixture and mix together until combined.
Preheat the oven to 180 C. Line a 12 hole muffin tin with colorful paper muffin cases and bake for 18 minutes. While the muffins are baked, find in the drawers a heart shaped cookie cutter.
Cut horizontal the top of the ready baked muffins and use the cookies cutter to cut out a heart. Spread the other part of the muffin with cream and cover.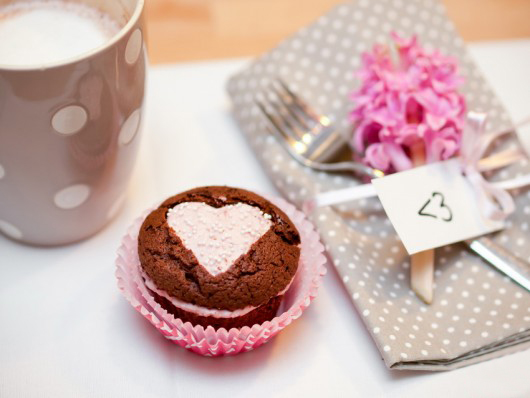 Recipe for strawberry cream:
Whip the cream with a little sugar. Mash strawberries and add to the cream. If you do not have fresh strawberries you can add strawberry jam.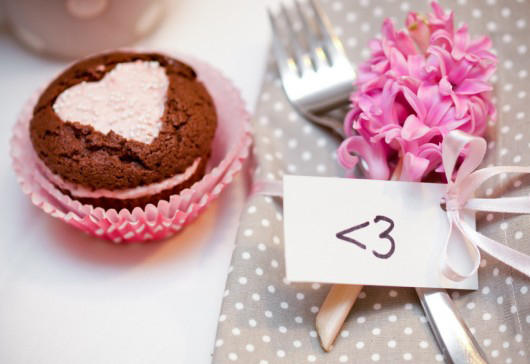 Prepare a romantic afternoon setting for your boyfriend, because tiny signs of attention do matter. Gray-pink decor in combination with hyacinths and a real killer dose of coffee retrieve the good mood!
Homemade chocolate surprise for Valentine's Day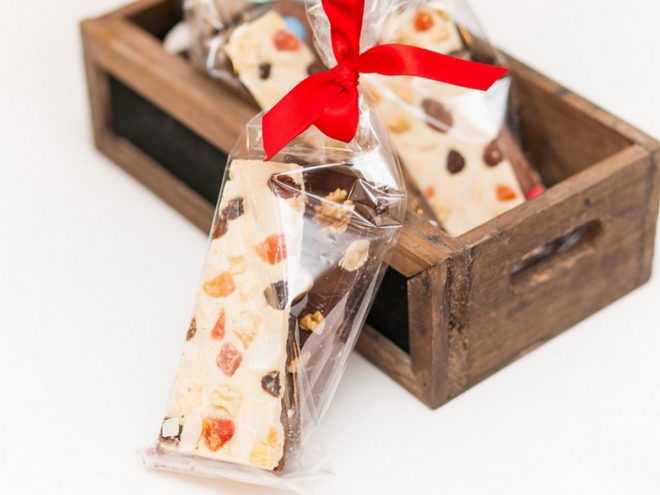 A sweet gift that you can do all by yourself. Our main ingredient is chocolate. Did you know that chocolate was known to the Mayans and Aztecs in the past? In Europe, it came only in the 16th century, where it was initially obtainable only for rich people.
You need: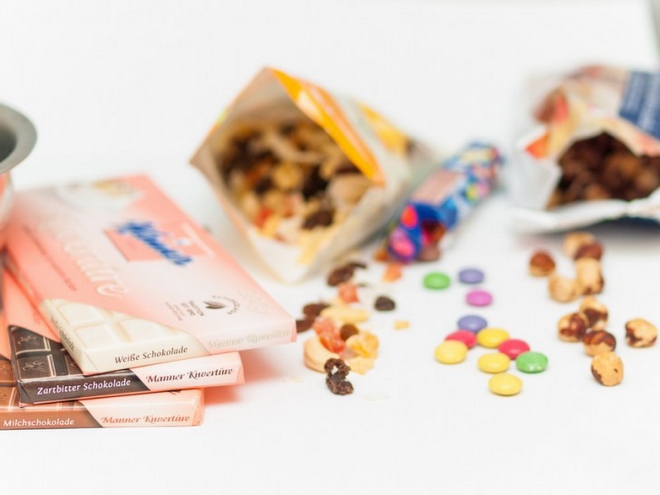 – different types of chocolate – white, milk and dark chocolate
– cocoa butter or coconut oil
– dried fruits, cut into pieces
– nuts
– colorful sweets
– tray
– baking paper
– cellophane or wrapping paper
– colorful bows
Line a tray with baking paper. Melt the chocolate in a microwave or with the water bath method. Break the chocolate and place into a heatproof bowl and sit over a pan of barely simmering water. Allow the chocolate to melt and stir occasionally.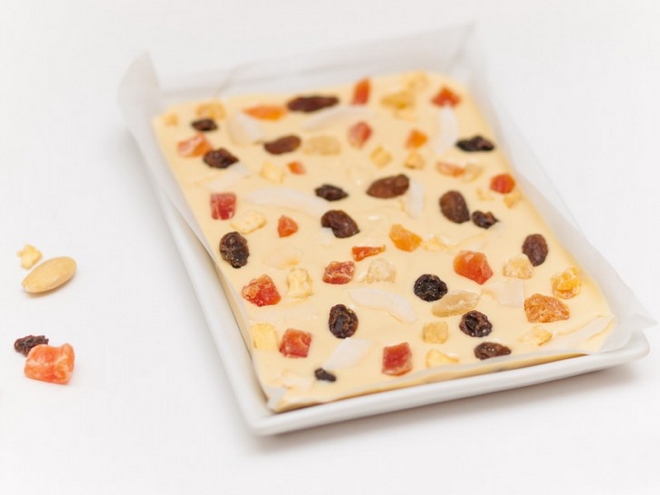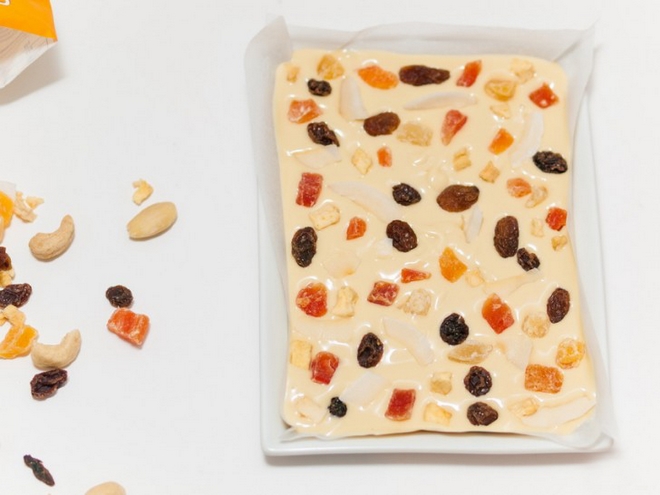 Pour the chocolate on the baking paper and spread the nuts, sweets or dried fruits. Choose your favorite ingredients. Here we got three different flavors – white chocolate with dried fruit, milk chocolate with M&Ms and dark chocolate with walnuts. Allow the chocolate to cool and harden.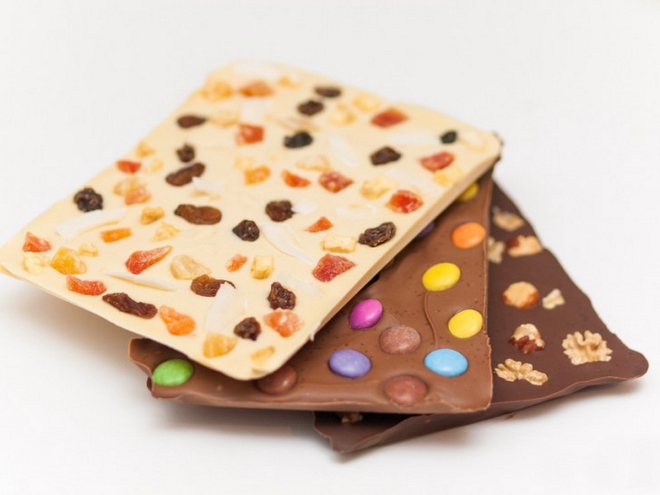 After the chocolate in the tray has hardened, take it out of it and remove the baking paper. Break the chocolate bars into large pieces, mix the flavors and wrap them in cellophane.