Valentine's Day is just around the corner and I've created a simple and super cute way to give a Valentine along with a bar of chocolate.
Below you'll find a free downloadable chocolate bar wrapper file.

There are 3 designs in total and you can print them on 8.5″x 11″ sheets of paper, cut out and wrap around each bar securing at the back with a small piece of tape. They are sized to fit standard chocolate bars, but you can trim the ends a little bit if your bar isn't as wide.
I was caught by surprise while shopping for chocolate bars, discovering that most brands no longer have a foil wrapper. Luckily Green & Blacks has a gold wrapper under their paper wrapper, but if you can't find that brand, you can buy whatever bar you want and simply remove the wrapper and cut a piece of aluminum foil to size and give it a quick wrap, I've done that with a few bars in my photos.
Happy Valentine's Day! Hope you enjoy this fun and super quick project.
Spread the love…and chocolate!
Looking for more Valentine's Day projects? I've got another one from a few years ago, just click over here to find my 52 Things I Love About You craft project, perfect for Valentine's Day, Weddings, special events and birthdays.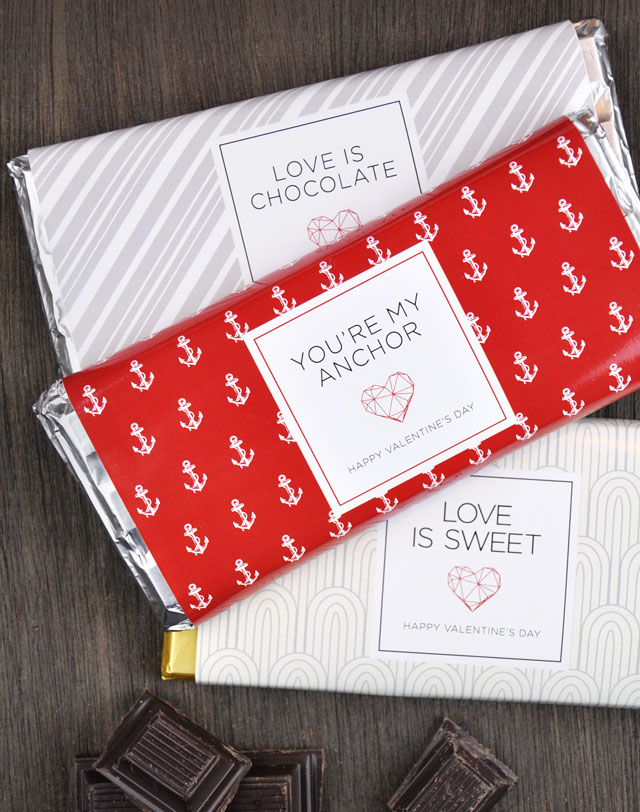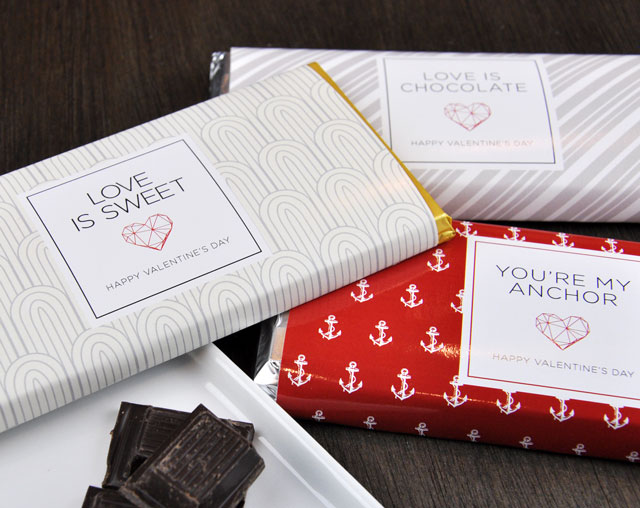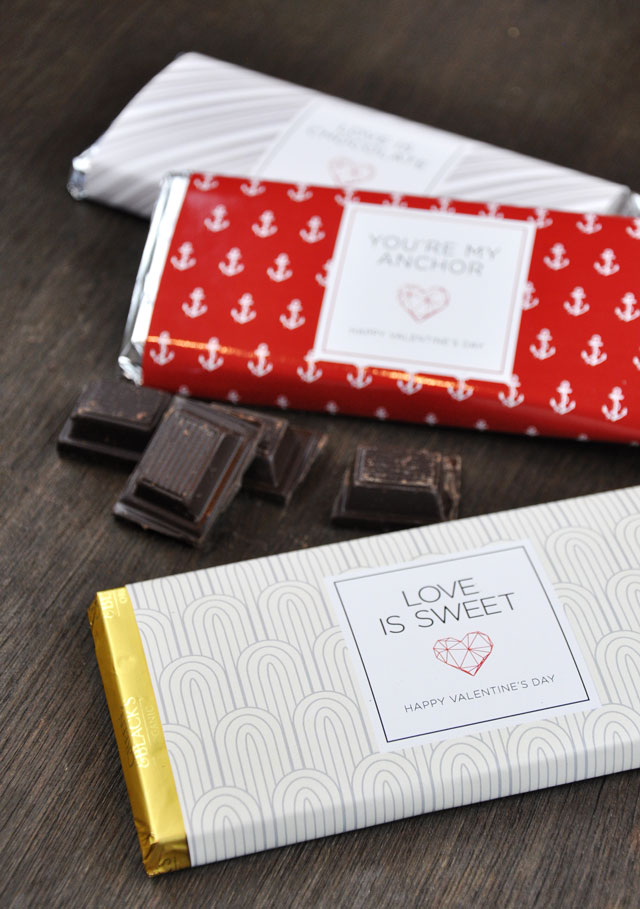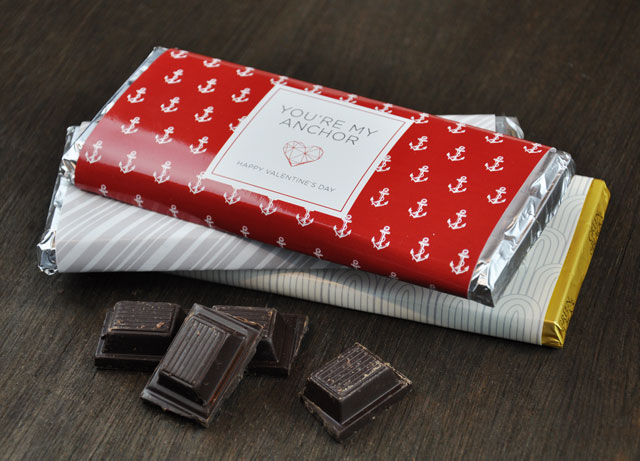 Image Courtesy: http://visualheart.com/2015/01/26/valentines-day-free-printable-chocolate-bar-wrappers/
Source: http://visualheart.com/2015/01/26/valentines-day-free-printable-chocolate-bar-wrappers/